Solar project powers state of the art Surgery Center in Marshall, MN
Southwest Minnesota Surgical Center (SMSC) Surgery Center in Marshall is the area's only free standing same day surgery facility. In addition to state-of-the-art equipment and surgical techniques, the building features 30kW of solar photovoltaic (PV) panels.
The building was designed to maximize the south-facing roof area and incorporate solar panels. The system produces about 36,000kWh of electricity on average per year.
Learn more and see more photos from the solar installer >>
---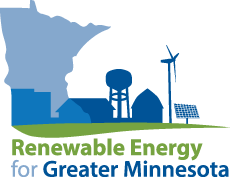 Relates to the following technologies
May be of interest to the following communities

Bringing you news about clean energy projects and opportunities happening across the state. Tell your story.

---