The CERTs Right Light Guide
Learn about lighting options and find the lights you need in a couple easy steps!

Today there are many lighting options available. The CERTs Right Light Guide helps you understand how much light you need, decide what color light you want, and learn about the costs and features of LEDs and CFLs.
Click here to download the Right Light Guide >>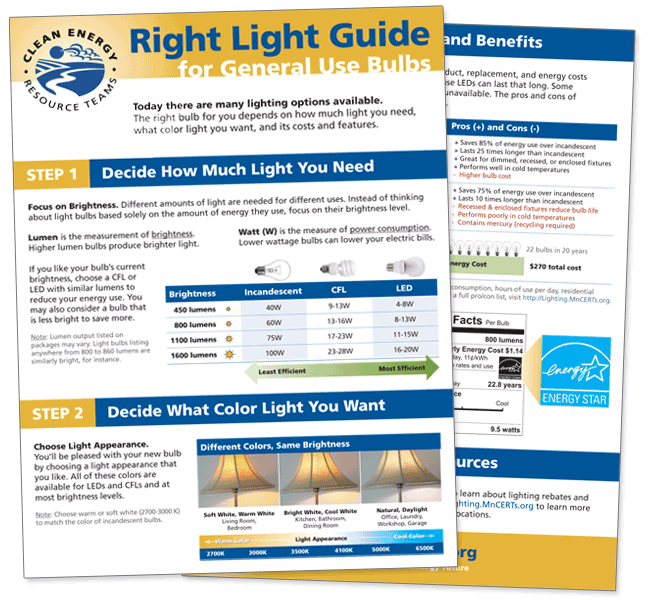 ---
Right Light Guide in the news

How many decisions does it take to replace a light bulb?

---
Want to share this with others?

We're providing press quality versions so you can print them and share them with your community!
Ideas for sharing:
can get customized guides and send a copy out with their customers' energy bills (example)
can laminate one and hang it in their lighting aisle
can distribute the guide to their citizens—or just include a link to it in their newsletters
can provide printed copies to their audiences, spread the word in their newsletters and at events
can spread the word via email and social media, give copies to friends, family, and co-workers, and hang up a sign in local coffee shops and gathering places
Click here for even more resources for sharing >>

---
Check out other lighting resources
Great Lighting Links

Ask

CERT

s a Question

Spread the Word