Partners and Staff
The Clean Energy Resource Teams project is a public-private partnership staffed by: the University of Minnesota Regional Sustainable Development Partnerships, Eureka Recycling, Southwest Regional Development Commission, The Minnesota Project, and the Minnesota Division of Energy Resources. Read on to learn more about each partner and their role in CERTs. Click here to see the CERTs organizational structure.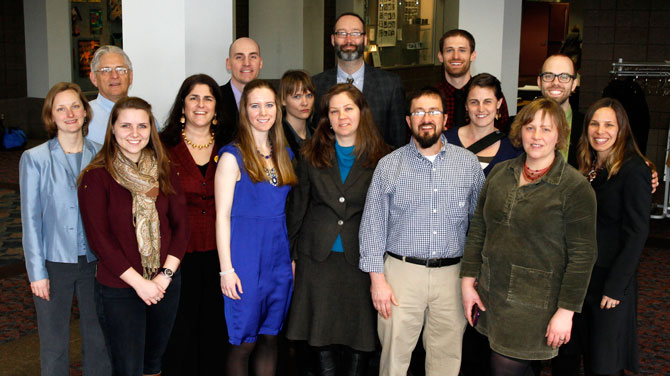 University of Minnesota Extension
The mission of University of Minnesota Extension is making a difference by connecting community needs and University resources to address critical issues in Minnesota. Extension is a 100-year-old partnership between the University and federal, state and county governments—providing scientific knowledge and expertise to the public. The University of Minnesota is one of the nation's more than 100 land grant colleges and universities with a mission to engage in teaching, research and extension. Through Extension, land grant institutions "extend" their resources to address critical public issues through non-formal, non-credit education. Extension faculty and staff live and work across the state, in regional and county offices, University campuses, and research and outreach centers.
University of Minnesota Regional Sustainable Development Partnerships
The University of Minnesota's Regional Sustainable Development Partnerships are citizen-driven university partnerships fostering sustainable development. The Regional Partnerships are based in five regions throughout greater Minnesota and work to foster active citizenship, achieve sustainable development (focusing on natural resources, renewable energy, sustainable agriculture, regional food systems, and sustainable tourism), and create a vital relationship between the citizens of the State and their land grant university. Director: Kathryn Draeger
Melissa Pawlisch is the Clean Energy Resource Teams (

CERT

s) Director for the University of Minnesota's Regional Sustainable Development Partnerships program and Extension. Melissa has spent over 15 years working on energy-related issues. Prior to coming to the University she spent several years working as an environmental consultant with a focus on environmental investigations at large-scale power plant facilities. In 2002 she began work with community organizations looking for alternatives to centralized power production. For the past eight years Melissa has staffed five of the greater Minnesota

CERT

s and worked to stimulate clean energy project development by connecting team members with the resources and technical assistance they need to implement community energy projects. She has a Masters degree in Science, Technology and Environmental Policy.
Email More contact info
Joel Haskard is the Clean Energy Resource Teams (

CERT

s) Co-Director for the University of Minnesota's Regional Sustainable Development Partnerships program and Extension. From 2009-2011, the

CERT

s program has helped Minnesotans save over 78 billion

BTU

s of energy—enough to heat 400 Minnesota homes for a year—and

CERT

seed grants have supported over 180 new and existing employment opportunities. Joel has over twelve years experience coordinating and managing community and economic development activities in the U.S. and abroad.
Email More contact info
Dan Thiede is the

CERT

s Communications Coordinator with the University of Minnesota's Regional Sustainable Development Partnerships. Dan manages the

CERT

s website and the Clean Energy Project Builder online directory. Dan works to ensure that

CERT

s and related projects look and sound fantastic—whether writing, editing, and formatting case studies, fact sheets, reports and other written materials; creating presentations or other multimedia; or managing social media activities on blogs, Facebook, Twitter, and LinkedIn. Dan creates, conducts, and tracks email marketing campaigns; coordinates media outreach; and builds and maintains relationships with members of the media. Dan heads up the planning of the

CERT

s Biennial Conference—learn about the most recent

CERT

s 2013 Conference. Dan has undergraduate degrees from the University of St. Thomas in geography and English writing, as well as a minor in environmental studies. When not in the office, he is likely on his bicycle or digging in the garden.
Email More contact info
Maggie Kozak is the Clean Energy Resource Teams (

CERT

s) Event Programming Coordinator for the University of Minnesota's Regional Sustainable Development Partnerships program. At

CERT

s, Maggie plans, organizes, promotes, and executes events big and small, statewide. She also updates the events portion of the

CERT

s website, reviews publications, and tends to the contracts and administrivia that make the world go 'round. She has worked domestically and internationally on environmental and community development issues. As a youngster, Maggie participated in summer environmental education programs with

CERT

s seed grant recipient Audubon Center of the North Woods. Maggie earned a B.A. from the University of Wisconsin – Madison and an M.A. from the Monterey Institute of International Studies; her studies included Environmental Studies. Maggie enjoys running, biking to work, and caring for the worms that live in the compost bin in the statewide

CERT

s office.
Email More contact info
Alexis Troschinetz is the Clean Energy Resource Teams (

CERT

s) Behavior Change and Metrics Coordinator for the University of Minnesota's Regional Sustainable Development Partnerships program and Extension. Alexis is an Environmental Engineer with over 7 years of experience working for consulting firms

ARCADIS

and Bonestroo/Stantec prior to joining

CERT

s. Alexis led efforts to initiate and maintain programs to improve environmental sustainability of internal operations at both firms. She worked as part of a nationwide team at

ARCADIS

to foster the culture of and implement actions around sustainability, engaging 40 offices and 2,300 staff in the first six months of the program. In the Minneapolis office, she implemented energy efficiency initiatives that resulted in an approximately 50% energy use reduction for lighting and appliances/electronics. She also worked on green and sustainable remediation, risk-based evaluation of

LNAPL

distribution and mobility, and sustainable stormwater management. Alexis has served on the executive board of Metro Blooms, a non-profit promoting eco-friendly and beautiful gardening as a means of community-building, and continues to serve her community through this and other volunteer opportunities. Alexis holds her professional engineering license and has a B.S. and an M.S. in Environmental Engineering from Michigan Technological University in conjunction with the Sustainable Futures Institute. During graduate pursuits, her focus on sustainability resulted in three peer-reviewed journal publications relating to water treatment technologies, sustainability indicators, and sustainable solid waste management.
Email More contact info
Bill Mittlefehldt joined the NE

CERT

s team early in 2008. He is the Northeast

CERT

Coordinator for the University of Minnesota's Regional Sustainable Development Partnerships program. After earning three Master's degrees, he used that foundation to build an education career connecting kids to their community and connecting the community to its kids. More than three decades were spent building processes to harness the creativity, courage and commitment of students in the Anoka-Hennepin School District. This work brought state and national recognition to community, school and educators. Much of this successful learning was based on designing processes to mentor students in ways that guided service and leadership toward civic goals. In the 1980's, Mittlefehldt researched and wrote a manuscript on the brain and learning. In the 90's, he wrote about how to improve learning with partners and community links. Learning through service develops internal assets in the student which can be used to guide the communiity in the 21st century. Much of this experience engaged students in civic and economic development of their community and state. In the summer of 2000, Mittlefehldt and daughter Sarah paddled across the Great Lakes from Duluth to

NYC

, researching effective community collaboration. The father-daughter journey gathered 22 noteworthy stories that were posed on the school's website as they paddled to the Sea. He brings this experience and insight to the NE region of Minneosta

CERT

s. Working with education, business, and civic leaders on

CERT

s projects has recently pushed Bill to expand his skillset in video and audio editing—important tools for amplifying our message in this critical time.
Email More contact info
Jeff Vetsch is the West Central

CERT

Coordinator for the University of Minnesota's Regional Sustainable Development Partnerships program. During his time with

CERT

s, Jeff has connected with thousands of people across the region through speaking engagements, dozens of community events and newsletters. He has a Bachelor's Degree in Environmental Studies and Information Media and has completed the Energy Resource Advisor Certification. Prior to coming to

CERT

s, Jeff worked at Prairie Woods Environmental Learning Center where he helped the campus towards its goal of becoming a 100% renewably fueled through the development of wind, solar and biomass projects. He enjoys helping Minnesota's rural communities stay vital and resilient through the development of local energy sources, energy conservation, and planning for 21st century challenges.
Email More contact info
Chris May is the Northwest

CERT

Coordinator for the University of Minnesota's Regional Sustainable Development Partnerships program. He and his wife Linda bought a fishing resort in Northwestern Minnesota and moved here from Nebraska in the spring of 2003. Chris was born and raised in the Los Angeles area where he received an associates degree in business from Santa Ana College. Prior to moving to Minnesota, Chris worked for a large commercial heating, air, and mechanical contractor in Nebraska for 21 years as the warehouse manager. Chris has long had an interest in community and environmental issues on a personal level, volunteering as a coach for youth sports and working with the Nebraska raptor recovery program. After attending the

CERT

s Conference in 2009, Chris became more actively involved with

CERT

s by volunteering as a steering committee member for the Northwest region. Since the resort that Chris owns is a seasonal operation, he is able to devote part of his off-season time spreading the word about

CERT

s to local community leaders. This is an outstanding group of people to work with and I am very fortunate to be a part of the team.
Email More contact info
Michelle Palm is the Southeast

CERT

Coordinator for the University of Minnesota's Regional Sustainable Development Partnerships program. Michelle just graduated from Gustavus Adolphus College in May 2012, where she got a degree in Environmental Studies, focusing on International Issues and Peace Studies. Beyond her studies, Michelle was one of four interns that managed and worked Gustavus' organic farm—the Big Hill Farm—which got her especially excited about local and community initiatives. Along with the farm, Michelle worked on a project that began the search for an in-vessel composter and connected greenhouse to help Gustavus close its energy and waste gap. She has had the great fortune to work with and learn from a community that fosters sustainability with different energy projects, including solar, wind, and energy audits.
Email More contact info
Sarah Hayden is the Central

CERT

Coordinator for the University of Minnesota's Regional Sustainable Development Partnerships program. Sarah has worked as a high school teacher, a salmon processor, a security guard, a drywall hanger, and most recently as a Residential and Commercial Energy Auditor. She came to Minnesota in 2003 to pursue her master's degree in environmental science at Bemidji State University. Since then she has worked in the energy efficiency and renewable energy fields in the Brainerd and Pine River area, and statewide. Her specialty is in building energy efficiency and she is a Certified Energy Manager and Energy Auditor. She has assessed well over 1,000 homes, helping each of those residents improve the energy efficiency of their home and lifestyle. She also is proud to have worked for years in the solar energy field doing advocacy and research (and grunt work, too).
Email More contact info
Eureka Recycling
Eureka Recycling houses and supports Metro

CERT

. Eureka Recycling is the only organization in Minnesota that specializes in zero waste. The organization's services, programs, and policy work present solutions to the social, environmental, and health problems caused by wasting. A nonprofit organization based in the Twin Cities of Saint Paul and Minneapolis, Eureka Recycling's mission is to demonstrate that waste is preventable, not inevitable. Because this mission is realized by any person or group that chooses to prevent waste, Eureka Recycling provides opportunities for everyone to experience firsthand that waste can be prevented. Perhaps most well-known for its $9 million annual recycling operations, Eureka Recycling has provided curbside and apartment recycling services, education, and advocacy since 2001. Eureka Recycling has a wide range of initiatives designed to prevent the needless wasting of our discards through reuse, recycling, composting, waste reduction, producer responsibility and more. These initiatives provide over 100 jobs for individuals who demonstrate this mission every day in the work that they do. Director: Tim Brownell
Diana McKeown is the Metro

CERT

Director at Eureka Recycling. Prior to joining the

CERT

s team, Diana worked for over 14 years at Clean Water Action where she gained experience with media work, grassroots organizing, campaign planning, lobbying, and fundraising. Diana has experience building strategic campaigns and coalitions. Diana holds a B.S. in Environmental Studies from the University of Minnesota.
Email More contact info
Trevor Drake is the Metro

CERT

Organizer at Eureka Recycling. Trevor joined the

CERT

s team after completing a year of service with the Minnesota GreenCorps, where he helped the City of Rogers to track, reduce, and make smart decisions regarding energy use. Trevor also served as an Americorps member with Twin Cities Habitat for Humanity, where he worked with community groups to build a

LEED

-certified home in downtown Hopkins. In his spare time, he enjoys road biking and cross-country skiing, and expects to compete in his 5th American Birkebeiner ski race this winter. Trevor attended the 2010 Oslo International Summer School program on Energy, Environment, and Sustainable Development. He holds a B.A. in Environmental Studies from St. John's University.
Email More contact info
Southwest Regional Development Commission
The Southwest Regional Development Commission provides professional expertise and leadership to enhance regional opportunities. The Southwest Regional Development Commission (

SRDC

) is a nine county planning and development agency providing services to local units of government, non-profit agencies, and various individuals and groups both public and private sectors throughout the region. Membership is comprised of 36 representatives of townships, cities, counties, school boards and public interest groups. The

SRDC

provides a forum for the discussion and resolution of issues common to the area. The following are program areas in which the Commission is presently involved: Development Services, Community Driven Planning, Management and Policy Administration, Strategic Planning, Agency and Legislative Advocacy, Capital Resource Development, Transportation, Area Agency on Aging , Infrastructure and Solid Waste. The

SRDC

coordinates the SW

CERT

. Director: Jay Trusty
Annette Bair is Physical Development Director of the Southwest Regional Development Commission. She grew up in Nebraska, attending high school in Lincoln. She has an Undergraduate degree in Geography with a special emphasis in urban studies, and a Master's Degree in Community and Regional Planning from the University of Nebraska at Lincoln. Following her college education, she began to work for the Southwest Regional Development Commission as a planner in September 1986. The Physical Development Planning position has included work in assisting local units of government in Transportation, Land Use, Solid Waste Management Planning, Environmental, and Energy planning. Currently, her work focuses on Transportation and Renewable Energy planning issues. The Transportation planning objective is to coordinate with the Minnesota Department of Transportation in the planning and development of a comprehensive transportation system in SW Minnesota. She serves as staff to the

SRDC

Transportation Committee, technical staff to Area Transportation Partnerships 7 and 8, and provides technical assistance to local units of government. She has served as the

MRDO

Transportation Planners co-chair, and has been on various state plan advisory committees. Energy Planning currently involves two major work areas: staff to the 19 county Rural Minnesota Energy Board and the Southwest Clean Energy Resource Team (

CERT

s) Coordinator. The 19 County Joint Powers Energy Board formed to provide policy guidance on issues surrounding energy development in rural Minnesota. The SW

CERT

s has developed a strategic vision and renewable energy and conservation plan, reflecting a mix of energy sources, such as biomass, solar, hydrogen, and wind. The plan laid groundwork for funding and implementing renewable energy projects that meet regional needs.
Email More contact info
The Minnesota Project
The Minnesota Project champions the sustainable production and equitable distribution of energy and food in communities across Minnesota. For thirty years The Minnesota Project has fostered local empowerment, bridged diverse interests, encouraged shared values, and initiated working dialogues that create positive action and policy. As the

CERT

s communications hub, The Minnesota Project facilitates communication, develops and maintains the Web site and newsletters, coordinates statewide conferences, and performs statewide media and communications. Director: David Glenn
Fritz Ebinger serves as the Clean Energy Program Manager for The Minnesota Project. In this role, he works on energy efficiency initiatives with agricultural producers to improve their profitability and advance utility conservation planning. Fritz graduated cum laude from St. John's University in 2001 and served in the Peace Corps as an Agroforestry Volunteer in Panama from 2001-2003. He attended Drake Law School as a Public Service Scholar and graduated with distinction in 2008. While at Drake, he focused his studies on agricultural, environmental, and natural resources law and wrote for the Drake Agricultural Law Journal. Following graduation, Fritz clerked for Judges Joe Chase and Robert Birnbaum in Minnesota's Third Judicial District from 2008-2010. He comes to The Minnesota Project from his namesake law firm, where he practiced in distributed electrical generation, agricultural law, and business entity formation.
Email More contact info
Minnesota Department of Commerce, Division of Energy Resources
The Division of Energy Resources works to promote and advance energy efficiency and renewable energy to Minnesota consumers, businesses and policymakers through educational outreach and technical assistance, targeted financial incentives, and demonstrations of market-ready new technologies. The office also is responsible for the state utility-funded Conservation Improvement Program and administers the low-income Weatherization program. Much of their work is funded by the U.S. Department of Energy State Energy Program. Director: Janet Streff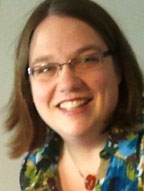 Michelle Gransee-Bowman is the Deployment Supervisor at the Minnesota Department of Commerce, Division of Energy Resources. Michelle supervises the State Energy Office Deployment Team, which is made up of energy efficiency, renewable energy, and training experts.
Email More contact info
Minnesota GreenCorps, Minnesota Pollution Control Agency
Launched in 2009, Minnesota GreenCorps is a statewide initiative to help preserve and protect Minnesota's environment while training a new generation of environmental professionals. This program places AmeriCorps members with local governments, educational institutions, and non-profit organizations around Minnesota, where they will serve for 11 months on focused environmental projects. The program is coordinated by the Minnesota Pollution Control Agency. Minnesota GreenCorps is an AmeriCorps program. Funding is provided through a grant from ServeMinnesota and the Corporation for National and Community Service (

CNCS

).
Sarah Steinman is the GreenCorps member serving her second year with

CERT

s. She focuses on utilizing and implementing energy benchmarking tools in schools, residences, and public buildings. Sarah has experience working with a variety of communities on grassroots projects, and she recently graduated from the University of Minnesota where she focused on Sustainability Studies.
Email More contact info