CERTs Seed Grants Request for Proposals

Contents:


---

Request for Proposals (
RFP

)


The Minnesota Clean Energy Resource Teams (CERTs) seeks applications for limited financial assistance for energy efficiency and/or renewable energy projects requiring technical assistance.
Project funding can support technical assistance services (i.e., labor costs only, such as for a consultant, design professional, installer, or student labor) for projects in seven Minnesota CERT regions: Central, Metro, Northeast, Northwest, Southeast, Southwest, and West Central.
The primary objectives of this funding are to:
Encourage the implementation of community-based energy efficiency and renewable energy projects in Minnesota
Provide a forum for community education about energy efficiency and renewable energy technologies and their economic, ecological, and community benefits
Review the Official RFP to learn more >>
---

Application Form


Download the Application: To download CERT Seed Grant Application Form for the 2012-2013 round of funding, please click here to provide your name and email address and then click "Next". You will then be able to download the document. We're collecting your email address so that we can follow up with you regarding any updates to the seed grant application process.
Applying to Multiple Regions? A single project may apply for funding from more than one region if it spans more than one region. Applicants applying to multiple regions must complete a Multiple-Regions Application Addendum. To request this form, please contact either Lissa Pawlisch or Joel Haskard at rfp@cleanenergyresourceteams.org or 612-624-2293 or 612-625-8759, respectively.
Your Region: If you're wondering what region you're in, click here to see a regional map. You can also visit each region's webpage to view more details about the region's goals and projects: Central, Metro, Northeast, Northwest, Southeast, Southwest, West Central.
Questions? Click here to read a list of Frequently Asked Questions (FAQ). If you still have questions after reading the FAQ, you can contact CERT coordination staff:
Central, Northeast, Northwest, Southeast, and West Central Regions:
Lissa Pawlisch and Joel Haskard, University of Minnesota's Regional Sustainable Development Partnerships and Extension
(612) 624-2293 or pawl0048@umn.edu and (612) 625-8759 or haska004@umn.edu


Southwest Region:
Annette Bair, SW Regional Development Commission
(507) 836-1631 or phydev@swrdc.org


Metro Region:
Diana McKeown, Great Plains Institute
(612) 278-7158 or dmckeown@gpisd.net
Planning Sessions: Two in-person project planning sessions will be held by Metro CERT. The sessions are 9/17 from 11:30am-1:30pm and 9/19 from 4:30pm-6:30pm. Visit http://metrorfp2013.eventbrite.com to learn more and RSVP for one of the two dates.
---

Submitting Your Application


Please submit all proposals electronically to rfp@cleanenergyresourceteams.org
Be sure to include:
CERT

Application Form in Word or

PDF

format
Documentation of project impacts (if applicable)
Multi-region addendum (if applicable)
Letters of support (optional).
---

Sharing Tools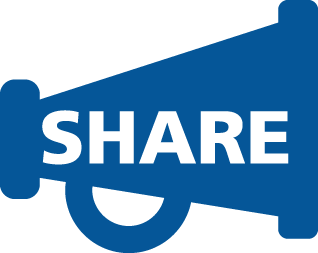 Thanks for helping us spread the word about CERTs Seed Grant funding! Below is language for sharing, photos, a press release, a flier, and audio files. Need something else to spread the word? Contact Dan Thiede at thie0235@umn.edu or 612-626-0556.
---

Past
CERT

s Seed Grant Recipients



CERTs awards seed grants to community groups for energy efficiency and clean energy projects across Minnesota. We awarded grants in 2006, 2007, 2008, 2010, and 2012.

This map includes all projects ever funded by CERTs, color-coded by the year the award was given. Click on a project title or a map marker to learn more about individual projects. You can also see project maps for each year.
---

Project Planning & Impact Tools


Below are tools by CERTs and others to help you estimate the energy impacts of Community, educational, research, or other impacts are to be documented within the CERTs Seed Grant Application Form and do not have accompanying impact tools. Units and conversions are explained in this document.
Low-Cost/No-Cost Upgrades
Building Envelope
Lighting Upgrades
---

Seed Grant Application Frequently Asked Questions


APPLICATION

&

ELIGIBILITY
Our project involves working in, or will be implemented in, more than one CERT region. Which region should I indicate on my application from?
If applying to multiple regions you must request the Multiple-Region Application Addendum form either Lissa Pawlisch or Joel Haskard as described in the Official RFP. You will indicate and provide information about each region in the Addendum.

Our project has several components to it (e.g. a solar heating project with community education). Under which component should I categorize my project? Is my potential funding restricted to that component? Under which component will it be evaluated?
If your project involves several components, you should indicate all relevant components in the Energy Focus boxes under Section 4: Project Focus and Impact of the CERTs Funding Application Form. You should also complete all relevant activities and impacts within the Project Activity and Impacts table with that same section. CERT Steering Committees will consider all components of the project, and funding can be applied to labor related to any and all of those components.

Our project does not fit in any of the categories listed under the Project Focus and Impact. How do I complete my application form?
The intent of the CERTs seed grant is to fund community energy projects focused on energy efficiency and/or renewable energy. CERTs does not expect the Energy Focus categories to cover all projects, and no project should be considered ineligible solely because it does not fit into one of the listed categories. If your project does not fit into any of the listed categories with the Energy Focus boxes, select "Other" under Energy Efficiency, Renewable Energy, or Additional Technologies. In the Project Activity and Impacts table, please complete any Corresponding Impacts for your project. If you have any questions, please contact CERTs at rfp@cleanenergyresourceteams.org.

What kind of documentation should I submit for my Project Activity and Impacts?
If you are implementing an energy efficiency or renewable energy project that will have measurable energy impacts, CERTs encourages you to estimate those energy impacts as part of your planning process. You may use any of the Project Impact Worksheets or Resources at http://rfp.mncerts.org or other calculators or resources available on the web. Some projects may also have a professional assessment of the project, and those numbers should be submitted. Attach any worksheets, calculators, assessment documents, or other documentation of measurement assumptions and outcomes with your application. You may also contact Alexis Troschinetz, CERTs Metrics Coordinator, for additional assistance at 612-626-0455.

What is the difference between community members or students involved and community members or students reached ?
People involved include members on your team who are actively engaged in executing the project or others who are participating in a major way with your project. People reached include those who have learned about your project through information made publicly-available. Examples for how past seed grant recipients have reached people regarding their project include: attendees at presentations or community meetings; visitors to the public location where the project is on display; unique visitors to a webpage with information about the project; number of students in the school where a project took place; number of community members who regularly attend a community center where a project took place; and readership of printed articles in newspapers, trade publications or academic journals.

What is the scope of the budget under "Other Funding Support"?
This budget should include any match or other dollars leveraged (cash or in-kind) that are going toward the completion of your project. Please list pending and secured funding sources. If the project is still seeking additional funding sources, please note those funding amounts in the budget table as "pending".

SUBMITTING

APPLICATION

&

MATERIALS
Where, when, and how should I submit application materials?
Application materials need to be received by Friday, October 18th, 2013 at 4:00 pm at rfp@cleanenergyresourceteams.org. Please include your Region and Project Name in the subject line. Application materials include the CERT Seed Grant Application Form, any documentation to support project impacts, and any letters of support for secured match funding for the project. If you are applying for funding from multiple regions, you must also include the Multiple-Regions Application Addendum. You will receive confirmation within 1-2 business days of the receipt of your application.

What can we use the CERTs Seed Grant dollars for?
CERTs Seed Grants can cover Proposals to request CERTs funding to cover materials, fees, printing, or travel will need to be revised by the applicant to only include labor costs, thereby delaying the review process.

What if our project is funded, but we cannot complete our project on time?
If you are having difficulty completing your project, we ask that you contact CERT Staff immediately. You can always contact us via the RFP@cleanenergyresourceteams.org email. Maggie Kozak is the primary point of contact for any contracting questions and would glad to discuss an issue with you over the phone. Her phone number is 612-626-0555. Please know that while we want to work with all funded projects to help ensure their completion, if you are truly unable to complete your project, our intent is to put the money toward a project that can be completed. We absolutely require that projects begin work before the interim reporting date of June 15, 2014. If a project has not begun work the funding will be revoked and reallocated to another project. This is not to penalize projects that cannot move forward, but rather to ensure that we're able to catalyze local projects with these dollars.

I have a question that has not been addressed above in this FAQ. What do I do?
If you have a question that has not been addressed by this FAQ, please email your question directly to rfp@cleanenergyresourceteams.org and we will try to respond within 3-5 business days. You can also contact CERT coordination staff:
Central, Northeast, Northwest, Southeast, and West Central Regions:
Lissa Pawlisch and Joel Haskard, University of Minnesota's Regional Sustainable Development Partnerships and Extension
(612) 624-2293 or pawl0048@umn.edu and (612) 625-8759 or haska004@umn.edu


Southwest Region:
Annette Bair, SW Regional Development Commission
(507) 836-1631 or phydev@swrdc.org


Metro Region:
Diana McKeown, Great Plains Institute
(612) 278-7158 or dmckeown@gpisd.net