Paws + Claws Rescue & Resort in Hackensack, MN is building a brand new facility that will open in late Spring 2017. They will be working hard to make sure that their shelter pets find the forever homes they deserve, and thanks in part to a Central CERT Seed Grant, their new headquarters will also be the forever home to a 40 kW solar PV array.
"As a nonprofit that is promoting smart energy use, we believe this will increase public awareness of our efforts to operate our animal shelter in a way that is sustainable and environmentally friendly," shared Jim Clark, Paws + Claws Executive Director. "We hope that this attention to smart energy use can serve as a model for other animal shelters, as well."
Making solar work for the nonprofit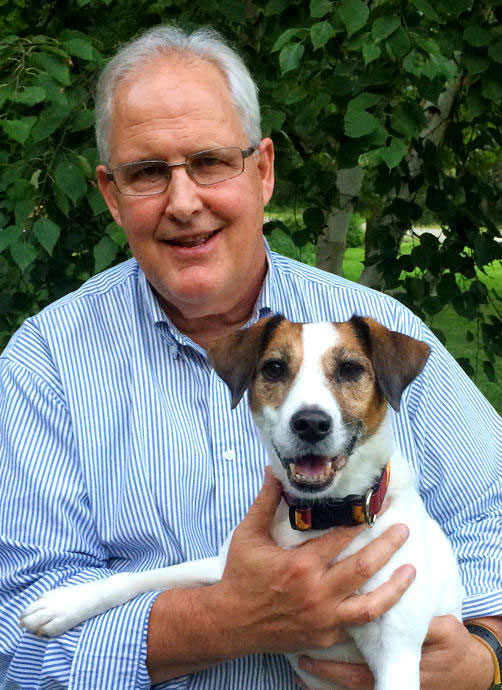 Paws + Claws worked with an investor willing to build a 40 kW solar array on their property using a unique financing model. The investor donates the value of the electricity produced, and—after five years of accelerated depreciation—sells Paws + Claws the solar array at or below market value.
Jim Clark explains the setup: "Our first goal was to facilitate the solar array donation to our organization by working with the donors and our board to ensure that we had a clear understanding of how this process would work over the period of time involved in accepting the donation and becoming the owner of the array. We had to ensure our legal transactions met IRS regulations and minimized our risk of legal complications as our organization progressed through the building of the animal shelter."
Paws + Claws contracted with Michael Krause of Kandiyo Consulting to develop two legal contracts that would allow the investor to lease land ($1/year) for the solar array and allow Paws + Claws to purchase the power produced by the solar array ($1/year). "Today we have two contracts in place with J&B power that create a good legal foundation for our project and ensure that we will become the owners of the 40 kW system," Clark notes. REAL Solar, Inc. installed the solar array in November of 2016.
Exploring additional options

Paws + Claws is also moving toward a wood-fired gasification boiler system that will further reduce their reliance on fossil fuels. "If we can get this system funded, it will become our primary heat source and we will be able to use propane as a backup fuel instead of as a primary fuel," Clark says. "The potential for energy savings is very significant once we get over the start-up cost hurdle."
The power of partnerships

Clark mentioned the importance of working with local partners. "We were very blessed to connect with Deep Portage Environmental Learning Center once we started exploring this endeavor. They have served as mentors to us, as advocates for us in the community, and as a role model for maintaining a commitment to a vision."
He also noted the ease of working with CERTs. "The beauty of working with CERTs is they understand the rapidly changing need for technical support as you work with projects that involve changing regulations and evolving technology," says Clark. "CERTs also understands what is critical to one organization's success may very well be unique to that organization. This capacity made them a supportive, flexible partner for our project. Thanks, CERTs!"

Photos from the project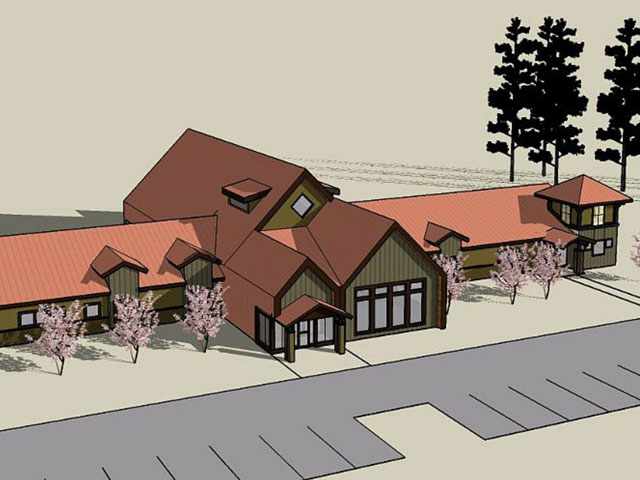 Artist rendering of the new Paws + Claws Rescue & Resort.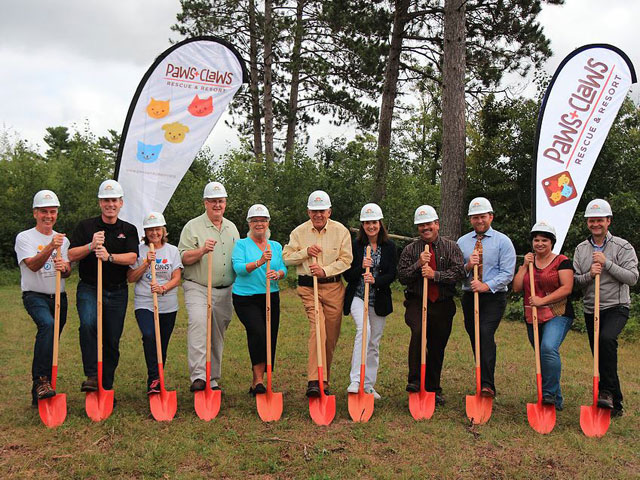 Groundbreaking at the new Paws + Claws facility.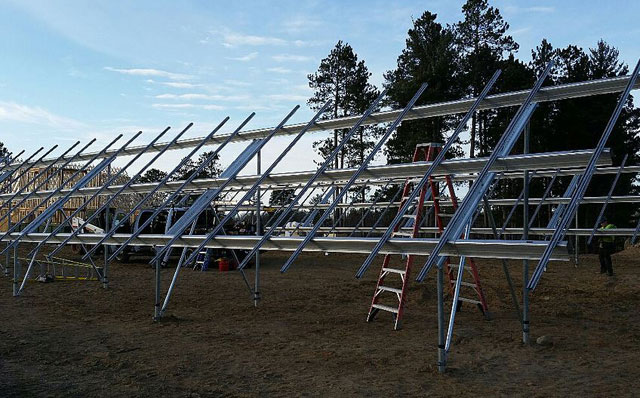 Racking all ready for the ground-mount solar system to be installed.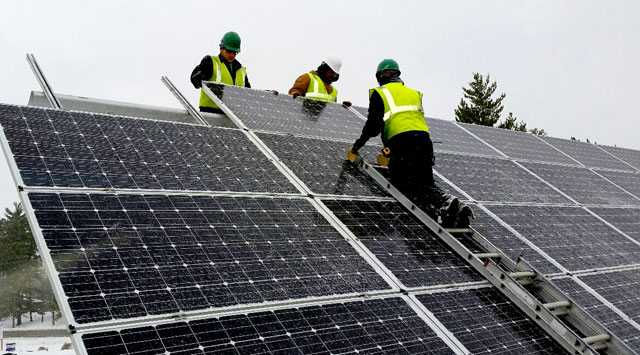 REAL Solar, Inc. installing 40 kW solar PV array at Paws + Claws.

Project Snapshot

Project: Installation of 40 kW solar PV
Location: Hackensack, MN
Activity: Implementation, Outreach
Technology: Solar PV
Benefits: Modeling how a non-profit can partner with a third-party to finance a solar PV project and work toward a larger initiative to design a nonprofit facility in a way that embeds the use of smart energy throughout its design.
Total Project Cost: $143,050
Central

CERT

Seed Grant: $3,050
Annual Energy Savings: 48,000 kWh
People Involved: 42
People Reached: 4,200

Learn more

Click here to learn more about the new Paws + Claws facility in an Echo Journal article >>