Bonnie Hometown Grocery is often the center of action for folks in Clinton, Minnesota (pop. 450). As owner of the store, Bonnie Carlson knows that the store is not only needed for groceries, but also provides a civic and social gathering place. She has to be creative looking for resources, and has held more than one community fundraiser to make sure her business survives.
With an old, inefficient freezer adding high energy costs to her bottom line, she applied for a Clean Energy Resource Teams (CERTs) Seed Grant to help pay the installation costs. In addition to the grant, Bonnie's had a very successful Kickstarter campaign ($17,965 raised from 75 backers!).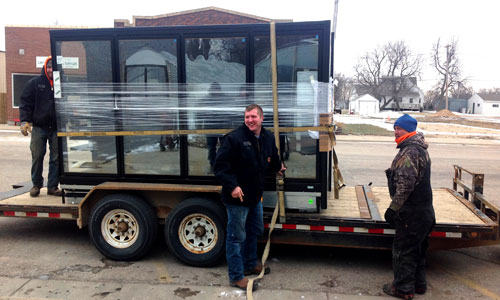 With this combined funding the grocery store was able to install brand new, energy efficient freezers and produce coolers, and the energy cost savings are a huge help. "The community has shown great support towards our new energy efficient freezer," says Bonnie. "It will impact our community by being able to keep our energy costs down so we can keep our store open for business."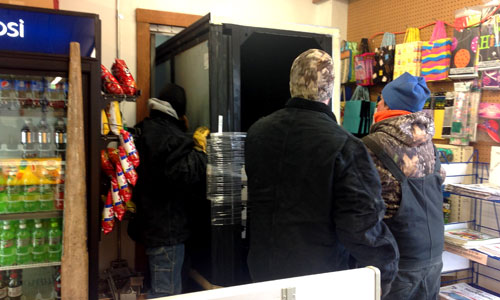 Kathryn Draeger, Director of the University of Minnesota's Regional Sustainable Development Partnerships (one of the core CERTs partner organizations), has been a strong advocate and resource for the grocery store. "It's wonderful to see that by investing in energy efficient freezers and produce coolers we can save energy, help ensure food access to rural places, and support small town vitality. I call that a win-win-win! I hope we can replicate this success throughout all our rural and small town communities."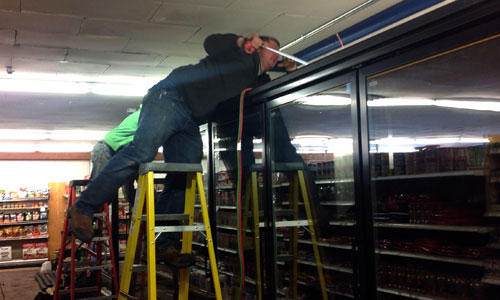 Project Snapshot:
Clinton, MN
Energy Efficient Equipment Upgrades & Outreach
+Technology:* Energy Efficient Appliances
59,000 kWh
$29,965
$5,000
$17,965
304
Read additional articles about Bonnie's:
Want to learn how your community can get a CERTs Seed Grant to advance your work? Applications for the next round of grants are available and due October 26th. To get started, visit the Seed Grant page and see other awarded projects from past years.