Ecolibrium3's Giving Comfort at Home project provides energy efficiency upgrades for Duluth homeowners that may be unable to do so on their own, and the program recently got a boost from a Northeast CERT Seed Grant.

Understanding the problem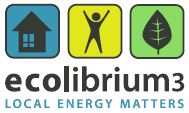 "Duluth housing stock is old, and many of our most vulnerable citizens experience energy poverty, particularly during the winter months." said Jodi Slick from Ecolibrium3. Old homes combined with extremely cold winters were part of the reason that Giving Comfort at Home was created, but the primary reason was as a response to the recovering housing market, which has led to a shortage in contractors that are willing or able to do smaller energy efficiency projects.

How Giving Comfort at Home works

Giving Comfort At Home is a program specifically designed for income-eligible, elderly, disabled and/or veteran homeowners who wish to make energy improvements, but may not income qualify for either assistance or loans. Ecolibrium3's DEEP program auditor will first complete an Advanced Home Energy Analysis (AHEA) to determine top priority improvements. If the homeowner does not qualify for assistance or loans, Ecolibrium3 will work with the homeowner, institutional partners, and community volunteers to prioritize and make energy saving repairs. The improvements may be done by Ecolibrium3 staff, volunteers, and the homeowner as abilities allow. Repair work may also include volunteers gaining education and hands on instruction they will use in their own homes. Giving Comfort At home recipient home owners may also participate by completing energy projects on their own with provided materials.

Going further and serving more residents

With the grant from Northeast CERT, the next step was to bring this program out of the pilot phase and turn it into a more permanent offering. As part of this next step, Giving Comfort at Home has begun to partner with local natural gas provider, Minnesota Energy Resources (MER), in designing a pilot project for mobile homes. If this project proves successful, it may expand the offerings available for owners of this type of housing throughout all of MER's territory, which would be a large step forward for Giving Comfort at Home. Ecolibrium3 staff have also started negotiations for implementing Giving Comfort at Home under Minnesota Power's Conservation Improvement Programs (CIP) as well, where they would serve as potential subcontractors.

Creating new models

"I think that the most important aspect of our project was working with utilities to create a potential new model for CIP programs." Jodi said. "By having an organization working directly in a community that is familiar with the population and the building stock, a new approach was able to be created." The aim of this new approach is to bring together utilities and community organizations to better serve low-income residents.

The power of partnership

"CERTs is an important resource to Minnesota's clean energy future," Jodi stated. "Their professional staff are key communicators and catalysts in expanding local, regional, and state knowledge of effective programming and projects." Huzzah!

Project Snapshot
Project: Direct installation of low-cost/no-cost measures, air sealing, and rim joist insulation.
Location: Duluth, MN
Activity: Implementation
Technology: Low/no-cost upgrades, building envelope, lighting upgrades.
Benefits: Assisting homeowners with necessary energy efficiency upgrades by recruiting volunteers for installation under the guidance of trained professionals.
Total Project Cost: $21,001
Northeast

CERT

Seed Grant: $5,000
Annual Energy Savings: 10,580 kWh and 1,282 therms
Annual Water Savings: 210,203 gallons
People Involved: 16
People Reached: 770

---
CERT

s awards seed grants to community groups for energy efficiency and clean energy projects across Minnesota. We've awarded over $1 million in Seed Grants since 2006. Click here to see more Seed Grant blog posts or click here to see more past funded projects.