The City of Richfield has identified energy efficiency as an important way that homeowners can reduce residential utility bills, improve household maintenance and safety, and protect the environment by reducing pollution emitted from energy production.
The City of Richfield Housing and Redevelopment Authority (RHRA) took advantage of a Metro CERT Seed Grant to increase participation in a home energy savings program by identifying and addressing barriers to participation within Richfield's growing Latino community. A population that has nearly tripled since 2000, Latino households in Richfield now make up 18% of the population (according to the 2010 census). Before this project, participation by Latino residents in city-sponsored housing programs remained low. In order to implement such a project, a strategic partnership was necessary.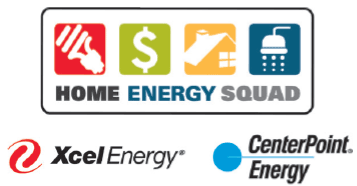 In the winter of 2014, staff from the City of Richfield Housing and Redevelopment Authority partnered with the Center for Energy and Environment (CEE) and the Neighborhood Development Alliance (NeDA) to implement this project with the goal of making energy efficiency solutions accessible to 50-75 Latino households over a three-year period. The Home Energy Squad Enhanced (HESE) program is a residential energy savings program administered by CEE. During a visit by the Home Energy Squad, a technician evaluates the home to find places where energy is being used inefficiently. Then, the technician recommends energy conservation opportunities for the home and provides technical assistance to the homeowner to make low to no-cost changes that will reduce overall energy use.

---
About the Partners
Richfield Housing and Redevelopment Authority (

RHRA

) offers home improvement programs as part of its services offered to city residents. The mission of

RHRA

is to maintain and improve the housing stock of the community. In 2013,

RHRA

initiated a partnership with

CEE

to bring the Home Energy Squad Enhanced program to residents to reduce energy use, lessen negative environmental impacts of energy production, and increase housing affordability through lower utility bills with an overall aim to strengthen neighborhoods and the City of Richfield as a whole.
Center for Energy and Environment (

CEE

) is a Minneapolis-based nonprofit with a mission to promote energy efficiency that strengthens the economy while improving the environment.

CEE

provides programming that helps residential households save energy to improve air quality, and ultimately quality of life.

CEE

desires to work towards increasing participation of Spanish-speaking households in its programs. Administered by

CEE

, the :Home Energy Squad Enhanced program":http://www.mncee.org/hes-richfield conducts home energy audits and provides technical assistance for the installation of high-efficiency light bulbs, water heater blankets, weather stripping, installing high efficiency shower heads and faucet aerators, and other energy efficiency technologies.
Neighborhood Development Alliance (NeDA) is a community-based organization that provides housing and financial counseling to Latino residents throughout the metro area. The organization's goal is to build stable communities by providing low and moderate-income families with quality housing and counseling services in Spanish and English. NeDA has a strong and established relationship within the Latino community, making the organization an important partner in the

HESE

-Latino outreach project. NeDA was interested in this partnership because the project's goals closely align with NeDA's mission to ensure Spanish-speaking residents have equal access to community resources.
---
Identifying Barriers

In order to increase Latino participation in the HESE program, essential questions were addressed regarding language, cultural, and educational barriers that prevent non-English speaking residents from participating in city-sponsored housing programs. Staff members of the RHRA, CEE, and NeDA formed a committee that served as a working group to discuss challenges, create marketing plans, and coordinate home energy audit visits for Spanish-speaking households. Through monthly meetings, the committee strategized potential solutions and action plans that would allow the project to succeed by overcoming challenges. In addition, when initial plans did not produce desired results, the committee met to reorganize and steer efforts in a new direction.

---
Building Relationships

First, the committee leveraged trusted and established organizations within the community as outreach platforms. By forming relationships with the local parish of the Assumption Catholic Church as well as a few Richfield schools—including the dual-language school—the committee was able to educate parish members and families about opportunities to save energy through the HESE program. The parish also provided space at the church for the committee to hold meetings.

---
Marketing Plan

First, all program educational materials were translated into Spanish. During the initial marketing efforts, these materials describing the program were passed out to children at the schools to take home to their families and placed in household water bills. The committee also educated homeowners about the HESE opportunity at several community events. While great effort was put into the initial marketing efforts, these outreach strategies did not result in any home visits.
Materials used to promote the program:
In response to the unsuccessful marketing attempts, a focus group was organized to guide a new marketing plan. First, the focus group found that because language is the primary barrier to receiving and understanding program information, both written and verbal information would need to be conveyed in Spanish. In addition, flyers needed to be brief with graphics that convey "real" people and realistic looking houses. Lastly, the group came to the conclusion that residents considered city-sponsored information more trustworthy than that from other sources.
The focus group then identified businesses that could display HESE flyers and also decided that a television advertisement on a local Latino public access television show would expand outreach. The committee presented the program at three Spanish-language first time home buyer workshops. The committee also provided education outreach at several community events including the Richfield Farmers Market, Richfield Go Green Energy event, Night to Unite, and a resource fair at Assumption Parish.

---
Home Energy Visits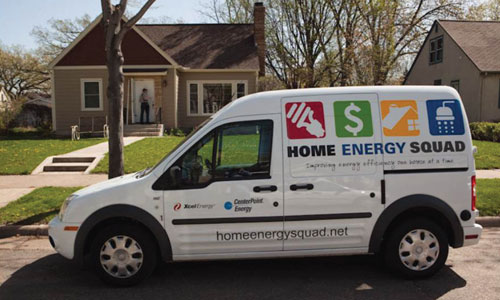 Thanks to the revised marketing efforts, the committee began scheduling home visits with several Latino homeowners in the fall of 2014. The Neighborhood Development Alliance (NeDA) served as the point of contact for homeowners, and then NeDA followed up with CEE to schedule a home visit. CEE technicians began visiting homes with a Spanish translator in mid-November, with NeDA staff serving as translators during the visit.
At the visits, CEE staff discussed energy-saving strategies related to windows, weather stripping, furnace vents/filters/tune-ups, thermostat operation, water savings, insulation, light bulbs, bath fans, water heaters, carbon monoxide, and smoke detectors. Many homeowners asked questions related to the use and maintenance of the thermostat and furnace. Safety issues were also addressed during home visits regarding ventilation and combustion which could result in carbon monoxide leakage. Each visit resulted in successfully educating homeowners about basic home maintenance and energy efficiency solutions that allow them to save money and increase and maintain the efficiency, health and safety of their home.

---
Energy Saved & Successes

In total, eight visits were conducted by CEE and NeDA staff at no cost to the homeowners. Participants were very pleased with the program and responded in a positive way about their experience. To date, for the eight homes that were visited by HESE, the average energy savings is 9 decatherms per household per year. A summary of the entire project's results, along with key pieces of information learned in the marketing and outreach focus group, were shared with Richfield policy makers. Educational materials written in Spanish are still available in various locations around the City of Richfield describing the HESE program.

---
Lessons Learned

Although participation was lower than expected, valuable lessons and experiences were gained. All three partner organizations learned how to better communicate with the community, especially with non-English speaking residents, knowledge which can be applied to future marketing efforts. CEE has hired a Spanish speaking technician, and a Spanish speaker from the loan department is able to assist the scheduling process for future home visits.
A Spanish-language presentation was made in response to the questions that were asked during the home visits. The presentation focuses on in-home maintenance that can help residents better understand how their home uses and loses energy. It also covers what happens during a home visit.
Making community connections is recommended for others planning to carry out a similar project. The committee learned that meeting early in the process with key members of the community is important. This is helpful to make sure that the program has the capacity and support of organizations and community members early on in the process to ensure success. It is also important to keep in mind that working with schools and parishes requires an awareness of the sensitivity of its students and members.
Recommendations and considerations for similar projects:
Start with a focus group to direct marketing efforts. Include leaders from the target community and community members who are potential participants in the program.
Work cooperatively with organizations and groups of people who can serve as cultural liaisons, are established and trusted within the community, and are able to build support for your program.
Focus on a particular subsection of the community such as a specific school, parish, or community group.
Design a simple system for homeowners to sign-up for an appointment in their language.
Provide a sufficient number of translated educational materials to be used during home visits.

---
Finances:

Xcel Energy, CenterPoint Energy and CEE paid for the majority of the cost of the Home Energy Squad Visits. The Metro CERT Seed Grant covered the costs of an interpreter for workshops and site visits, as well as NeDA staff members' time spent conducting research, outreach, coordination, and plan development.
Total project cost: $14,411

$4,000 from

CERT

s
$2,250 NeDA staff time
$2,075

RHRA

staff time
$1,386

RHRA

marketing expenses: bilingual utility bill mailing; translation services
$4,700

CEE

marketing, outreach and recruitment expenses, assistance from field staff with technical translation

---
Conclusion

This is an excellent model for other cities looking to improve participation in beneficial city-sponsored programs. The City of Richfield Housing and Redevelopment Authority, Center for Energy and Environment, and the Neighborhood Development Alliance demonstrated their commitment to improving quality of life in Minnesota through reducing human impact on the environment. By working cooperatively they were able to share knowledge and expertise, take advantage of established community networks, and increase access to community resources by lowering barriers to participation. Most importantly, family utility bills decreased, health and home maintenance improved, and energy was saved, all of which contribute to a healthier, happier community and environment.

---
About the Local Government Energy Action Series:
This effort tells the stories of Minnesota municipalities, counties, and schools and the tangible results of their energy-saving efforts to inspire others to take their own actions. See all stories in this series >>