Located in southeast Minnesota in Henderson (pop. 866), the Ney Nature Center is great place to visit for bird watching, hiking, cross country skiing…and learning about solar energy! To learn more about their Southeast CERT Seed Grant project we chatted with Becky Pollack, Ney Nature Center's Executive Director.

Tell us a little about this project.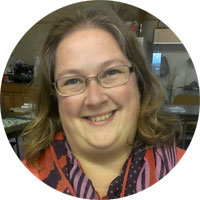 The Ney Nature Center partners with the Youth Energy Summit (YES!) Program and hosts a YES! Coordinator as staff within our office. Discussion on steps to reduce the Ney Nature Center's carbon footprint began amongst staff as a way to model behaviors or habits to the general public that we would like to see others facilitate. These practices put in place at our site will begin to bring issues of dependence on fossil fuels to our interpretation program. Le Sueur County Commissioners graciously agreed to help fund the first solar PV array, and Ney Nature Center staff worked to develop curriculum and interpretation to pair with the installation. The current installed system can accommodate up to three more arrays without added infrastructure—so we're ready to expand!

Which aspects of the project have been particularly successful?

The monitoring system has been a great success. We find that people are greatly interested in seeing the live data. Staff can easily utilize the system to share insights and interpret the current conditions of the system; a smartTV was installed in our education building allowing staff to interpret our program in a group setting using the live interactive monitoring system in a large display format.
The array—placed in our prairie as you enter our park—gets visitors interested right away in our work with solar energy. The addition of solar electricity as a topic in our field trip program and curriculum is a great addition to our programming. We have found the interactive monitoring to fit very successfully into our previously developed phenology (the study of cyclic and seasonal natural phenomena, especially in relation to climate and plant and animal life) curriculum and interpretation. For example, in a group setting we were discussing fall migration as part of a phenology program. We were able to pull up our solar array monitoring system and scroll through the days as daylight shortened to show participants great visuals of the changing day length and how that corresponded with the migration patterns we were learning about.
A delay in our installation changed our timeline. This wasn't a major challenge but with our May school field trips the students were not able to see the array installed and running, although we continued with the plan and built interpretation for solar energy into their programs.

If you were helping someone else duplicate your project, what advice would you give them?

My advice? Be flexible on installation timing. Weather and paperwork with our electric company impacted our anticipated installation schedule.

How has this project engaged your community?

Members of the public engage with our solar array on a daily basis. Visitors are quick to interact with staff commenting on our solar installation and asking questions. The reactions are very positive. As a nonprofit in partnership with Le Sueur County Parks Department the decrease in our electric bill is also a community benefit. This project will continue to impact the community as the Ney Nature Center continues to grow programming based upon this project, as the number of park users increase, and the solar electric we generate offsets our electric bill.

Project Snapshot
Project: Installation of a 4.2 kW array with interactive monitoring system (both at the center and online) and smartTV for group presentation of data
Location: Henderson, MN
Activity: Implementation, Outreach
Technology: Solar PV
Benefits: Model renewable energy application and add hands-on education to curriculum
Total Project Cost: $29,707
Southeast

CERT

Seed Grant: $4,023
Annual Energy Savings: 5,519 kWh
People Involved: 4
People Reached: 13,000

---
CERT

s awards seed grants to community groups for energy efficiency and clean energy projects across Minnesota. We've awarded over $1 million in Seed Grants since 2006. Click here to see more Seed Grant blog posts or click here to see more past funded projects.