Interest in solar energy is rapidly expanding in Minnesota, and many homeowners are looking for good ways to pay for solar installations.
Traditional financing options are not always a great fit for renewable energy systems, but a Minnesota organization has a new solar-specific program.
We spoke with Lending Manager Jim Hasnik to learn more about Center for Energy and Environment Lending Center's new Solar Loan.
---
Tell us a little bit about your Solar Financing program.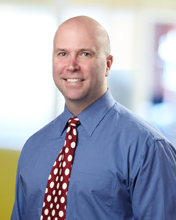 We're excited to provide a new Residential Solar PV Loan Program for Minnesota residents.
The Solar Loan from the CEE Lending Center is a financing resource specifically designed for residential solar implementation. We worked closely with local solar providers to create a program that helps homeowners bridge the gaps between up front system costs, utility rebates or tax incentives and getting to a cash positive state with their solar investment.
The loan features friendly terms like a 10 year payback period and no pre-payment penalties. This financing makes paying for the initial costs of solar projects easy. We're happy to help Minnesota homeowners make their solar dreams a reality and increase their energy efficiency with renewable technology.
Here are the loan terms:
Loan amount up to $50,000
4.99%* fixed interest rate *(5.213% Annual Percentage Rate.

APR

is based on $50,000 for 120 months.)
Eligible improvements include: solar photovoltaic (PV) systems that produce renewable energy for a residence and attached garage through the installation of PV solar systems
No maximum income limit
Terms up to 10 years
This loan is secured by a mortgage on the property. Closing costs apply.
Utility rebates and state or federal tax credits may be included in the loan amount

When is the right time during project planning for a homeowner to apply for this loan?

Applications can be completed online or mailed any time prior to the work starting. Many applicants apply and then move forward once they receive confirmation on any rebates or tax incentives. Applicants just need to provide the application, their solar site assessment results, and a bid from their contractor to get started.

What are reasons someone might use this loan instead of one from their local bank?

Local banks and credit unions don't typically have financing programs for renewable energy projects like solar. They often recommend home equity lines of credit (HELOC) or home refinancing as options. If homeowners qualify for these options, they may find these resources have more fees and higher payment obligations than the Lending Center Solar Loan Program. The Solar Loan from the non-profit Lending Center is specifically designed for this type of renewable energy project and helps homeowners move forward confidently.
Contact the Center for Energy and Environment for more information:
Lending Center
612-335-5884
[email protected]
http://mncee.org/Find-Programs/Solar/
212 3rd Ave N Suite 560
Minneapolis, MN 55401
---