More and more electric vehicles (EVs) are entering the national marketplace and hitting Minnesota roads. CERTs is doing a series of interviews with EV drivers to learn about their experiences.
Meet Paul: Paul Wicklund of Brooklyn Park drives an EV (Nissan Leaf SV 2013) because he commutes Monday through Friday from Brooklyn Park to Chaska. He reports that his fuel costs are only $60.05 so far this year! That's kicking gas, for sure.
---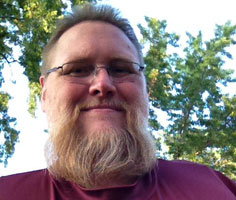 Why do you drive an EV?
I commute from Brooklyn Park to Chaska, Monday through Friday. This ranges from 60 to 70 miles round trip. I was using $60 to $75 per week in gas ($240-$300 per month). Since switching to an EV, my gas savings almost pays my $299 per month lease on the vehicle. I have put almost 7,000 miles on my car since January 1st, 2014. I pay an off peak electric rate of .03 cents per kWh. My fuel cost so far this year is $60.05.
What has been your driving experience so far?
The car has been great. It performs beautifully in the snow and ice of winter. I have been "trickle charging" (Level 1) since I leased the car. I also supplement at public, Level 2, charging stations. Last winter, with using the heater, my range dropped to about 60 miles per charge. This was a real challenge, and I had to do a lot more public charging.
I have recently upgraded from a 120 to 240 volt outlet that I had installed in my garage. I am now able to do level 2 charging at home without buying a level 2 charger, because I had my charging cable professionally modified. I sent my trickle charger to a company in California that upgraded the cable and electronics to use a 240 volt outlet (Level 2 charging). They also provided me with a dongle attachment so that I can still do Level 1 charging at work.
What do your friends and family think?
I test drove a coworker's 2012 Leaf and was completely impressed by the EV. I have given rides to just about all of my family members and most of my friends. They like how quiet the car is, and have commented about the direct drive, no transmission shifting. My wife was skeptical about getting the EV. After seeing how much money we save on gas, my wife now wants to get a hybrid minivan.
We currently have a 2013 Chrysler Town & Country, which we strictly run on E85. Chrysler just announced that in 2016 they will be releasing a hybrid Chrysler Town & Country minivan with plug-in capability. It will have a range of around 700 miles between the electric battery and the gas tank. This is close to twice the range of our 2013 Town & Country. My wife wants to upgrade our van in 2016 when the hybrid is released.
What is your typical charging routine, and who is your electric utility?
I had the Xcel Energy Time of Day digital electric meter installed at my house. The Nissan Leaf has two charging timers that you can set. I have the Monday through Friday timer set to start charging my car starting at 9 PM, and with my newly converted Level 2 capable charging cord, I usually have a 100% charge by about 1 AM. When I arrive to work in Chaska, my employer allows me to plug my car into an external electrical outlet and charge there. We currently have three employees with Nissan Leafs between our two office buildings.
Have you changed your driving routine any since owning an EV?
Yes! I love driving my car so much that I usually take the back roads instead of taking the highway. If I take the highway from home to work I use 50% of my battery's charge. If I take the back roads and travel at 30 to 50 mph, I can make the journey between work and home using only 25% of my battery's charge due to the regenerative breaking feature.
The Nissan Leaf has the smoothest and most fluid power steering I have ever encountered. The 2013 Nissan Leaf also has two drive modes. The D mode is for normal driving, and the B mode is for hills. I have found that driving in B mode provides more aggressive regenerative braking compared to D mode. I have also discovered that by driving in B mode during the summer I can recapture about 25% of every kWh I use while operating my EV.
What would you say to anyone interested in driving an EV?
My first question is, "How far is your commute?" I always promote the Leaf based on gas savings. It is important to realize that this is a commuter vehicle that is limited by its range. Therefore, it is not suitable for people who often drive long distances at a time. After between every 60 to 100 miles, depending on the time of year and driving conditions, it is necessary to recharge.
A full recharge takes about 12 to 14 hours on a trickle charger, and between 4 to 6 hours at Level 2. Minnesota does not yet have any Level 3 chargers that I am aware of. It is a great vehicle for people who only do commuter driving, or for families who have another vehicle to make weekend road trips and drive longer distances. I know that this car does not fit everyone's needs. It won't likely get a Minnesotan to the cabin on a Friday afternoon in rush hour traffic without having to stop and charge. It definitely will not effectively tow your boat.
Another question I get a lot is, "Don't you get nervous about running out of charge on the road?" One thing that disappears quickly is range anxiety. I use the battery charge percentage display to get an adequate assessment of the distance I have left. I usually ignore the range in miles. The battery percentage is much more accurate in my opinion.
Watch a great news story from Channel 12 featuring Paul!
---
Hear from other EV owners
Get more on EVs
---