Over 500 Minnesotans attended the seventh statewide CERTs Conference, connecting to build a clean energy future in their communities! March 28-29 were two truly energizing days in St. Cloud, MN for the 2018 CERTs Conference. Communities, organizations, and individuals showed up to figure out how they can get projects done, save money, and be part of Minnesota's fastest growing jobs sector.
See photos from the event:

Conference presentations available for download

The 2018 CERTs Conference featured 80 speakers who shared their experience and expertise. Their presentations are now available so you can see what you missed or review something that you found really interesting and useful. See presentations >>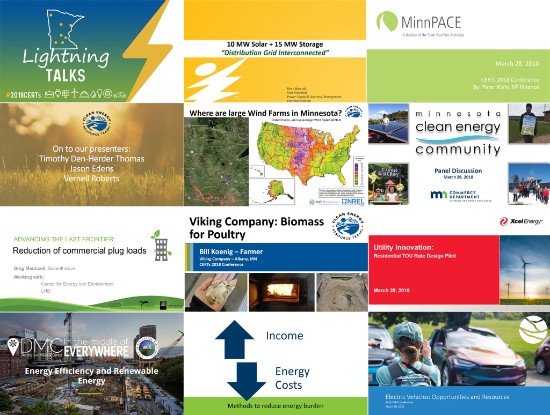 Communities honored for clean energy efforts

Seven Minnesota communities are recipients of the 2018 Clean Energy Community Awards from Minnesota Department of Commerce. This year's awards, given out March 28th at the CERTs Conference, honor clean energy initiatives in the Town of Crystal Bay, City of Edina, Hennepin County, Minnesota State University Mankato, City of Red Wing, City of Warren, and Sustain Winona. Learn more >>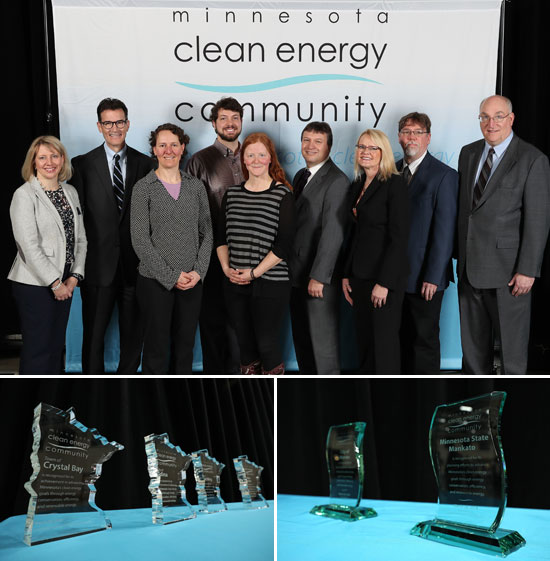 Photo booth fun!

There was a fun green screen photo booth at the 2018 CERTs Conference featuring clean energy locations across Minnesota, from solar farms to the tippy top of a large wind turbine. Check out all of the photos >>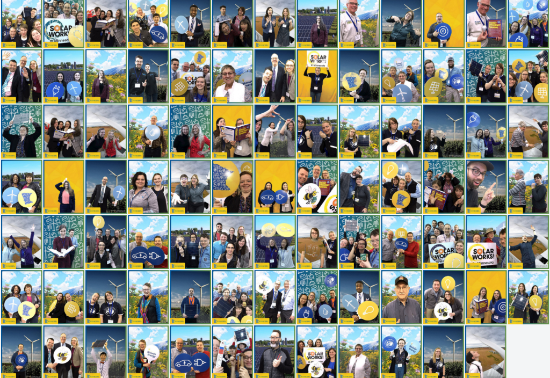 What did people think about the conference?

We felt like the conference went well, but it's always nice to get some honest feedback. Here's what attendees had to say about it:
98% of respondents (254) thought the conference was good or excellent
98% felt that the new clean energy documentary was good or excellent
The Exhibit Hall was wildly popular with 93% rating it good or excellent
85% of respondents thought the Lightning Talks were good or excellent
82% definitely want to attend the 2020

CERT

s conference, but hopefully we'll see you before then!
Networking, breakouts, exhibits, and conversations were really valuable. Here's a word cloud showing what people wrote when asked about the most valuable part of the

CERT

s Conference: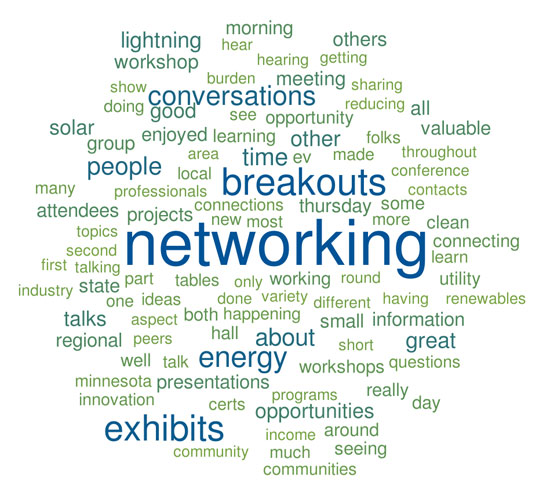 Also, did you lose your glasses?

Because even though these make us look really smart, they aren't ours. Let us know if you left a pair of glasses at the CERTs Conference and we'll get them to you!