"All I wanted was a light bulb that would look and feel the same as my old bulb," said Shaina Brassard, a Minneapolis resident. "When you go to the store you have so many choices now—it can be confusing."
It's been a few years since new national light bulb efficiency standards took effect, and Brassard and others like her are seeing a lot more energy-saving LED—short for light emitting diode—options on store shelves, and that has made bringing home the right bulb a sometimes annoying process of trial and error.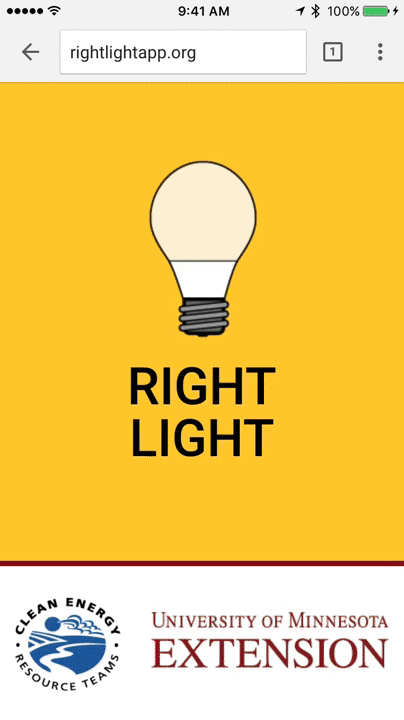 Enter the Right Light App, released today during Energy Awareness Month and Energy Efficiency Day, a free tool available at http://rightlightapp.org that helps people find just the bulb they need.
"The app took me step by step through different options, and even made helpful suggestions along the way," Brassard continued. "It was like having a lighting expert in my phone! Then I saved the bulbs in the app so that I could pick out the right ones when I went to the store."
"We created the Right Light App after six years of educating Minnesotans about energy-efficient LED light bulbs," said Dan Thiede, Communications Manager with the Clean Energy Resource Teams and the University of Minnesota Extension Regional Sustainable Development Partnerships. "The app helps people pick the perfect bulb when they're at the store or shopping online, from bulb and fixture types to color and brightness suggestions."
The Right Light App at http://rightlightapp.org can be used by individuals—or even groups that serve others with questions about lighting. "It's the kind of resource that utilities, retailers, and local governments can share with their communities and customers when they are approached with questions," Thiede commented. "We created a paper Right Light Guide years ago that is used by over 80 utilities in Minnesota, and now this app adds a great interactive resource to that guide."
The full suite of lighting resources from the Clean Energy Resource Teams can be accessed online at http://mncerts.org/lighting.
Watch the short video below to see a demo of the Right Light App in action.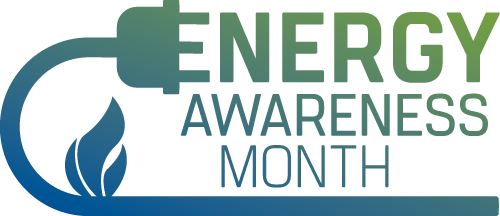 October is Energy Awareness Month: Many Minnesota individuals, companies, and organizations are observing Energy Awareness Month with simple actions and educational programming or efforts to help members and employees reduce their bills and the environmental impacts of their energy use.

October 5 is Energy Efficiency Day: A growing network of advocates, companies, government agencies, utilities, and others are joining together today to showcase the benefits of energy efficiency for national Energy Efficiency Day.

---