LED linear tube lights are an emerging energy-efficient technology. With the popularity of the CERTs Right Light Guide, we decided it was high time to offer some basic guidance on LED tubes.
This is the second version of the guide with slight revisions from the original.

Why are people considering
LED

tubes?


Fluorescent lighting is everywhere. Fluorescent lighting is universal. Look up, and you'll likely find these familiar tubes lining the ceilings of many buildings. Linear fluorescent tubes (LFLs) have largely reached their maximum energy-saving potential, and they also require recycling.

LED lighting is a new alternative. LED lighting is rapidly evolving and providing an alternative to LFLs. Building owners and facility managers are adopting LED lighting for its long life span, energy efficiency, and controllability.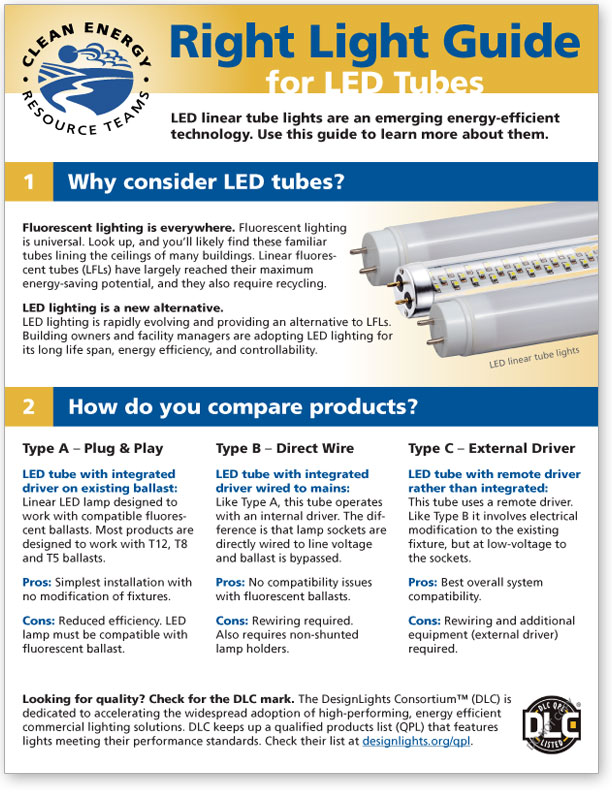 Keeping up with changing technologies
This is a beginner guide. We plan to expand it yet this year to include even more details and considerations to help you understand your options.
Updated March 13, 2017.
---