Almost every time we give a community presentation on solar, somebody asks about how the costs of the technology are changing and whether it's best to wait to "go solar." It's a smart question, and indeed the costs of the physical components of solar projects are being driven down by market forces (though arguably not quick enough to warrant waiting).
The trouble with this question is that it misses the target in seeing what's most important, which is not just the cost of hardware but the final cost of an installed system.
The non-hardware "soft costs" of solar, which include the costs incurred to solar developers (and passed onto system owners or subscribers) for navigating local zoning regulations, pulling permits, and providing financing options to customers, can total as much as 64% of the cost of a residential solar installation, according to the Department of Energy. Rather than asking only about how fast solar technology is changing, we should be asking what our local governments are doing to reduce these non-hardware costs.
For the Great Plains Institute (GPI) and the Clean Energy Resource Teams (CERTs), our aim is not only to get people asking that question but to help local governments respond to it.
Enter SolSmart, a national program run by The Solar Foundation and funded by the Department of Energy that both assists and certifies communities as having removed significant barriers that push up the price of solar installations.

Support and recognition for community efforts to become solar ready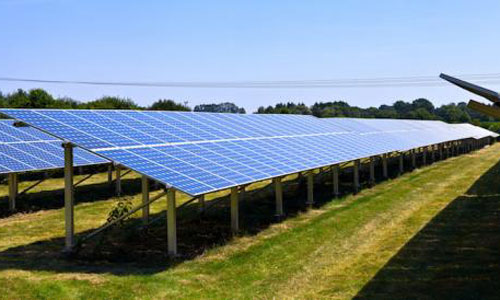 Much like Minnesota GreenStep Cities, SolSmart awards local governments different levels of designation for completion of solar-ready practices. Completion of more rigorous actions allows participants to advance from Bronze designation, through Silver, and eventually towards Gold.
This designation communicates that a community is "open for solar business" and demonstrates a commitment to economic opportunity for residents and businesses alike. GPI previously worked with both Minneapolis and St. Paul to achieve the SolSmart designation. Both cities have now been awarded designation at the Gold level.
In May 2017, GPI and CERTs received funding from SolSmart to begin working with a group of eight communities in Greater Minnesota, plus two in Iowa, to assist them with reducing solar soft costs and achieving SolSmart designation by the end of October 2017. The eight Minnesota communities participating in this project are Stearns County, Pine City, Chisago County, City of Hutchinson, City of Austin, City of St. Francis, City of Grand Rapids, City of Rochester, and the two Iowa communities are Linn County (which has already achieved SolSmart Silver) and Cedar Rapids. Our approach is not only to assist these communities 1-on-1 but to convene them into a cohort where they can learn from outside experts and from one another.
We take this approach because, in our view, the people who are taking action from within local governments really are the experts in facilitating change.

Prescribed actions can make it easier to become 'solar-ready'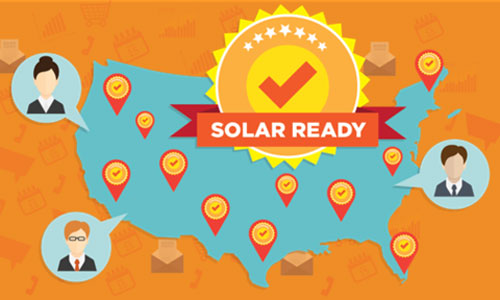 To streamline the process for this cohort of local governments, we've constructed a "fast track" to Bronze designation with a prescribed course of actions that align with our Principles of Solar-Readiness. This fast track includes the following actions:
Adopting a solar permitting process aligned with national best practices
Providing training to permitting staff who are charged with implementing that process
Posting that permit process online, so that installers know exactly what to expect when seeking a permit for installation.
Reviewing zoning regulations to identify policies that unintentionally or unnecessarily inhibit solar development
Expressly allowing solar installations that meet a minimum list of requirements in all major zones
Creating an online landing page for community members to access educational resources on solar
While we're eager to help local governments design their own unique pathways to becoming solar-ready (and in SolSmart there are over 80 actions that can be completed to earn points), our experience has been that it's easier to take action with an existing structure rather than a blank slate. By completing the actions listed above, each of these local governments will be doing their part to reduce the costs of solar for members of their community.
Is your community doing its part to reduce the costs of solar? Click here to view local governments that have already achieved SolSmart designation. Or, click here to learn more about the application process and benefits of SolSmart.
---
About the Local Government Energy Action Series:
This effort tells the stories of Minnesota municipalities, counties, and schools and the tangible results of their energy-saving efforts to inspire others to take their own actions.