The Minnesota Women in Energy series highlights influential women who are part of our state's energy efficiency and renewable energy industries. CERTs is highlighting these leaders during the month of March in 2017, which is Women's History Month.
As part of the series we interviewed Aimee Witteman, Midwest Climate and Energy Program Director at the McKnight Foundation, to learn more about her work, what inspires her, and how other women can get involved in the industry. Read on to learn more!
---
Can you tell us a little bit about what you do in the energy world in Minnesota?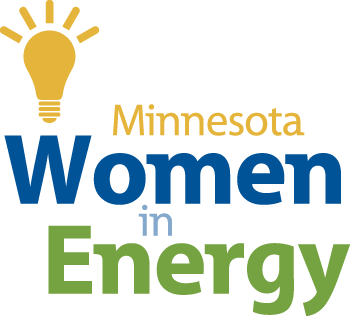 I lead the McKnight Foundation's Midwest Climate & Energy grantmaking program. The program makes $15 million in grants every year that are aimed at enabling communities, businesses, and individuals to use efficient, reliable clean energy technologies that can create greater economic and community prosperity. Because McKnight is a place-based Foundation with deep roots in Minnesota, the geographic focus of the program is the upper Midwest.

How did you get into this work?

I am relatively new to the energy field. While I have always worked in the non-profit sector, until recently most of my career was focused on challenges at the intersection between agriculture, environment, and human health. This included working as a watershed technician on ranches in the Pacific Northwest, on farms in the Midwest, and in Washington, D.C. advocating for federal programs that support a more sustainable farm economy through the Farm Bill, Child Nutrition Act, and other federal policies. Along the way, I held leadership positions within the organizations that I worked for and as a result got first-hand knowledge about organizational development, coalition-building, staff management, and grant-writing.
Seven years ago when my husband and I moved from D.C. back to the Midwest I started working at the McKnight Foundation in their Mississippi River program. Along the way, I was asked to develop the Foundation's first climate and energy grantmaking program. I was very eager to learn about clean energy, a topic that is new to me but fundamentally connected to what I care about most: the health of people and communities. The learning curve has been steep but I love getting to support innovative solutions that promote good-paying jobs, and make it easier for people to save on their energy bills and take advantage of reliable clean energy like solar and wind.

What is a typical day like for you?

Lots of meetings and phone calls! Most of my time is spent meeting with people by phone and in person about existing or prospective projects and associated funding needs. I also meet regularly with representatives from other foundations regionally and nationally as a way to learn from one another and to seek out opportunities to align and collaborate on projects.

What are the best and worst parts of your job?

I consider it a privilege and a real joy to have a bird's eye view of the ecosystem in which we work and test how philanthropy can support a portfolio of different strategies that together can drive us towards our goal of a decarbonized power sector. Given the multiple strategies we need to pursue: testing new utility business models, modernizing the grid and transmission infrastructure, supporting solar, wind, and energy efficiency, as well as supporting leadership from the private sector, local governments, consumers, and rural leaders – I find the work incredibly creative and dynamic!
It can be hard to be several steps away from where the action is. But since I have been both a grantmaker and a grantseeker during my career, I know that funding is essential to getting the work done and I am glad I can be a part of helping organizations be effective.

What about your job inspires you?

The people in the nonprofit organizations that we fund inspire me every day; they are leaders on the ground that are providing technical assistance to people and communities throughout Minnesota and the Midwest, or that advance the policy that shapes the market which has propelled Minnesota forward as a clean energy leader in the country. I'm also inspired by the leadership from our civic and business leaders in Minnesota. From Best Buy to General Mills, we have many global companies headquartered here that recognize the benefits of clean, sustainable energy.
The lines between work and life have always blurred for me and in that sense, my kids are probably my most profound inspiration – I have two young daughters. At McKnight our mission is to "improve the quality of life for present and future generations." I bet I echo most parents when I say that the first thing I think about when I wake up and the last thing I think about when I go to bed is what kind of world my daughters will be living in 30, 40, 50 years from now. It's a privilege to get to work on an issue that seeks to ensure that my daughters' generation and beyond will continue to enjoy Minnesota's clean water and air. I consider it my responsibility as a parent and our collective responsibility as citizens to take action and preserve what makes Minnesota special.

What advice do you have for women who are thinking about working in energy?

It's an incredibly exciting, dynamic sector. Since I am someone who has migrated to this issue relatively recently, I can say there is a tremendous network of women working on this issue in Minnesota from all sectors: nonprofits, utilities, private companies, government. Get connected with others and find ways to collaborate.

About Aimee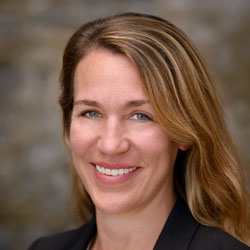 Aimee Witteman
Program Director, Midwest Climate and Energy
McKnight Foundation
Aimee Witteman leads the Midwest Climate & Energy program at The McKnight Foundation focused on fostering and supporting Midwest climate and clean energy leadership. She joined the Foundation as Program Officer for the Mississippi River in 2010 and was promoted to her current position in 2013 after leading the board and senior staff through a grant making strategy and program design process. Outside of philanthropy, Aimee has held leadership positions in several nonprofit organizations guiding public policy advocacy and coalition efforts. For five years she served as grassroots organizer director and executive director for the National Sustainable Agriculture Coalition in Washington D.C., a coalition of more than 100 organizations committed to promoting a healthier, more vibrant food and farming system. Aimee is a graduate of the University of Wisconsin and has a master's of science degree in agriculture science and policy from Tufts University.
Share on Twitter!
MN Women in #Energy: AimeeWitteman</a> <a href="https://twitter.com/McKnightFdn">McKnightFdn https://t.co/tXQPHoPQtn #wmnhist #IWD2017 pic.twitter.com/nsgWtc29li

— CERTs (@MNCERTs) March 1, 2017
For #WomensHistoryMonth mncerts</a> is highlighting 18 women leading MN&#39;s <a href="https://twitter.com/hashtag/CleanEnergy?src=hash">#CleanEnergy</a> industry! <a href="https://t.co/N6dQ6hf8vu">https://t.co/N6dQ6hf8vu</a> <a href="https://twitter.com/hashtag/womensday?src=hash">#womensday</a> <a href="https://twitter.com/hashtag/IWD2017?src=hash">#IWD2017</a> <a href="https://t.co/sfwkGv8MK6">pic.twitter.com/sfwkGv8MK6</a></p>&mdash; CERTs (MNCERTs) March 2, 2017
Share on Facebook
---
The Minnesota Women in Energy series highlights influential women who are part of our state's energy efficiency and renewable energy industries during Women's History Month.