The Minnesota Women in Energy series highlights influential women who are part of our state's energy efficiency and renewable energy industries. CERTs is highlighting these leaders during the month of March in 2016, which is Women's History Month.
As part of the series we interviewed Amanda Bilek, Government Affairs and Communications Director at Great Plains Institute, to learn more about her work, what inspires her, and how other women can get involved in the industry. Read on to learn more!
---
Can you tell us a little bit about what you do in the energy world in Minnesota?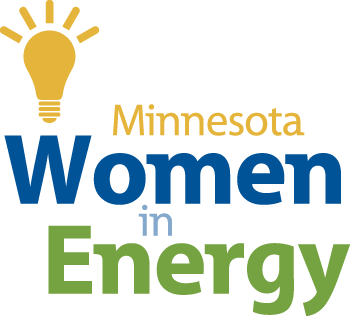 I just took on a new role here at GPI adding Communications to my work as our state government affairs lead. This means is that I work with several different members of our program staff on individual projects, helping to develop and implement stakeholder policy recommendations needed to advance clean energy technology. In the past, I have focused on biomass-related policy initiatives. In the 2015 legislative session, the Bioeconomy Coalition, which GPI facilities, passed a new financing program that will help to enable the commercial deployment of advanced biofuels, bio-based chemicals and biomass thermal energy. I have done the government affairs piece for a couple of years and in my new role I will be directing our communication activities, in addition to state government affairs. I will be looking at the Great Plains Institute brand and sub-branded initiatives to ensure consistency in the way that we are communicating about our work.

How did you get into this work?

I grew up on a farm in central Minnesota—a small, diversified crop and livestock farm. I have always really been interested in working in areas that I am passionate about and always knew that I would do something professionally that would make me feel like the work I was doing was making the world a better place. I interned at the Minnesota Project when I was in college. The organization worked on rural economic development strategies with an environmental focus. They had three program areas: agriculture, clean energy, and local food. Given that I grew up on a farm, I was very interested in working on agriculture policy. Minnesota Project was doing work on the federal Farm Bill conservation programs. They were looking at how those federal programs would be implemented on the ground in local areas.
After the internship, I was hired to work for the Minnesota Project full-time as a program coordinator in their agriculture program and doing a little bit of work on their clean energy program. After I was there for about a year and a half, I became very interested in the intersection between agriculture and clean energy technology. I wanted to explore the opportunities for individual farmers or rural communities to implement clean energy technology that would provide a new, diversified source of income and could help build some different industries in greater Minnesota communities. In my career I have always been interested in exploring clean energy technologies as a way to provide new economic opportunities for Minnesotans.

What is a typical day like for you?

I spend time responding to email and attending meetings with partners and stakeholders. I work on building relationships with either our project, government, and community stakeholders. The relationships we've developed are essential for reaching consensus on much-needed energy policy and deploying new energy technology. Partnerships are an essential element of our work at GPI. In addition to meetings and partner work I also focus on a few specific projects—pulling together handouts and other resources and tools needed to advance the efforts.

What are the best and worst parts of your job?

The best? I learn something new almost every day, or I learn about a way to look at an issue in a different way that I hadn't been looking at it before. So much innovation is happening right now in the energy sector. That is so exciting and great to see. The worst? There is so much to do and it is hard to get everything done. Trying to pick the things that you can be most effective at and really putting your emphasis on those things. Maximizing your impact. There has to be some tradeoffs. Deciding which things you need to let go of is the hardest!

What about your job inspires you?

The people that I work with inspire me every day. Not only full-time colleagues but also the different partner organizations and stakeholders that are part of these different processes that we lead at GPI. It inspires me to see how many committed groups and individuals there are working in the clean energy space. It also inspires me to see that we are moving toward an energy system that is more economically and sustainable over time and also serves the best interest of individuals that are not working directly in this space.

What advice do you have for women who are thinking about working in energy?

I think it is important for women to get involved in working in the energy sector. I would strongly encourage any woman who has interest or capabilities in the STEM areas—science, technology, engineering, and math—to get involved in the energy sector, because it is a growing and dynamic area. Energy touches everyone's life in one way or another. For a long-term career move, working in this space means there will always been dynamic trends and changes that are happening that will keep the work exciting and also really challenging (which is good).

Bio Box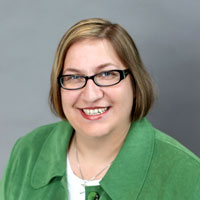 Amanda Bilek
Government Affairs and Communications Director
Great Plains Institute
Amanda Bilek joined the Great Plains Institute (GPI) in 2008 and is currently the Government Affairs and Communications Director. She works with GPI staff to develop, direct, and implement state government affairs for GPI projects that have a state policy or regulatory component, and also directs GPI's communications strategy and operation. Amanda's previous work at GPI focused on biogas, alternative fuels, and industrial energy efficiency.
Amanda has provided staffing assistance to advisory groups of the Midwestern Governors Association (MGA) Energy and Jobs Initiatives including Industrial Energy Productivity, Advanced Transportation Fuels, Low Carbon Fuel Policy and Bioeconomy and Transportation. In 2011, Amanda was appointed by Governor Mark Dayton to serve on Minnesota's Next Generation Energy Board. In 2012 she completed a McCloy Fellowship in Environmental Policy from the American Council on Germany examining the success of the German biogas industry.
Prior to joining GPI, Bilek worked for six years with the Minnesota Project in the clean energy program. Her work focused on state and federal clean energy policy development and collaborative research initiatives of anaerobic digestion technologies and agriculture based energy systems. Bilek graduated from the University of St. Thomas in 2001 with degrees in political science and environmental studies. Amanda grew up on a crop and livestock farm in Central Minnesota and currently lives in the Twin Cities.
Share on Twitter!
For #wmnhist #IWD2016 mncerts</a> is highlighting 18 women leading MN&#39;s <a href="https://twitter.com/hashtag/CleanEnergy?src=hash">#CleanEnergy</a> industry! <a href="https://t.co/N6dQ6gXx6U">https://t.co/N6dQ6gXx6U</a> <a href="https://t.co/q0ZWy51Iym">pic.twitter.com/q0ZWy51Iym</a></p>&mdash; CERTs (MNCERTs) March 1, 2016
About the Author: Kathleen McGee is a freelance writer and content strategist for environmental organizations. She can be reached at

[email protected]
---
The Minnesota Women in Energy series highlights influential women who are part of our state's energy efficiency and renewable energy industries during Women's History Month.