The Minnesota Women in Energy series highlights influential women who are part of our state's energy efficiency and renewable energy industries. CERTs is highlighting these leaders during the month of March in 2016, which is Women's History Month.
As part of the series we interviewed Andrea Lauer, Mayor of the City of Royalton, to learn more about her work, what inspires her, and how other women can get involved in the industry. Read on to learn more!
---
Can you tell us a little bit about what you do in the energy world in Minnesota?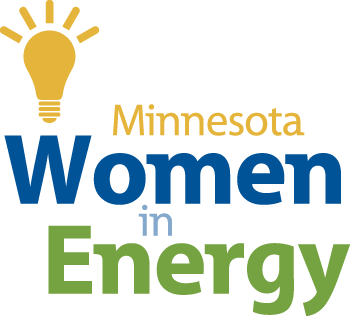 The energy world in Minnesota is an exciting place and I'm privileged to participate. Currently I serve on the Clean Energy Resource Teams (CERTs) steering committee for their Central region and I helped plan the last CERTs conference. In 2014 we hosted a CERTs gathering in Royalton that was very well attended and highlighted work done by our Youth Energy Summit (YES!) students and a local farmer that has both solar and wind power on his farm. Because of some of the work we've done in Royalton, I get questions from other cities and publications.
Most recently the story of Royalton's involvement in renewable and energy efficiency projects was featured in the Initiative Foundation's Q Magazine. Last year our electric utility, Minnesota Power, asked if Royalton wanted to participate in a pilot project called the Community Energy Challenge—and of course Royalton agreed! It gave us a chance to partner with the Royalton School District and earn money for both the City and our school as part of the program. The program also offered a chance to highlight the work of the high school Youth Energy Summit (YES!) students and work with them on our first annual Green Fair.

How did you get into this work?

My first term as Mayor began when the economy tanked and the housing bubble burst! Our council was faced with cutting the budget and trying to find innovative ways to stretch city dollars. At the same time there was a lot of information about renewable energy and energy efficiency. CERTs, Region Five Development Commission, the Initiative Foundation, Central Lakes College, Rural Renewable Energy Alliance (RREAL) and others provided a number of gatherings to help us learn more about energy efficiency. As I learned more, I looked for ways to put that knowledge to use in Royalton. These meetings were a wonderful way to begin networking with people who were very smart and could help our city. I asked a lot of questions and continue to look to many of these organizations as new energy projects are available.

What is a typical day like for you?

Unless I have a meeting outside the city, I'm at City Hall at 9:30 am and sometimes stay into the afternoon. Most days I come home around noon and work from home the rest of the afternoon. I retired about 10 years ago so I have time that other mayors may not have to look at new opportunities. There are a couple of energy-related projects that we have going now and I am trying to keep the projects going. I represent the cities of Morrison County on the Region Five Development Commission and serve as a champion on the Resilient Region Plan. We host the monthly meetings of the cities in Morrison County and have had speakers from CERTs and Minnesota Power's renewable energy program to help other cities know what's happening in the energy world.

What are the best and worst parts of your job?

The best part of my job (which really isn't a job, just public service) is the people. I get to serve the people of Royalton and get to know people from all over the state who help me learn. The worst part is sometimes the constraints of city government make it harder to get projects done in a timely manner.

What about your job inspires you?

What inspires me is the energy efficiency work that is being done all over the state! It gives me ideas of how we can do more in our community. I get to meet a lot of people in my position and I learn from all of them.

What advice do you have for women who are thinking about working in energy?

Go to conferences or meetings where people are talking about energy projects and ask questions. The CERTs Conference is an excellent place to learn and network with educators and businesses that work in the energy field. One thing I do when I learn of a new application or project is to call or email the person and ask questions. It gives me a chance to congratulate them on the new idea, and to find out how the project came about and what lessons they learned along the way. I also think it's important for leaders (men and women) to reach out to youth to encourage them to work in clean energy fields.

Bio Box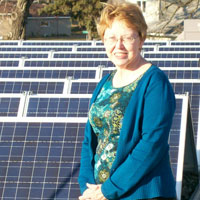 Andrea Lauer
Mayor
City of Royalton
Andrea Lauer has served as the Mayor of the City of Royalton for nine years. She is also very involved with other groups: She has been on the Region Five Regional Development Commission for six years, on the Central CERT steering committee for two years, and recently joined the Morrison County Comprehensive Plan committee.
Share on Twitter!
For #wmnhist #IWD2016 mncerts</a> is highlighting 18 women leading MN&#39;s <a href="https://twitter.com/hashtag/CleanEnergy?src=hash">#CleanEnergy</a> industry! <a href="https://t.co/N6dQ6gXx6U">https://t.co/N6dQ6gXx6U</a> <a href="https://t.co/q0ZWy51Iym">pic.twitter.com/q0ZWy51Iym</a></p>&mdash; CERTs (MNCERTs) March 1, 2016
About the Author: Kathleen McGee is a freelance writer and content strategist for environmental organizations. She can be reached at

[email protected]
---
The Minnesota Women in Energy series highlights influential women who are part of our state's energy efficiency and renewable energy industries during Women's History Month.