The Minnesota Women in Energy series highlights influential women who are part of our state's energy efficiency and renewable energy industries. CERTs is highlighting these leaders during the month of March in 2016, which is Women's History Month.
As part of the series we interviewed Anna Dirkswager, Biomass and Renewable Energy Coordinator with the Minnesota Department of Natural Resources, to learn more about her work, what inspires her, and how other women can get involved in the industry. Read on to learn more!
---
Can you tell us a little bit about what you do in the energy world in Minnesota?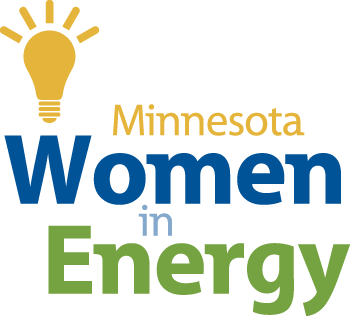 My work focuses on helping the state of Minnesota use its forested resources in a sustainable but inclusive manner to support our renewable energy needs and goals. To that end, I am the manager of the Minnesota Statewide Wood Energy Team and I also work on a variety of legislative and policy issues related to renewable energy and our developing clean energy economy.

How did you get into this work?

I've always been passionate about our environment, renewable energy, and policies that impact the intersection of those two areas. Even as a child, I used to write President Bush (the first one) and then Clinton almost monthly regarding the alarming rates of rainforest deforestation; I have numerous signed smiling photos of Bush and Clinton to prove it! I have a bad habit of sorting my neighbor's recycling. I've always known that I would need to work in an area where I felt I was making a difference in our natural world.
I did my undergraduate work in the field of environmental biology and then took some time off after graduation to work at 3M in a biochemical lab that was doing some work related to the commercialization of cellulosic ethanol. Following 3M, I earned my Master's degree at the U of M in the Natural Resource Science Management program. I started off interviewing farmers about the proposed RIM (Reinvest in MN) CE (Clean Energy) program and eventually ended up interviewing every logger in the state of Minnesota who was harvesting biomass to understand constraints and opportunities from the loggers' perspective. Near the end of my research, a job opened up at DNR and the rest is history.

What is a typical day like for you?

I start with a very strong coffee and then spend part of my morning catching up on state and national news regarding developing energy policies and clean energy businesses. The rest of my day might be spent working with stakeholders and partners on various renewable energy initiatives that have the potential to impact or use our forest resources. I might be working with potential companies that are looking to locate to Minnesota and need information regarding the availability of forest resources for a sustainable supply chain. I might be engaged with our current forest products industry on issues that help them remain globally competitive. I might be reading through lengthy federal policies (such as the Clean Power Plan) published in the federal register and looking for areas of impact or I might be working with my colleagues on the Minnesota Statewide Wood Energy Team looking for opportunities to assist facilities with installation of high efficiency wood energy systems. It's quite the mix!

What are the best and worst parts of your job?

I think it's critically important that we increasingly learn to compromise and find ways that allow wins on both ends of an issue. Strong environmental ideals are great; as are strong business-friendly tactics. They don't have to be mutually exclusive and almost always there's a compromise that's more achievable and realistic than a strong one-sided win. I guess maybe that's why I love my job. I'm afforded the opportunity to see both sides of an issue and try to find the solution that is somewhere in the middle. The worst part of my job is taking criticism from folks who may not have the best or nicest thoughts about state government and its employees (and paying for parking).

What about your job inspires you?

The opportunity to interact with some truly intelligent people. They inspire me to continually learn and challenge myself and to listen before speaking.

What's next for you in your career?

Beginning March 7, 2016 I will begin a new job with Clean Energy Economy Minnesota. While the job will not be specifically focused on the woody renewables sector, it will be an opportunity to continue to advance comprehensive renewable energy policy, and wood certainly fits into that larger picture.

What advice do you have for women who are thinking about working in energy?

Learn to communicate to a variety of audiences and to find compromise in grey areas. Learn to back up your opinions with data and use that data as a means to tell a story.

Bio Box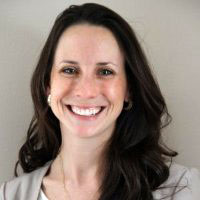 Anna Dirkswager
Biomass and Renewable Energy Coordinator
Minnesota Department of Natural Resources
Anna Dirkswager is the Biomass and Renewable Energy Coordinator for the Minnesota Department of Natural Resources. Anna is responsible for developing and managing successful biomass programs and policies within both the Division of Forestry and at the department level. Anna focuses her work efforts around three main areas: [1] renewable energy policy, [2] resource supply and assessment, and [3] outreach to communities, entrepreneurs, and related stakeholder groups.
Share on Twitter!
For #wmnhist #IWD2016 mncerts</a> is highlighting 18 women leading MN&#39;s <a href="https://twitter.com/hashtag/CleanEnergy?src=hash">#CleanEnergy</a> industry! <a href="https://t.co/N6dQ6gXx6U">https://t.co/N6dQ6gXx6U</a> <a href="https://t.co/q0ZWy51Iym">pic.twitter.com/q0ZWy51Iym</a></p>&mdash; CERTs (MNCERTs) March 1, 2016
About the Author: Kathleen McGee is a freelance writer and content strategist for environmental organizations. She can be reached at

[email protected]
---
The Minnesota Women in Energy series highlights influential women who are part of our state's energy efficiency and renewable energy industries during Women's History Month.