The Minnesota Women in Energy series highlights influential women who are part of our state's energy efficiency and renewable energy industries. CERTs is highlighting these leaders during the month of March in 2018, which is Women's History Month, culminating in a reception at the 2018 CERTs Conference in St. Cloud on March 28th.
As part of the series we interviewed Anne Hunt, Former Environmental Policy Director for City of Saint Paul Mayor Chris Coleman, to learn more about her work, what inspires her, and how other women can get involved in the industry. Read on to learn more!
---
Can you tell us a little bit about what you do in the energy world in Minnesota?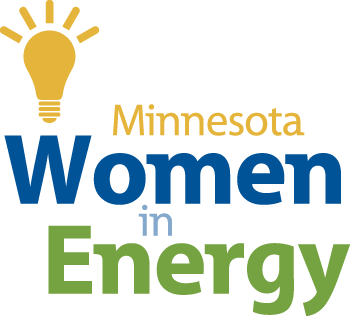 I was honored twelve years ago to be appointed by Mayor Chris Coleman to serve as the City of Saint Paul's first sustainability director. Within this role, I led the City's efforts to combat climate change. Together with the Saint Paul City Council, city, state, and federal agencies, numerous civic and nonprofit organizations, utilities, labor organization, businesses and community members, we changed our community's attitude toward and relationship with the environment and implemented numerous innovative programs and policies. We made Saint Paul a leader in reducing greenhouse gas emissions and being more resilient in the face of climate change by advancing energy-efficiency and conservation in municipal facilities, commercial buildings, and residential homes; adopting sustainable building policies for new construction; adding to the clean and renewable energy supply; and expanding transportation options such as electric vehicles, car and bicycle sharing, and light rail.

How did you get into this work?

As a student at the University of Minnesota, I was active in the Minnesota Public Interest Research Group's (MPIRG) energy task force and served on the board of directors. During that time, MPIRG intervened in numerous Northern States Power (NSP) rate cases and proceedings before the Minnesota Public Utilities Commission. MPRIG was party to the historic Sherco 3 stipulated agreement that required that NSP work toward a "future least-cost energy strategy that would require a mix of electric generation, conservation, load management and alternative energy." (MN Historical Society)
My involvement with MPIRG affirmed for me the Margaret Mead quote, "never doubt that a small group of thoughtful, committed citizens can change the world; indeed, it's the only thing that ever has" and had a lasting impact on how I approached my work.

What is a typical day like for you?

Nothing is typical when you work in a fast-paced office for an elected official. I was the Mayor's point person on any issues related to the environment. I primarily worked on energy and climate change and lead efforts to reduce energy in City facilities businesses and residential homes; install solar photovoltaic and solar thermal projects; develop a green building policy and sustainable development at the Ford site; and advance electric cars. I also worked issues related to the Mississippi River, bike plan, invasive carp, pollinators, connecting children to the outdoors and numerous other subjects. And then there were the days when it was "all hands on deck" for whatever needed attention.

What are the best and worst parts of your job?

The best part about my position in Mayor Coleman's administration was the opportunity to collaborate with numerous people on a variety of projects. With U.S. Department of Energy (DOE), MN Department of Commerce, City of Minneapolis, District Energy St. Paul and Xcel Energy, we secured a DOE Solar America Cities grant to advance solar in our communities and throughout the State of Minnesota. With federal stimulus funds, we installed solar photovoltaic on municipal facilities, solar powered electric vehicle charging stations and the Midwest's largest solar thermal (integrated into District Energy St. Paul's system) on the Saint Paul RiverCenter.
I loved working with the University of Minnesota's Center for Sustainable Building Research, Center for Energy and Environment, Fresh Energy, MN Department of Commerce, Xcel Energy, District Energy St. Paul, DOE and Ford to draft a net zero energy and sustainable development plan for the former 136 acre Ford Motor site in Saint Paul.
Our changing planet, and the urgency in which we must address this crisis, keeps me up at night.

What about your job inspires you?

I was appointed at a time when neither the state nor the federal government were adequately addressing the threat of climate change. Mayor Coleman believed, as I do, that many of the our most urgent problems can be best addressed at the local level.
Every day I was inspired by those individuals, nonprofits, businesses, and organizations that shared their expertise and resources to help protect and enhance our community's air, water and natural resources. I continue to believe that a small group of people, working together, can change the world.

What advice do you have for women who are thinking about working in energy?

This is an exciting time where every day you can make a difference and work with smart, talented, creative, and driven women.

About Anne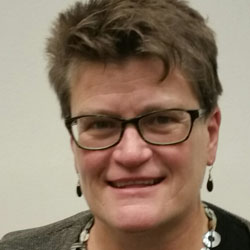 Anne Hunt
Former Environmental Policy Director
Saint Paul Mayor Chris Coleman
From January 2006 to January 2018, Anne Hunt served in a new position, created by Saint Paul Mayor Chris Coleman, as Sustainability Director. Anne has more than 25 years of experience in public and non-profit management and community organizing. Her work for the city focused on policies and programs that: encouraged energy-efficiency and conservation; developed clean and renewable energy technologies and alternative transportation options to reduce carbon dioxide emissions; promoted resource conservation through recycling and waste reduction; improved water quality; and strengthened habitat for wildlife in a built environment.
For 13 years, Anne was the executive director of a non-profit coalition of community-based organizations providing innovative environmental programs and services for Saint Paul area residents. Prior to joining Mayor Chris Coleman's staff, Anne coordinated public policy initiatives for the Minnesota Environmental Partnership, a coalition of 90 environmental and conservation organizations. Anne received ICLEI's 2010 Sustainability Leadership Award for Local Government Staff.
Join us in celebrating Anne and other leaders at the 2018
CERT

s Conference!


Join hundreds of Minnesotans exploring their clean energy options March 28-29 at the 2018 Clean Energy Resource Teams (CERTs) Conference! The first day ends with a reception honoring women leading Minnesota's clean energy industry and featuring dinner-worthy appetizers, drinks, more networking, and games. Learn more and register >>
---
Share on Twitter
MN Women in #Energy: Read our interview with Anne Hunt cityofsaintpaul</a> <a href="https://twitter.com/mayorcoleman?ref_src=twsrc%5Etfw">mayorcoleman https://t.co/hQzcGY0sqN #WomensHistoryMonth #IWD2018 pic.twitter.com/2JBXXC8EET

— CERTs (@MNCERTs) March 8, 2018
For #WomensHistoryMonth MNCERTs</a> is highlighting 22 women leading MN&#39;s <a href="https://twitter.com/hashtag/CleanEnergy?src=hash&amp;ref_src=twsrc%5Etfw">#CleanEnergy</a> industry! <a href="https://t.co/N6dQ6hf8vu">https://t.co/N6dQ6hf8vu</a> <a href="https://twitter.com/hashtag/womensday?src=hash&amp;ref_src=twsrc%5Etfw">#womensday</a> <a href="https://twitter.com/hashtag/IWD2018?src=hash&amp;ref_src=twsrc%5Etfw">#IWD2018</a> <a href="https://t.co/aknVGb3jzw">pic.twitter.com/aknVGb3jzw</a></p>&mdash; CERTs (MNCERTs) March 1, 2018
Share on Facebook
The Minnesota Women in Energy series highlights influential women who are part of our state's energy efficiency and renewable energy industries during Women's History Month.

Suggest someone or See past years

All 2018 Interviews