The Minnesota Women in Energy series highlights influential women who are part of our state's energy efficiency and renewable energy industries. CERTs is highlighting these leaders during the month of March in 2018, which is Women's History Month, culminating in a reception at the 2018 CERTs Conference in St. Cloud on March 28th.
As part of the series we interviewed Beth Soholt, Executive Director with Wind on the Wires, to learn more about her work, what inspires her, and how other women can get involved in the industry. Read on to learn more!
---
Can you tell us a little bit about what you do in the energy world in Minnesota?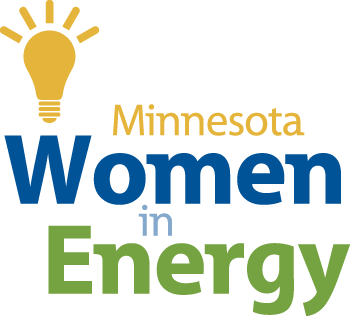 Wind on the Wires (WOW) works across 9 states including Minnesota. In Minnesota, WOW actively creates a welcoming and robust marketplace for renewable projects. We "set the table" by working with utilities, legislators, Public Utilities Commission, NGO colleague organizations, philanthropy partners and others on renewable energy policy and implementation. WOW has direct access to the wind, solar, storage, and transmission industries through the relationships we've built over the years. Often recognized as a wind and transmission organization, WOW has broadened its work over the past several years. I'm proud that WOW has a reputation of being an organization that gets things done.

How did you get into this work?

I was fortunate to work for Mid-Continent Area Power Pool (MAPP) for 5½ years. MAPP was the precursor organization to the MidContinent Independent System Operator (electric grid operator in 15 states plus the Province of Manitoba). At MAPP I worked with the Environmental and Operating Committees, communications and public relations staff, and the System Operator Training Work Group. I did a lot of writing about what the MAPP committees and staff were working on and some of my fondest memories are the in-depth conversations I had with engineers about technical issues and electric system operations. After MAPP I attended Hamline Law School (now Mitchell Hamline School of Law), and during law school worked at a small, boutique firm in St. Paul doing energy and regulatory work, among other things. I was working in the Minnesota Senate for Senator Dick Cohen when the WOW project materialized. My background was attractive to the Isaak Walton League when they launched WOW to work on renewable integration and transmission issues. After being incubated at the League, WOW became its own 501©(3). I've been thrilled to serve as WOW's executive director for 16 years.

What is a typical day like for you?

There's not really such a thing! But major areas of focus during a day could include working on strategic direction for the organization, managing budgets, connecting with our members on a specific issue, conference calls and meetings with staff, speaking engagements, planning WOW board or quarterly member meetings, and positioning the organization to capture future opportunities. It's always juggling immediate day-to-day priorities and deadlines with more strategic priorities and initiatives. I also spend a lot of time talking with our members, philanthropy and other strategic partners about our work and "connecting the dots" for them. Finally, I try to make time each day to read about the changes that are happening in the energy industry and think about the impact it will have on our organization's work and mission.

What are the best and worst parts of your job?

I truly love the subject matter—renewable energy and energy policy, technical issues, energy markets—but the best part of my job is the people. That sounds like a cliché, but I wouldn't have survived at WOW for 16 years without liking my colleagues! They are interesting, dynamic, smart, caring people who work hard and are committed to providing value and changing the energy world for the better. Right now I'd say the most challenging aspect of my job is the rapid pace of change in the electric industry, but depending on the day, that can be energizing too!

What about your job inspires you?

All the smart people I work with and the subject matter. I'm always stretching myself to understand how to fit pieces together, stay curious, handle a big volume of work day-to-day, inspire and coach my co-workers and learn from others. All of those things inspire me.

What advice do you have for women who are thinking about working in energy?

Ask someone you admire and trust to be your mentor. You could start by asking for a touch base coffee and work up to making the ask. I find folks are usually willing to help but you have to take the first step and ask! Also, pick one or two educational conferences each year to connect with new people working on the topics you're interested in.

About Beth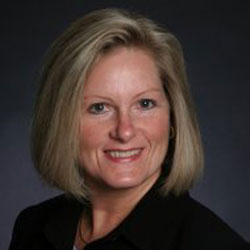 Beth Soholt
Executive Director
Wind on the Wires
Beth Soholt is the Executive Director of the non-profit organization Wind on the Wires (WOW). Launched in 2001, WOW members include non-profit environmental organizations, tribal representatives, wind developers, wind turbine manufacturers, and businesses that provide goods and services to the wind industry. WOW's mission is to overcome the barriers to bringing wind power to market. The WOW footprint covers 9 states that stretch from the Dakotas to Indiana. WOW is a key regional partner of the American Wind Energy Association (AWEA) and the groups work closely together to advance wind power development and transmission issues in the Midwest.
Ms. Soholt brings more than 15 years experience working with the electric industry in various capacities. At WOW she directs work in the areas of technical/transmission planning, state regulatory proceedings, legislative education and outreach. Ms. Soholt holds a seat on the Midwest Independent System Operator (MISO) Advisory Committee representing the Environmental Sector. She was also selected as one of three NGO representatives on the Stakeholder Steering Committee of the Eastern Interconnection Planning Collaborative. Ms. Soholt holds a law degree from Hamline University Law School, St. Paul, Minnesota and a Bachelor of Arts degree from Luther College, Decorah, Iowa.
Join us in celebrating Beth and other leaders at the 2018
CERT

s Conference!


Join hundreds of Minnesotans exploring their clean energy options March 28-29 at the 2018 Clean Energy Resource Teams (CERTs) Conference! The first day ends with a reception honoring women leading Minnesota's clean energy industry and featuring dinner-worthy appetizers, drinks, more networking, and games. Learn more and register >>
---
Share on Twitter
MN Women in #Energy: Read our interview with Beth Soholt (bhsoholt</a>) <a href="https://twitter.com/WindOnTheWires?ref_src=twsrc%5Etfw">windonthewires https://t.co/uO2jD1TZpj #WomensHistoryMonth #IWD2018 pic.twitter.com/EylbmxteOZ

— CERTs (@MNCERTs) March 8, 2018
For #WomensHistoryMonth MNCERTs</a> is highlighting 22 women leading MN&#39;s <a href="https://twitter.com/hashtag/CleanEnergy?src=hash&amp;ref_src=twsrc%5Etfw">#CleanEnergy</a> industry! <a href="https://t.co/N6dQ6hf8vu">https://t.co/N6dQ6hf8vu</a> <a href="https://twitter.com/hashtag/womensday?src=hash&amp;ref_src=twsrc%5Etfw">#womensday</a> <a href="https://twitter.com/hashtag/IWD2018?src=hash&amp;ref_src=twsrc%5Etfw">#IWD2018</a> <a href="https://t.co/aknVGb3jzw">pic.twitter.com/aknVGb3jzw</a></p>&mdash; CERTs (MNCERTs) March 1, 2018
Share on Facebook
The Minnesota Women in Energy series highlights influential women who are part of our state's energy efficiency and renewable energy industries during Women's History Month.

Suggest someone or See past years

All 2018 Interviews