The Minnesota Women in Energy series highlights influential women who are part of our state's energy efficiency and renewable energy industries. CERTs is highlighting these leaders during the month of March in 2016, which is Women's History Month.
As part of the series we interviewed Betsy Engelking, Vice President of Policy and Strategy at Geronimo Energy, to learn more about her work, what inspires her, and how other women can get involved in the industry. Read on to learn more!
---
Can you tell us a little bit about what you do in the energy world in Minnesota?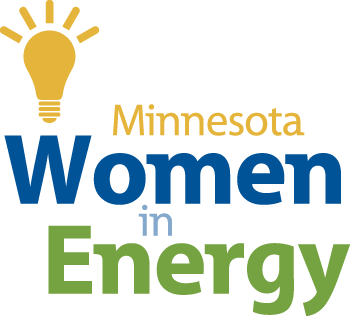 Over the past 28 years, I've been very involved in the development and growth of clean energy policy and projects in the Upper Midwest. As an analyst at the Minnesota PUC, I worked on the initial resource planning rules, the first wind energy mandates, and utility incentives for energy conservation. From there I moved to Great River Energy and helped negotiate the power purchase agreement (PPA) for the 100 MW Trimont Wind Project, the first community-based wind development in Minnesota. As Resource Planning Director for Xcel Energy, I helped the company select and contract for over 1,000 MW of wind energy both as PPAs and Xcel-owned projects. In 2012 I joined Geronimo Energy, a wind and solar energy developer based in Edina, MN, leading the development of our wind and solar projects from farmland to fully permitted, construction-ready projects. Currently, I work on strategic and policy issues for Geronimo. My roles range from interfacing with legislators and regulators on important issues in the energy industry to working with our commercial group to prepare project proposals and negotiate PPAs and other contracts for our projects. I'm an active member of Minnesota's E21 process (to create policies and regulations for the utility of the 2020 and beyond) and a member of both the national and local chapters of Women of Wind Energy (WOWE).

How did you get into this work?

I joined the staff of the Minnesota PUC shortly after receiving my MBA in finance from the Carlson School of Management at the University of Minnesota. I was originally hired to work on utility rate of return issues in rate cases, but as those became less frequent my attention was turned to the new and growing area of clean energy: energy conservation, long-term utility planning, and renewable energy. I was excited about the opportunity to create new policies and practices related to creating a clean, sustainable energy market and was privileged to work with inspiring and visionary women such as Senators Janet Johnson and Ellen Anderson to establish the strong Minnesota preference for clean energy. As the clean energy movement has gained momentum, I've been swept along with it and have been able to work on sustainable energy policies throughout my career.

What is a typical day like for you?

The best thing about working in energy is that there aren't a lot of "typical" days. There are always new issues and challenges to tackle. In any given day I might be meeting with colleagues to create a new wind or solar project, writing comments for the PUC, preparing abstracts and presentations for speaking engagements, traveling to meet with utility executives on potential power purchases, or meeting with legislators to discuss policy and practical implications of proposed legislation. Lately, a lot of my attention has been focused on the EPA's Clean Power Plan and how it will impact the market for renewables in the US. My work is varied and interesting, and I'm always learning.

What are the best and worst parts of your job?

The best parts of my job are the contributions I make to Geronimo's many successful projects. I've seen a lot of wind projects over the past two decades, but I'd never experienced the feeling I had when I saw the towers going up on the first project I had a role in completing. It's exciting to be creating assets that contribute to the goal of a clean and sustainable energy system. I won't say there's a "worst part" of my job, but one of the toughest challenges is overcoming "road blocks" that stand in the way of a successful project: an unhappy landowner, a difficult permit condition, or the presence of threatened or endangered species in our proposed project area. Most of these challenges can be overcome with patience, hard work, and collaboration, but they can be frustrating to deal with in the middle of a project with fairly strict timelines.

What about your job inspires you?

I enjoy both the business and environmental aspects of my job. While I help implement cleaner energy options for our future as a country, I am also helping Geronimo grow and succeed, providing good quality jobs in Minnesota and other states and working with a team of some of the brightest, most creative, and most dedicated people in the industry. Geronimo has been a leader in renewable energy innovation, including our demonstration to the Minnesota PUC that a large-scale distributed solar project can be cost-effective compared to natural gas alternatives.

What advice do you have for women who are thinking about working in energy?

There are so many opportunities in this industry, from project development to engineering to operating and maintaining projects. The energy industry offers good pay and has roles for people of all skills at any level. Energy is such an important input into our economy, and the creation and delivery of electricity is undergoing rapid change. I mentor a number of women in the industry and I encourage all women seeking challenging and fulfilling work to consider a career in energy.

Bio Box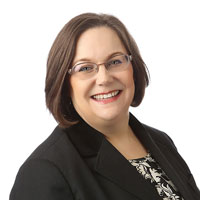 Betsy Engelking
Vice President of Policy and Strategy
Geronimo Energy
Betsy Engelking joined Geronimo Energy as Vice President in January 2012 and currently leads the company's policy efforts. Betsy developed the regulatory strategy for the Aurora Project and provided expert testimony in the PUC process. She also collaborated with a number of legislators and advocates to achieve passage of the 2013 Minnesota Solar Energy legislation. Previously, Betsy was Director of Resource Planning for Xcel Energy, where she developed and implemented long-range power supply plans, including compliance with Xcel's wide-ranging renewable energy requirements. She has also held positions with Great River Energy and the Minnesota Public Utilities Commission.
With more than 25 years of experience in the energy industry, Betsy's expertise in energy policy, renewable energy, resource planning, utility rates and regulation, and energy markets are invaluable to Geronimo. Since the beginning of her career, Betsy has worked both regionally and nationally to promote the advancement of wind energy and other renewables through participation with the National Association of Regulatory Utility Commissioners (NARUC), the National Wind Coordinating Committee (NWCC), the Great Plains Institute's Power the Plains collaborative, and through an active role in state and national policy development. Betsy holds a MBA in Finance and Economics from the Carlson School of Management at the University of Minnesota.
Share on Twitter!
For #wmnhist #IWD2016 mncerts</a> is highlighting 18 women leading MN&#39;s <a href="https://twitter.com/hashtag/CleanEnergy?src=hash">#CleanEnergy</a> industry! <a href="https://t.co/N6dQ6gXx6U">https://t.co/N6dQ6gXx6U</a> <a href="https://t.co/q0ZWy51Iym">pic.twitter.com/q0ZWy51Iym</a></p>&mdash; CERTs (MNCERTs) March 1, 2016
About the Author: Kathleen McGee is a freelance writer and content strategist for environmental organizations. She can be reached at

[email protected]
---
The Minnesota Women in Energy series highlights influential women who are part of our state's energy efficiency and renewable energy industries during Women's History Month.