The Minnesota Women in Energy series highlights influential women who are part of our state's energy efficiency and renewable energy industries. CERTs is highlighting these leaders during the month of March in 2016, which is Women's History Month.
As part of the series we interviewed BJ Allen, Special Projects Manager at Rural Renewable Energy Alliance (RREAL), to learn more about her work, what inspires her, and how other women can get involved in the industry. Read on to learn more!
---
Can you tell us a little bit about what you do in the energy world in Minnesota?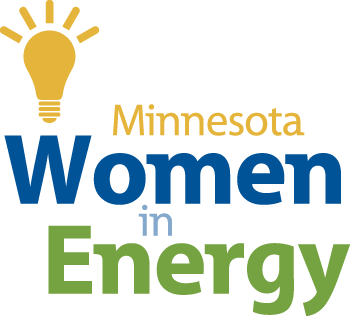 Our mission is to make solar energy accessible to all income levels and the primary way we do this is through our solar assistance program. The solar assistance program fundraises for and completes installations for solar projects for low income households. We have reached over 400 households through the program.
Right now we are working on a new project called Community Solar for Community Action. This is a way to impact a greater number of people in one fell swoop. It is a more efficient use of resources and a greater opportunity to impact a greater number of people. We have our first community solar installation for low income people that is scheduled to begin in fall 2016. That will be up at Leech Lake. Super excited about that.
We're not just rural, either—despite our name, we work across rural, suburban, and urban areas. One of our low-income community solar projects that we are working on right now is with Community Action Partnership of Suburban Hennepin, which does the energy assistance work for all of Hennepin County.
A big part of our job is attracting donors. We get grant dollars, private donations, and some support from corporations. Our market rate installations help support our nonprofit work, as well. Another project we are working on is our International Solar Assistance Program. We have a project we are working on to install a solar electric system for a rural hospital in West Africa that relies solely on diesel for their electricity generation, which is incredibly expensive.

How did you get involved in the international work?

We received an award in 2009 from the Initiative Foundation, their Outstanding Green Venture award. Another organization received an award at the same ceremony, a group from Pine City, Minnesota. Some of the women from this group went on a trip organized through the Lutheran church over to Liberia in 2012. They went to this hospital, which the church founded in 1921, and talked to the medical director. The women asked him what his biggest problem was and were expecting him to say malaria or another disease, but he said it was power. Upon returning from their trip, they remembered meeting us at the award ceremony and contacted us to see if doing a project for the hospital would be feasible. That is how it started! We traveled there and did a solar site assessment and energy audit last April. This kickstarted our international work, which we are calling Skip the Grid. In a lot of places around the world there is no centralized grid infrastructure, putting it in would be cost prohibitive, contribute to pollution, and weaken local control. Just as many developing countries skipped the landline telecommunications infrastructure and went straight to cell phones, many countries in the world have the opportunity to skip the electric grid, and generate power right where it is used. Solar can be an excellent solution.

How has your work on behalf of low-income communities changed over the years?

We do a variety of things. It is an interesting time right now. The industry has changed so much over the last fifteen years. When we started we were the lone voice in the room saying, "Hey guys, let's make solar energy accessible to low income people." Everyone was like, "Oh yeah, whatever." Now that's changed—our work is part of a nationwide movement. There is an initiative that President Obama started in July of 2015 called the National Community Solar Partnership. He is working to make solar accessible to lower and moderate income people and to put some federal resources toward this initiative. He has managed to attract private corporations and businesses to the initiative, too—it is amazing. We were the only ones in the beginning and now it is a nationwide chorus and there are many other organizations, including here in Minnesota, that are pushing toward the same thing.

How did you get into this work?

My dad is a contractor and he was constantly building houses. We would move into these different houses that he built. We would live in a construction zone and then we would sell it, finish it, and we would move on. One of the houses he built when I was a kid had a very large solar thermal system that was built right into the house. It was unusual, so we lived there for awhile and they weren't able to sell it right away. So I have been exposed to solar since I was about seven years old.

What is a typical day like for you?

Well, I am working on these three really different projects so it is hard to say what a typical day would be like. I do everything from applying for grants, working on systems design, collaborating with others on our projects—it's different every day!

What are the best and worst parts of your job?

Some of the best parts are when we make these incredibly impossible things actually happen. Those are awesome moments. We see huge solar developments happening all over the world, and get this idea that solar is mainstream. But it's not quite there yet, so when we are able to jump those hurdles that still exist, it feels good. Some of the worst are when funders say no.

What about your job inspires you?

The opportunity to create the future I want to see is inspiring, and so is making a positive impact in the world. It is so interesting to hear the climate talks that happened in Paris just within the last year. We have been at this so long from the grassroots perspective. Because of our efforts and many many other organizations, it trickled up to this level of really making an impact from the other end. Governments are starting to discuss how they can change things and make an impact on environmental issues and poverty. Being part of this worldwide effort and actually seeing projects happen as a result of good policy is super inspiring.

What advice do you have for women who are thinking about working in energy?

That is so hard because they are so many opportunities and so many different angles to enter into the solar business. You can do it from the business aspect if you have a business mind or you can do it from the scientific aspect if you have an engineering mind. There are so many different opportunities. It is just a matter of what inspires you and interests you. There is definitely a role for whatever your particular skillset is. It is just a matter of finding and identifying your own skills. There are a lot of people at the table—literally every skill set. You could be an installer, you could be a lawyer— and anything in between.

Bio Box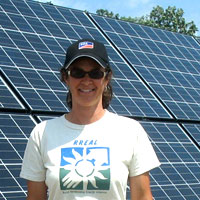 BJ Allen
Special Projects Manager
Rural Renewable Energy Alliance
BJ Allen is Special Projects Manager at Rural Renewable Energy Alliance (RREAL). She received her B.S. from the University of San Diego in Electrical Engineering, and is currently a graduate student at the University of Minnesota Duluth, where she is studying Engineering Management. She enjoys traveling, woodworking, and fishing when not occupied with homework.
Share on Twitter!
For #wmnhist #IWD2016 mncerts</a> is highlighting 18 women leading MN&#39;s <a href="https://twitter.com/hashtag/CleanEnergy?src=hash">#CleanEnergy</a> industry! <a href="https://t.co/N6dQ6gXx6U">https://t.co/N6dQ6gXx6U</a> <a href="https://t.co/q0ZWy51Iym">pic.twitter.com/q0ZWy51Iym</a></p>&mdash; CERTs (MNCERTs) March 1, 2016
About the Author: Kathleen McGee is a freelance writer and content strategist for environmental organizations. She can be reached at

[email protected]
---
The Minnesota Women in Energy series highlights influential women who are part of our state's energy efficiency and renewable energy industries during Women's History Month.