The Minnesota Women in Energy series highlights influential women who are part of our state's energy efficiency and renewable energy industries. CERTs is highlighting these leaders during the month of March in 2016, which is Women's History Month.
As part of the series we interviewed Brandy Toft, Air Quality Specialist and Green Team Co-Lead with Leech Lake Band of Ojibwe, to learn more about her work, what inspires her, and how other women can get involved in the industry. Read on to learn more!
---
Can you tell us a little bit about what you do in the energy world in Minnesota?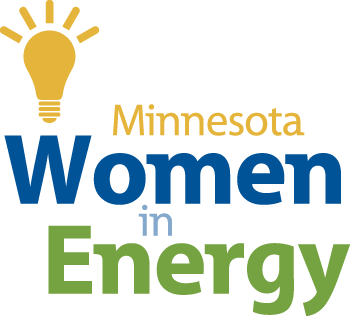 I work for the Leech Lake Band of Ojibwe, a tribal sovereign government. As part of my work I am Co-Lead of the Band's Green Team, a group of people from many parts of the Reservation, to identify sustainable solutions and projects for the Reservation. We are doing solar furnaces with Rural Renewable Energy Alliance (RREAL) in Pine River and we have installed or influenced installation for three government buildings and seventeen residences. The Band has just entering into a plan to improve energy efficiency with the GESP program and benchmarking government buildings with B3. This information could save the Band almost a million dollars in energy savings and significantly decrease our carbon footprint.

How did you get into this work?

The main focus of my job is air quality. Improving air quality is finding the best way to reduce carbon emissions by practicing conservation. I have always had a drive, to say, "Hey, let's not be wasteful," and so my work has come from that belief.

What is a typical day like for you?

I cover everything from issues like mining to reviewing Title V permits for major facilities to measuring indoor air quality to forecasting. We recently spent a day in Red Lake assisting them with their indoor air quality assessments. There really is not an average day for me—that is what makes it so interesting.

What are the best and worst parts of your job?

The best part is that I get to work with and assist Leech Lake Tribal Members. That is the reason I choose to work here over working anywhere else. You are in the community, you are working with the community, and you are seeing the results here. There is no typical day. Sometimes you crave that for about a minute and then you are on to the next thing. Nothing is monotonous. The worst? There are frustrations, but I take the good with the bad.

What about your job inspires you?

It's inspiring that I can do so many things and work with the community. Commenting on Title V permitting is very boring. It is very technical. It takes a lot of know-how to get down to the nitty gritty. But then I get to go into someone's house and show them five things that they can do right now to improve their life immediately. Or teaching someone how to compost so that methane isn't coming out of that landfill anymore. It's inspiring when you realize that these small discoveries will have greater repercussions than you can understand.
We are also involved in the "Minonjigewin: Someone is eating right / Revitalizing Traditional Anishinaabeg Connections Project," which was funded by a Bush Grant. Part of this program is conducting community workshops to revitalize and bring the culture back together. There are different activities—canning, sewing, carving, ice fishing. It is not just kids but families and getting them back out in nature.

What advice do you have for women who are thinking about working in energy?

Train up. Get knowledgeable. Network. Know the basics and then start networking. Go to conferences, webinars, go online. Start learning and get out there because people don't know you're out there until you get engaged. You don't know about funding until you start networking. Demonstrate how good of a partner you are and sell yourself as an organization or as a person.

Bio Box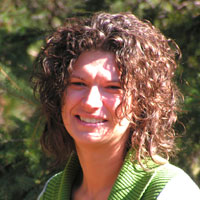 Brandy Toft
Air Quality Specialist and Green Team Co-Lead
Leech Lake Band of Ojibwe
Brandy has worked with the Leech Lake Band Ojibwe as their Air Quality Specialist for the past 15 years. In that time she has lead the Leech Lake Air Program in obtaining and implementing a variety of air quality improvement projects and funding for: indoor air quality including radon and mold, alternative energies including solar and wind, diesel emission reductions, burn barrel mitigation, monitoring ambient air for particulate matter, mercury, dioxins, toxics, and meteorological data collection, along with serving on the Green Team. As the Green Team Co-Lead she has been involved in multiple passive solar projects, energy benchmarking and GESP, the banning of Styrofoam, community and commercial scale composting projects, energy challenges, community gardens and a local foods and food sovereignty project. With these endeavors, Leech Lake is the first Tribe to achieve status as a GreenStep Tribal Nation, Step 2. The Leech Lake Air Program has established a number of partnerships with the local communities, schools, and organizations to promote air awareness, improve air quality and assist the Reservation to become more resilient. Brandy was awarded the 2012 Virgil Masayesva Excellence Award to recognize contributions to the protection of air quality, health and the environment throughout Indian Country.
Share on Twitter!
For #wmnhist #IWD2016 mncerts</a> is highlighting 18 women leading MN&#39;s <a href="https://twitter.com/hashtag/CleanEnergy?src=hash">#CleanEnergy</a> industry! <a href="https://t.co/N6dQ6gXx6U">https://t.co/N6dQ6gXx6U</a> <a href="https://t.co/q0ZWy51Iym">pic.twitter.com/q0ZWy51Iym</a></p>&mdash; CERTs (MNCERTs) March 1, 2016
| | |
| --- | --- |
| | About the Author: Kathleen McGee is a freelance writer and content strategist for environmental organizations. She can be reached at [email protected]. |
---
The Minnesota Women in Energy series highlights influential women who are part of our state's energy efficiency and renewable energy industries during Women's History Month.