The Minnesota Women in Energy series highlights influential women who are part of our state's energy efficiency and renewable energy industries. CERTs is highlighting these leaders during the month of March in 2018, which is Women's History Month, culminating in a reception at the 2018 CERTs Conference in St. Cloud on March 28th.
As part of the series we interviewed Christine Huston, Business Development and Communications Coordinator with Blattner Energy, Inc., to learn more about her work, what inspires her, and how other women can get involved in the industry. Read on to learn more!
---
Can you tell us a little bit about what you do in the energy world in Minnesota?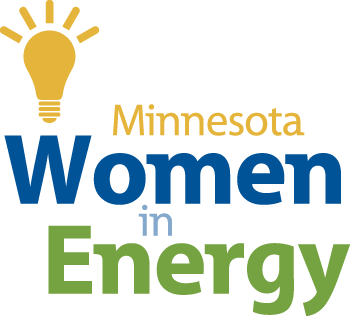 I work at Blattner Energy, a leader in renewable energy construction. I focus on all aspects of communication for the company from public relations to internal, as well as business development initiatives. Each of these areas are important for a nationwide company, as well as the renewable energy industry.

How did you get into this work?

I've always had the belief that my work can make a positive difference within my small sphere of the world, and I have a passion for the power of communication and marketing, as well as for leadership and mentoring. My education is in communications, public relations and marketing and I knew I wanted to end up in this field, but I didn't know what industry I wanted to work in at the time. So, after college when I was looking for a job, I wasn't necessarily looking for an exact job title fit, I was actually looking for a better company culture fit. Blattner happened to be that company, and I soon found out how much more of a difference my work could make working for a renewable energy company. The rest is history.

What is a typical day like for you?

A typical day is never the same, and that is part of what I love about my job. Of course, there is always an element of communication, marketing and business development, but beyond that each day is different. As an example, one day could range from business development meetings to recruitment marketing initiatives.

What are the best and worst parts of your job?

The best parts of my job are working within a company culture as great as Blattner's, as well as the people I work with and the work that we do. The most challenging is fitting in all the meetings that need to take place within a day.

What about your job inspires you?

I have seen the renewable energy industry mature and transform over the last decade, and it's inspiring to see the economic benefits and technological advances wind and solar energy have made. Adding to this inspiration is my passion for communication, and being in a position to tell the story of Blattner and renewable energy in this day and age.

What advice do you have for women who are thinking about working in energy?

If you are thinking about it, do it. Whether you want to work on the technical side or the professional services side, there is a demand and the outlook is promising.

About Christine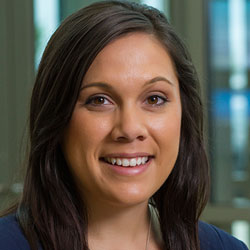 Christine Huston
Business Development and Communications Coordinator
Blattner Energy, Inc.
Christine Huston is the Business Development and Communications Coordinator at Blattner Energy, an industry-leading renewable energy contractor and expert in power generation construction. Christine collaborates with the Vice President of Business Development on external communication and business development initiatives. She is responsible for creating and implementing comprehensive marketing and communication plans, account management and proposal development. Christine has a Bachelor of Science in mass communications, public relations from St. Cloud State University. She also serves on the St. Cloud YMCA's Promenade committee and is a member of an executive peer group. Christine is married to her husband of five years and they have two young children together. She enjoys spending time with her family, reading, and getting outside whether it's for gardening, hiking or jogging.
Join us in celebrating Christine and other leaders at the 2018
CERT

s Conference!


Join hundreds of Minnesotans exploring their clean energy options March 28-29 at the 2018 Clean Energy Resource Teams (CERTs) Conference! The first day ends with a reception honoring women leading Minnesota's clean energy industry and featuring dinner-worthy appetizers, drinks, more networking, and games. Learn more and register >>
---
Share on Twitter
MN Women in #Energy: Read our interview with Christine Huston blattnerenergy</a> <a href="https://t.co/OShzwraUVw">https://t.co/OShzwraUVw</a> <a href="https://twitter.com/hashtag/WomensHistoryMonth?src=hash&amp;ref_src=twsrc%5Etfw">#WomensHistoryMonth</a> <a href="https://twitter.com/hashtag/IWD2018?src=hash&amp;ref_src=twsrc%5Etfw">#IWD2018</a> <a href="https://t.co/KiBT7Xlsej">pic.twitter.com/KiBT7Xlsej</a></p>&mdash; CERTs (MNCERTs) March 8, 2018
For #WomensHistoryMonth MNCERTs</a> is highlighting 22 women leading MN&#39;s <a href="https://twitter.com/hashtag/CleanEnergy?src=hash&amp;ref_src=twsrc%5Etfw">#CleanEnergy</a> industry! <a href="https://t.co/N6dQ6hf8vu">https://t.co/N6dQ6hf8vu</a> <a href="https://twitter.com/hashtag/womensday?src=hash&amp;ref_src=twsrc%5Etfw">#womensday</a> <a href="https://twitter.com/hashtag/IWD2018?src=hash&amp;ref_src=twsrc%5Etfw">#IWD2018</a> <a href="https://t.co/aknVGb3jzw">pic.twitter.com/aknVGb3jzw</a></p>&mdash; CERTs (MNCERTs) March 1, 2018
Share on Facebook
The Minnesota Women in Energy series highlights influential women who are part of our state's energy efficiency and renewable energy industries during Women's History Month.

Suggest someone or See past years

All 2018 Interviews