The Minnesota Women in Energy series highlights influential women who are part of our state's energy efficiency and renewable energy industries. CERTs is highlighting these leaders during the month of March in 2018, which is Women's History Month, culminating in a reception at the 2018 CERTs Conference in St. Cloud on March 28th.
As part of the series we interviewed Erica Forsman, Project Developer with United States Solar Corporation, to learn more about her work, what inspires her, and how other women can get involved in the industry. Read on to learn more!
---
Can you tell us a little bit about what you do in the energy world in Minnesota?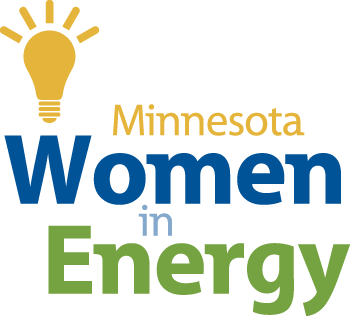 I work as a Project Developer for US Solar, a developer, owner, and operator that works across the Midwest focused on community solar. As a Project Developer my job is to pull together all the necessary pieces to locate, permit, interconnect, and find energy users for community solar projects. This includes finding potential sites, getting land use permits from cities and counties, project managing the various components needed for utility approval, and signing on subscribers.

How did you get into this work?

In college I became very interested in sustainability and was looking for an opportunity to make that part of my career. Shortly after I graduated I had the opportunity to join Ten K Solar, a PV system manufacturer, at the startup stage. During my eight years there I lead the US sales team and key account relationships with national solar developers and EPCs. When I was looking for my next position, moving into development was a natural transfer of my business development skills and a great challenge to learn a new aspect of the industry.

What is a typical day like for you?

The days aren't typical and that's what I love about positions that focus on business development. The goal is always to get more community solar projects ready for construction, but the responsibilities vary depending on where we are in the development cycle. At the land acquisition stage, I could be sitting at someone's kitchen table convincing them to lease or sell their land at an ideal location for development. From there I interface with engineers and outside consultants as we develop site plans and prepare for the permitting and interconnection process. During the permitting stage, I work with the local AHJs and residents to overcome obstacles and educate on the realities of community solar to receive the proper permits for construction. There are also days where signing commercial or public subscribers is my focus. No day is ever the same as the last. There is always a new challenge around the corner to keep things exciting.

What are the best and worst parts of your job?

The best part of my job is building relationships to solve problems. I also enjoy educating communities on solar during permitting to help breakdown some of the negative stereotypes that exist around renewables and to find a path of compromise that results in more solar deployed. Permitting can also be the most challenging because often people are afraid of the unfamiliar and the thought of a solar system down the road becomes an emotional fight.

What about your job inspires you?

It's simple; I am working for a greater purpose that will benefit future generations. When a work day is particularly challenging, just reminding myself about why this work matters gets me motivated to keep going.

What advice do you have for women who are thinking about working in energy?

The renewable industry has evolved rapidly since I started almost a decade ago and it is not expected to slow down. If you think you are interested in working in renewables, now is the time. There are more and more women working in all aspects of the industry from finance to development, engineering and construction. These women are incredibly willing to support other women in the field, so get out there and network. You can learn so much from an in-person meeting to really open your eyes to the number of roles that exist in renewables. Although the industry has grown rapidly, it's still small enough that making a few initial contacts can get you connected just about anywhere you hope to go.

About Erica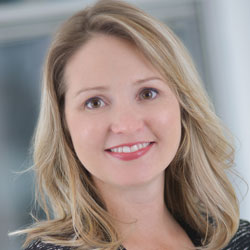 Erica Forsman
Project Developer
US Solar Corporation
Erica brings 9+ years of solar industry experience to the Project Development team at US Solar. She previously worked as Director of US Sales and Key Accounts for Ten K Solar, a Midwest solar manufacturer, and deployed 80MW of commercial & ground mount solar throughout the country. As a Project Developer at US Solar she is responsible for land acquisition, permitting, interconnection and subscription for community solar projects. Erica holds a BA from the University of Saint Thomas in St. Paul, MN.
Join us in celebrating Erica and other leaders at the 2018
CERT

s Conference!


Join hundreds of Minnesotans exploring their clean energy options March 28-29 at the 2018 Clean Energy Resource Teams (CERTs) Conference! The first day ends with a reception honoring women leading Minnesota's clean energy industry and featuring dinner-worthy appetizers, drinks, more networking, and games. Learn more and register >>
---
Share on Twitter
MN Women in #Energy: Read our interview with Erica Forsman ussolarcorp</a> <a href="https://t.co/sJsOEPuDxb">https://t.co/sJsOEPuDxb</a> <a href="https://twitter.com/hashtag/WomensHistoryMonth?src=hash&amp;ref_src=twsrc%5Etfw">#WomensHistoryMonth</a> <a href="https://twitter.com/hashtag/IWD2018?src=hash&amp;ref_src=twsrc%5Etfw">#IWD2018</a> <a href="https://t.co/X2zZHfjwQj">pic.twitter.com/X2zZHfjwQj</a></p>&mdash; CERTs (MNCERTs) March 8, 2018
For #WomensHistoryMonth MNCERTs</a> is highlighting 22 women leading MN&#39;s <a href="https://twitter.com/hashtag/CleanEnergy?src=hash&amp;ref_src=twsrc%5Etfw">#CleanEnergy</a> industry! <a href="https://t.co/N6dQ6hf8vu">https://t.co/N6dQ6hf8vu</a> <a href="https://twitter.com/hashtag/womensday?src=hash&amp;ref_src=twsrc%5Etfw">#womensday</a> <a href="https://twitter.com/hashtag/IWD2018?src=hash&amp;ref_src=twsrc%5Etfw">#IWD2018</a> <a href="https://t.co/aknVGb3jzw">pic.twitter.com/aknVGb3jzw</a></p>&mdash; CERTs (MNCERTs) March 1, 2018
Share on Facebook
The Minnesota Women in Energy series highlights influential women who are part of our state's energy efficiency and renewable energy industries during Women's History Month.

Suggest someone or See past years

All 2018 Interviews