The Minnesota Women in Energy series highlights influential women who are part of our state's energy efficiency and renewable energy industries. CERTs is highlighting these leaders during the month of March in 2016, which is Women's History Month.
As part of the series we interviewed Erika Bailey-Johnson, Sustainability Director at Bemidji State University, to learn more about her work, what inspires her, and how other women can get involved in the industry. Read on to learn more!
---
Can you tell us a little bit about what you do in the energy world in Minnesota?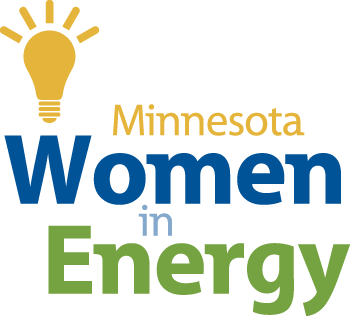 I am the Sustainability Director at Bemidji State University and Northwest Technical College. The Sustainability Office mission is to promote awareness and instill passion for the Earth through research, projects, and leadership. Many of our office projects relate to energy conservation and technology. The fossil fuel era cannot exist long term. BSU is a signatory to the American College and University Presidents' Climate Commitment (ACUPCC), pledging to become a carbon neutral institution. As a signatory, BSU staff is required to input an annual greenhouse gas inventory and promote and plan for projects to support carbon neutrality by 2050.

How did you get into this work?

I grew up as an only child on a dirt road in northern Minnesota. Toads and frogs were my brothers and sisters. My mom taught me the importance of caring for Mother Earth, and my dad taught me the magic. I consumed every ecology, animal, and plant-related course that I could in college, majoring in Biology. My future husband convinced me to pursue a teaching degree and we went off to teach in Mexico for two years and Kuwait for three years. In Kuwait I taught one unit of Environmental Science and found my calling! I realized I could teach all day, every day about the names of the trees around the school grounds and the reason why it's important to turn the lights off when you leave a room. I went back to school to learn more about environmental education and ended up in the Environmental Studies graduate program at BSU. The timing couldn't have been better as there was a movement to create a sustainability office just I was finishing up my degree.

What is a typical day like for you?

For eight years, no day has been the same! That's one thing I love about this job. One common start to the day for me is to head to our campus Rec Center. I believe strongly that we also must take good care of ourselves if we are to take good care of Mother Earth. I spend about an hour either lifting weights, playing racquetball, or some other physical activity. Our office has a unique sustainability model that includes a "wellness" component, and I'm often talking to students about the importance of eating well, getting enough sleep, and reducing stress. During the day I typically work with student employees on their projects, tackle a few emails (though I waved the white flag long ago), and manage the paperwork. I usually have at least one meeting during the day, as well, which are important opportunities to discuss projects with stakeholders.

What are the best and worst parts of your job?

I LOVE the people I work with! I love the variety! I love having to think critically and innovate. I also really love the community of Bemidji. It is a truly beautiful place to be. One part of my job that is difficult is keeping up with email. Another difficulty is working in an environment that is constantly cycling people in and out. Every year BSU receives about 1000 new students. Sometimes it's hard to remember to repeat the same information every year. On the other end, we lose fantastic students that graduate. I think I have empty nest syndrome every May!

What about your job inspires you?

People often ask how I can work in this field; that it must get depressing. Working in higher education in particular gives me hope that we can create a better future. I've seen so many passionate students leave this campus and do amazing things. They are learning so much more than I ever did about how to take care of the earth. I also work with amazing people and am surrounded by a supportive family.

What advice do you have for women who are thinking about working in energy?

Be confident in your ability to use both your head and your heart. Choose the high road when everyone's looking and when no one is looking. There is absolutely no doubt that we need to change our energy infrastructure. We cannot continue to use fossil fuels. Period. Many women have a strength in building relationships and having empathy. We need to use these skills to create the new narrative that will make the transition more palatable.

Bio Box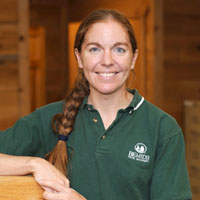 Erika Bailey-Johnson
Sustainability Director
Bemidji State University
Erika Bailey-Johnson is in her eighth year as the first Sustainability Director at Bemidji State University and Northwest Technical College in Bemidji, Minnesota. She works in the Ganawendakamigaawigamig (Office of Earth-Caretaking or Sustainability Office). She completed her BA in Biology from the University of Minnesota, Morris and her Master's degree in Environmental Studies from BSU. Her background is in science teaching, and Erika and her husband taught for two years in Mexico and three years in Kuwait before returning home to Northern Minnesota.
Share on Twitter!
For #wmnhist #IWD2016 mncerts</a> is highlighting 18 women leading MN&#39;s <a href="https://twitter.com/hashtag/CleanEnergy?src=hash">#CleanEnergy</a> industry! <a href="https://t.co/N6dQ6gXx6U">https://t.co/N6dQ6gXx6U</a> <a href="https://t.co/q0ZWy51Iym">pic.twitter.com/q0ZWy51Iym</a></p>&mdash; CERTs (MNCERTs) March 1, 2016
About the Author: Kathleen McGee is a freelance writer and content strategist for environmental organizations. She can be reached at

[email protected]
---
The Minnesota Women in Energy series highlights influential women who are part of our state's energy efficiency and renewable energy industries during Women's History Month.