The Minnesota Women in Energy series highlights influential women who are part of our state's energy efficiency and renewable energy industries. CERTs is highlighting these leaders during the month of March in 2018, which is Women's History Month, culminating in a reception at the 2018 CERTs Conference in St. Cloud on March 28th.
As part of the series we interviewed Gayle Prest, Former Sustainability Director for the City of Minneapolis, to learn more about her work, what inspires her, and how other women can get involved in the industry. Read on to learn more!
---
Can you tell us a little bit about what you do in the energy world in Minnesota?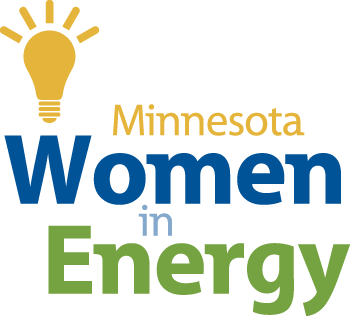 Up until recently I was the Sustainability Director for the City of Minneapolis, the office that sets sustainability goals and targets for the city. Our elected officials set ambitious carbon reduction and renewable energy goals for both city-owned facilities and for the geographic area over 10 years ago and the Sustainability Office was tasked with coordinating the work. This included tracking greenhouse gas (GHG) emissions, developing & implementing both the Minneapolis Climate Action Plan and Clean Energy Partnership, outreach and education, and showcasing new technology–especially solar, among other things.

How did you get into this work?

I actually started out as an intern at the now defunct Minneapolis Energy Office promoting residential energy efficiency in North Minneapolis. I also did a stint in in the Peace Corps (Thailand) and then managed environmental initiatives for Dakota County. I then worked for the Minneapolis Public Works Department, and supervised the City's environmental regulatory unit prior to the Minneapolis Sustainability Office being formed. It was a good mix of policy, programming, enforcement, and outreach.

What is a typical day like for you?

My days varied considerably. I tried to keep my eye on longer term policy (which can take years) while at the same time being opportunistic with activities, funders, and partners. There were plenty of interactions among departments, elected officials, a wide variety of partners, and the public.

What are the best and worst parts of your job?

It was never boring! I was very fortunate in that key Minneapolis elected officials were committed to energy issues and willing to try innovative strategies. The Minneapolis Sustainability team is amazing! The difficulty was trying to manage expectations and thinking strategically about where to put limited resources.

What about your job inspires you?

I have a deep sense of gratitude for the opportunity to take on the needed urgency in transforming our energy future in a manner that enhances all people's lives. I met so many talented, committed people that are truly making a difference.

What advice do you have for women who are thinking about working in energy?

There are so many different types of energy jobs now–both public and private sector. Develop the technical skills, volunteer, and network.

About Gayle
Gayle Prest
Former Sustainability Director
City of Minneapolis
Gayle managed the City's Sustainability Office including the development of environmental policies, regulations, and performance measures with a special emphasis on leading efforts related to climate change and renewable energy. She previously managed the City's Environmental Regulatory section and worked in the Public Works Department focusing much of her time on environmental policy and communication issues. Prior to this, Ms. Prest spent 13 years at Dakota County, Minnesota, managing solid waste, recycling and household hazardous waste programs.
Join us in celebrating Gayle and other leaders at the 2018
CERT

s Conference!


Join hundreds of Minnesotans exploring their clean energy options March 28-29 at the 2018 Clean Energy Resource Teams (CERTs) Conference! The first day ends with a reception honoring women leading Minnesota's clean energy industry and featuring dinner-worthy appetizers, drinks, more networking, and games. Learn more and register >>
---
Share on Twitter
MN Women in #Energy: Read our interview with Gayle Prest CityMinneapolis</a> <a href="https://t.co/4k6fjiTnB8">https://t.co/4k6fjiTnB8</a> <a href="https://twitter.com/hashtag/WomensHistoryMonth?src=hash&amp;ref_src=twsrc%5Etfw">#WomensHistoryMonth</a> <a href="https://twitter.com/hashtag/IWD2018?src=hash&amp;ref_src=twsrc%5Etfw">#IWD2018</a> <a href="https://t.co/czmwXmB08U">pic.twitter.com/czmwXmB08U</a></p>&mdash; CERTs (MNCERTs) March 8, 2018
For #WomensHistoryMonth MNCERTs</a> is highlighting 22 women leading MN&#39;s <a href="https://twitter.com/hashtag/CleanEnergy?src=hash&amp;ref_src=twsrc%5Etfw">#CleanEnergy</a> industry! <a href="https://t.co/N6dQ6hf8vu">https://t.co/N6dQ6hf8vu</a> <a href="https://twitter.com/hashtag/womensday?src=hash&amp;ref_src=twsrc%5Etfw">#womensday</a> <a href="https://twitter.com/hashtag/IWD2018?src=hash&amp;ref_src=twsrc%5Etfw">#IWD2018</a> <a href="https://t.co/aknVGb3jzw">pic.twitter.com/aknVGb3jzw</a></p>&mdash; CERTs (MNCERTs) March 1, 2018
Share on Facebook
The Minnesota Women in Energy series highlights influential women who are part of our state's energy efficiency and renewable energy industries during Women's History Month.

Suggest someone or See past years

All 2018 Interviews