The Minnesota Women in Energy series highlights influential women who are part of our state's energy efficiency and renewable energy industries. CERTs is highlighting these leaders during the month of March in 2016, which is Women's History Month.
As part of the series we interviewed Holly Lahd, Electricity Markets Director at Fresh Energy, to learn more about her work, what inspires her, and how other women can get involved in the industry. Read on to learn more!
---
Can you tell us a little bit about what you do in the energy world in Minnesota?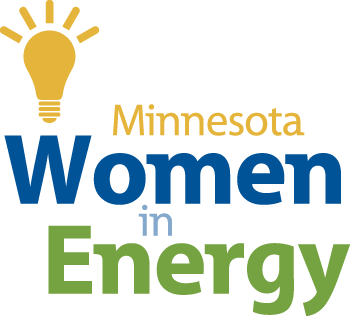 I direct Fresh Energy's policy development on renewable energy, energy efficiency, electric vehicles, and electric grid modernization. I work with a great team of energy experts and partners to design the next set of great Minnesota energy policies.

How did you get into this work?

Lissa Pawlisch and Joel Haskard hired me as a research assistant with the Clean Energy Resource Teams (CERTs) while I was in college. I'm very happy that I still get to work with them. After working with CERTs and other organizations I decided to return to my love of math by completing my masters in Applied Economics at the University of Minnesota. That degree program led me to work in public utility regulation and energy economics.

What is a typical day like for you?

A typical day involves many meetings with our clean energy partner organizations and businesses, with some time to analyze new utility filings and policies in other states.

What are the best and worst parts of your job?

The best part is getting to research details of utility filings and state energy programs to make them the best they can be for Minnesotans. Worst is having too many topics to work on with not enough hours or people power.

What about your job inspires you?

I'm inspired by the pace of change. Every week there are falling solar prices and advancements in technologies. Who would have thought the Paris COP agreement and an extension of the investment tax credit would have occurred within days of each other?

What advice do you have for women who are thinking about working in energy?

You can contribute to clean energy through many different professions. For example, financial and procurement professionals are often overlooked in the field of sustainability, but they have the power to make or break projects.

Bio Box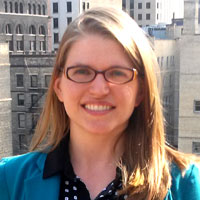 Holly Lahd
Electricity Markets Director
Fresh Energy
Holly Lahd is the director of electricity markets at Fresh Energy. Holly oversees Fresh Energy's power sector work on renewables, grid, solar, and energy efficiency. An economist and clean energy expert, Holly is deeply knowledgeable about utility policy and regulation and has strong analytical capacity on leading-edge efficiency strategies, distribution grid planning, and new utility business and regulatory models. She most recently worked at the Minnesota Department of Commerce, where she played critical roles in the Value of Solar rate methodology development, community solar, and utility integrated resource planning. Prior to her work at the Department of Commerce, Holly was a Sustainable Procurement Project Manager for the Northstar Initiative for Sustainable Enterprise at the University of Minnesota and was a Greenhouse Gas Research Analyst at the World Resources Institute in Washington D.C. She has a Bachelor of Science in Environmental Science, Policy, and Management, summa cum laude, and a Master of Science in Applied Economics from the University of Minnesota.
Share on Twitter!
For #wmnhist #IWD2016 mncerts</a> is highlighting 18 women leading MN&#39;s <a href="https://twitter.com/hashtag/CleanEnergy?src=hash">#CleanEnergy</a> industry! <a href="https://t.co/N6dQ6gXx6U">https://t.co/N6dQ6gXx6U</a> <a href="https://t.co/q0ZWy51Iym">pic.twitter.com/q0ZWy51Iym</a></p>&mdash; CERTs (MNCERTs) March 1, 2016
About the Author: Kathleen McGee is a freelance writer and content strategist for environmental organizations. She can be reached at

[email protected]
---
The Minnesota Women in Energy series highlights influential women who are part of our state's energy efficiency and renewable energy industries during Women's History Month.