The Minnesota Women in Energy series highlights influential women who are part of our state's energy efficiency and renewable energy industries. CERTs is highlighting these leaders during the month of March in 2016, which is Women's History Month.
As part of the series we interviewed Janet Streff, Director of the State Energy Office at the Minnesota Department of Commerce, to learn more about her work, what inspires her, and how other women can get involved in the industry. Read on to learn more!
---
Can you tell us a little bit about what you do in the energy world in Minnesota?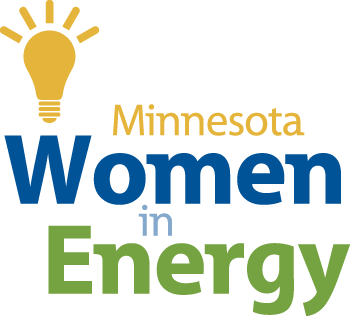 I've managed the State Energy Office (SEO) in the Minnesota Department of Commerce for almost 17 years. The primary goal of the SEO's programs is to accelerate market acceptance of high-efficiency and renewable energy technologies and practices. To do so the SEO provides Minnesotans with high quality, unbiased, accurate information they can use in making choices that affect their energy use. We also provide targeted financial and technical assistance to advance the implementation of energy efficiency and renewable energy technologies, and educate Minnesota consumers about best practices in building efficient, safe and durable buildings.
We receive federal and state funding and are tasked with administering many large programs, including the utility Conservation Improvement Program (CIP), the federal low-income Weatherization Assistance Program, the state Made in Minnesota solar incentive program, and public sector building retrofit programs, such as the Guaranteed Energy Savings Program and the Local Energy Efficiency Program.
I have also been on the teams that developed the B3 building design guidelines, B3 benchmarking tool, the SB 2030 Energy Standard, and the Clean Energy Resource Teams.

How did you get into this work?

My first career was in California, in construction management. I changed states and directions—wanting to go into public service—and got my MA in public administration. A position became available in the SEO that dealt with energy codes. I received that position because of my background in construction. A few years later I moved into the manager's position. The SEO has grown over the years, its staff and efforts helping move 'alternative energy' like wind and solar into the mainstream through its resource mapping, and taking on CIP as it has moved from a spending goal to a savings goal . As that's happened, my knowledge base has increased, too.

What is a typical day like for you?

My job is diverse and multifaceted. With over 30 staff and as many programs, I tend to go to many meetings, some scheduled and some ad hoc. The topics range from Conservation Improvement Program (CIP) shared savings incentive discussions to low-income solar ideas to Clean Power Plan comments to completing quarterly federal reports to HR issues. Staff come into my office during the day to check in with me and ask my guidance on next steps. And I try to keep up with all of the emails!

What are the best and worst parts of your job?

The best part of my job is the range of issues and the opportunity to have an impact on so many energy and climate issues that affect Minnesotans. The worst part is not having enough time to dive as deeply as I'd like into each subject area. I'm a quick study and that's been incredibly helpful over the years.

What about your job inspires you?

I've had the ability to affect the lives of many people through hiring great staff who then are able to move our mission forward. I've had the opportunity to, hopefully, embed a few programs — B3, SB 2030, CERTs — into the Minnesota energy framework that will continue to help achieve our goals into the future.

What advice do you have for women who are thinking about working in energy?

There is lots to be done so if they are interested in the topic and want to help change the world, this is a good place to start. I am retiring from state service in March and, although I know that I've done some good work that will continue into the coming years, we are only starting to make those changes necessary to reduce our carbon emissions. We need as many energetic, smart women as we can get in this field. My advice to them is to ask for informational interviews to understand the energy framework and then pick an area where they think their skillsets will be best used. My sense, over the years, is that if a person is smart and hard-working, someone will recognize that and put them to good use.

Bio Box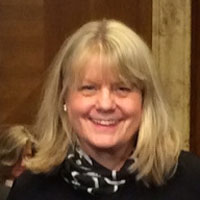 Janet Streff
Director, State Energy Office
Minnesota Department of Commerce
Janet manages the State Energy Office, located in the Minnesota Department of Commerce. In this capacity she directs professional staff with responsibilities for the state's utility conservation program, other state incentive and rebate programs as well as multiple programs funded through the US Department of Energy.
Janet is currently Chair of the National Association of State Energy Officials. She's previously served as Chair of the Midwest Energy Efficiency Alliance, Chair of the State Energy Advisory Board, and co-chair of the Existing Commercial Buildings Work Group within the State Energy Efficiency Action Network.
Prior to joining the State Energy Office, Janet managed commercial construction. She holds a B.A. from the University of North Dakota and an M.A. (Public Administration) from Hamline University.
Share on Twitter!
For #wmnhist #IWD2016 mncerts</a> is highlighting 18 women leading MN&#39;s <a href="https://twitter.com/hashtag/CleanEnergy?src=hash">#CleanEnergy</a> industry! <a href="https://t.co/N6dQ6gXx6U">https://t.co/N6dQ6gXx6U</a> <a href="https://t.co/q0ZWy51Iym">pic.twitter.com/q0ZWy51Iym</a></p>&mdash; CERTs (MNCERTs) March 1, 2016
About the Author: Kathleen McGee is a freelance writer and content strategist for environmental organizations. She can be reached at

[email protected]
---
The Minnesota Women in Energy series highlights influential women who are part of our state's energy efficiency and renewable energy industries during Women's History Month.