The Minnesota Women in Energy series highlights influential women who are part of our state's energy efficiency and renewable energy industries. CERTs is highlighting these leaders during the month of March in 2016, which is Women's History Month.
As part of the series we interviewed Jessica Burdette, Conservation Improvement Program Supervisor at the Minnesota Department of Commerce, Division of Energy Resources, to learn more about her work, what inspires her, and how other women can get involved in the industry. Read on to learn more!
---
Can you tell us a little bit about what you do in the energy world in Minnesota?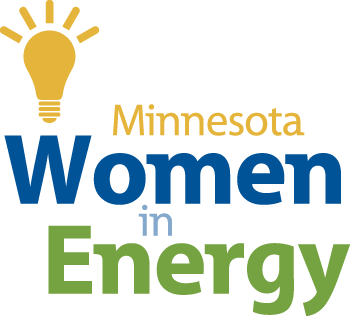 I oversee the Conservation Improvement Program (CIP), which is the statewide program to achieve utility demand-side efficiency. I oversee the regulation of 180 natural gas and electricity energy efficiency programs and then I also provide coordination and subject matter expertise with the pollution control agency and the environmental protection agency on energy aspects of the clean power plants.

How did you get into this work?

My first job out of college was with a PR and Marketing Research firm and I did some work with the American Institute of Architects (Iowa Chapter) and learned a little about green building design and passive building design and it made a lot of sense to me. The experience brought me to this idea of how we as a society need to effectively and efficiently manage our resources that sustain us.I started looking for jobs with utilities and consulting firms that focused on doing renewable energy and energy conservation activities and was eventually hired by a consulting firm that provided commercial and industrial efficiency services.

What is a typical day like for you?

I spend a lot of time in different meetings, coordinating with staff and other stakeholders like utilities and advocacy organizations, engineering firms, and legislative bodies. Making sure that everyone understands the rules and the requirements of CIP and making sure we are addressing all the policy issues that come up. I tell people what to do.

What are the best and worst parts of your job?

The best? I feel that I am making a difference. The work I do is good work for the better of the whole. The worst part is that there are challenges and problems that come up on a day-to-day basis where there is no right or wrong answer. Sometimes the answer is the least worst answer.

What about your job inspires you?

I think I get to see results every year. Utilities are required to achieve a certain amount of energy savings every year and I get to put together the final report that summarizes all those results. At the end of the day, I can show what we collectively achieved over the last year, two years, five years and feel like I have contributed in some way to those results. I think by focusing on energy efficiency and conservation, there are businesses that are helped, there are homeowners that are helped and I like the idea that in some small way I am helping those people as well.
When homeowners or businesses or municipalities find that they can save on those parts of their budgets, then it makes them want to do more and it perpetuates itself. Just as I can see results on the macro level, I know at the micro level—the individual consumer level—for them to see results is also important so they can continue to manage their resources in the most efficient way possible.

What advice do you have for women who are thinking about working in energy?

I would say, even though I am not an engineer, don't shy away from the engineering and mathematics. Stay in the science, engineering, math fields. There is a lot of opportunity and be persistent and make connections with other women within the energy industry so that you are able to seize opportunities that come up. There is a lot of movement, a lot of opportunity. Getting connected is an excellent way to capture those opportunities. I think it is helpful to understand the technology. There is a rift in our industry. There is a dearth of women who are engineers who primarily fall within the marketing, PR categories. You don't necessarily need a background in science and engineering but it presents more opportunities.

Bio Box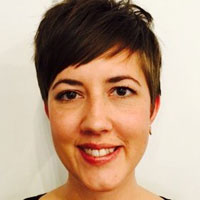 Jessica Burdette
Conservation Improvement Program Supervisor
Minnesota Department of Commerce, Division of Energy Resources
Jessica Burdette oversees staff and programs to develop, promote and implement energy efficiency and energy conservation through administration of CIP. Jessica coordinates with over 180 natural gas and electric utilities to ensure achievement of the 1.5% energy savings goal through cost-effective demand-side management activities. She is also responsible for a $225 million annual gas and electric CIP budget; and a $3.6 million annual research and development grant program budget. She has previous experience working as a consultant developing and managing CIPs for many utilities throughout Minnesota with specific focus on commercial and industrial energy management.
Share on Twitter!
For #wmnhist #IWD2016 mncerts</a> is highlighting 18 women leading MN&#39;s <a href="https://twitter.com/hashtag/CleanEnergy?src=hash">#CleanEnergy</a> industry! <a href="https://t.co/N6dQ6gXx6U">https://t.co/N6dQ6gXx6U</a> <a href="https://t.co/q0ZWy51Iym">pic.twitter.com/q0ZWy51Iym</a></p>&mdash; CERTs (MNCERTs) March 1, 2016
About the Author: Kathleen McGee is a freelance writer and content strategist for environmental organizations. She can be reached at

[email protected]
---
The Minnesota Women in Energy series highlights influential women who are part of our state's energy efficiency and renewable energy industries during Women's History Month.