The Minnesota Women in Energy series highlights influential women who are part of our state's energy efficiency and renewable energy industries. CERTs is highlighting these leaders during the month of March in 2016, which is Women's History Month.
As part of the series we interviewed Jodi Slick, CEO at Ecolibrium3, to learn more about her work, what inspires her, and how other women can get involved in the industry. Read on to learn more!
---
Can you tell us a little bit about what you do in the energy world in Minnesota?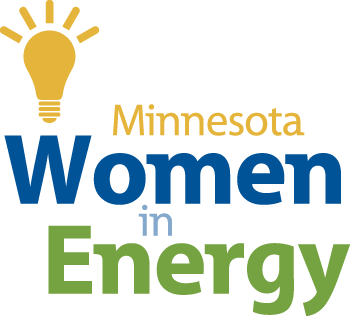 I run a Duluth-based nonprofit organization, Ecolibrium3, that is working on transforming how Duluth generates, distributes, and consumes energy. In 2008, I started the Duluth Energy Efficiency Program (DEEP) with community partners to address our old energy stock and increase green jobs. DEEP increased conversion from energy audit to completed projects from 2% to 65%, receiving a US EPA Seeds of Change Award from the Climate Showcase Communities Program. We used the third-party project management model we developed for DEEP to lead regional flood recovery efforts after the June 2012 northeast Minnesota floods. This earned Ecolibrium3 a White House Champion of Change Honors for building resilient communities.
In the past two years our work has evolved from energy efficiency program to leading local conversations and projects on Duluth's Energy Transition. Like the State of Minnesota, Duluth has a goal of 80% carbon reductions by 2050. We created an Energy Futures Project which involved a community energy charrette that served as the catalyst for the recent RMI Community Energy Resource Guide. Our three biggest objectives are accomplishing the transition of the Duluth district energy system from one-way steam to looped hot water, elimination of coal as the fuel source for Duluth's district heat, and accomplishing the first MW of installed solar capacity Ecolibrium3 is currently doing Solar Market Pathways work through the US Department of Energy, and also furthering community resilience by serving as project manager for Duluth's entry into the Georgetown University Energy Prize Competition.

How did you get into this work?

I have always worked in the connective tissue between communities, the environment, and economic development. In 2004, I founded Common Ground, a social enterprise that taught construction skills to low-income and incarcerated individuals as we deconstructed homes and ran a reuse center. Our social enterprise eventually became a general contractor that specialized in green affordable housing construction. During my time as Executive Director of Common Ground, we completed over 120 new construction and rehabilitation projects bringing deep energy retrofits, solar demonstration, and a sustainability index to the projects.
Unfortunately, I often found that incentive programs and available funding did not align with the "best practices" for efficient building and there was a general lack of green integration in the community as a whole. This lead to the creation of the Duluth Energy Efficiency Program which was designed to help people overcome obstacles that prevented them from doing what makes economic and environmental sense. By 2011, Common Ground had grown and half my staff were working construction and the other half were coordinating community energy work. Ecolibrium3 spun-off as a separate entity to continue to inspire and lead change in the community for an equitable and sustainable future.

What is a typical day like for you?

Meetings. Writing. Meetings. Research. Meetings. Did I say meetings? I might joke, but much of what we have been able to accomplish is based on developing strong partnerships and always looking at what is the next thing that needs to be done to advance a program, change the market, revitalize our neighborhood, or help a client.

What about your job inspires you?

I am inspired by the people I work with, the people I meet, and the reality that I can truly make a difference. Over my career, I've seen the impact of the right conversation, the dedicated person, a group working together, a common vision, and standing up for the future you want. Being able to "work" at creating the world I want to see with amazing pug-loving, syrup-making, pizza-eating, rabble-rousing colleagues inspires me every day.

What advice do you have for women who are thinking about working in energy?

There are so many different entry points to a career in energy. One can get involved from a community, corporate, environmental, or governmental perspective. Energy touches every career, so if you are interested, don't be afraid to create an expertise that could advance your career whether directly in the energy sector or ancillary to your main area of focus.

Bio Box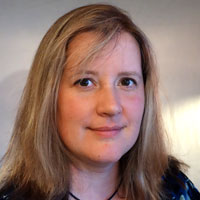 Jodi Slick
CEO
Ecolibrium3
Jodi Slick is Founder and CEO of Ecolibrium3, a Duluth, Minnesota- based nonprofit organization working to create economic and environmental balance through the smart application of design thinking and strategic collaboration. Her accomplishments include the development of several community-scale environmental programs in Duluth, which integrate existing community resources with an entrepreneurial approach to address unmet challenges. She designed Ecolibrium3's Duluth Energy Efficiency Program and flood-response program, chaired the Regional Long Term Flood Recovery Committee, serves as the project manager for Duluth's entry into the Georgetown University Energy Prize competition, and led Minnesota's application to the National Disaster Resilience Competition. She is also the Principal Investigator on a Department of Energy project working to get the first megawatt of solar installed in Duluth.
Previously she founded Common Ground Construction which focused on green affordable housing, training state inmates, and operating a reuse center. In 2013 she was named as a White House Champion of Change for Community Resilience. Her passions include gardening, photography, diving, hiking, and traveling. She has also crewed on a tall ship, piloted planes, engineered trains, taught chemistry, represented the US Senate in Japan, and earned a M.S. in educational administration. She is a native of Superior, WI where she previously served as President of the School Board and Douglas County Solid Waste Recycling Coordinator. She currently lives in Superior with her husband Dan.
Share on Twitter!
For #wmnhist #IWD2016 mncerts</a> is highlighting 18 women leading MN&#39;s <a href="https://twitter.com/hashtag/CleanEnergy?src=hash">#CleanEnergy</a> industry! <a href="https://t.co/N6dQ6gXx6U">https://t.co/N6dQ6gXx6U</a> <a href="https://t.co/q0ZWy51Iym">pic.twitter.com/q0ZWy51Iym</a></p>&mdash; CERTs (MNCERTs) March 1, 2016
About the Author: Kathleen McGee is a freelance writer and content strategist for environmental organizations. She can be reached at

[email protected]
---
The Minnesota Women in Energy series highlights influential women who are part of our state's energy efficiency and renewable energy industries during Women's History Month.