The Minnesota Women in Energy series highlights influential women who are part of our state's energy efficiency and renewable energy industries. CERTs is highlighting these leaders during the month of March in 2018, which is Women's History Month, culminating in a reception at the 2018 CERTs Conference in St. Cloud on March 28th.
As part of the series we interviewed Katherine Teiken, Energy Efficiency Fellow with Minnesota Housing, to learn more about her work, what inspires her, and how other women can get involved in the industry. Read on to learn more!
---
Can you tell us a little bit about what you do in the energy world in Minnesota?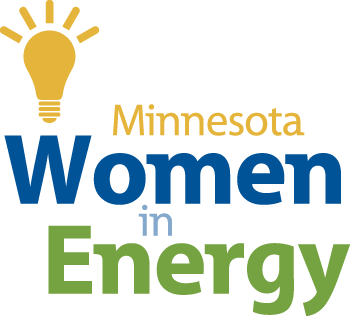 I started my career by working in single-family residential energy efficiency in Saint Paul. I moved to rural southwestern Minnesota where I expanded my work to include not just energy efficiency improvements but to be more holistic by also working on health and safety issues in both single-family and multi-family buildings.
My work then led me to the Minnesota Housing Finance Agency. As the branch of the state government that finances a majority of the affordable housing in the state of Minnesota, it was a great opportunity for me to be able to support increased access and implementation of energy efficiency and renewable energy within affordable housing. Two specific projects that I am working on right now include co-leading the Minnesota Multifamily Affordable Housing Energy Network (MMAHEN) and also leading a PhaseII of the EnergyScoreCards Minnesota Pilot.

How did you get into this work?

My first semester of college, I took an Intro to Environmental Studies course that really challenged my preconceptions and opened my eyes to the forces behind climate change and the steps that would be necessary to mitigate it. The professors who taught this subject were ardent environmentalists; they worked hard to encourage difficult questions, critical thinking, and fierce debate. These courses inspired me to deviate from my previously planned career path. I ended up majoring in Environmental Studies, and went on to get a Master's of Science in Science, Technology, and Environmental Policy (MS-STEP) from the Humphrey School of Public Affairs at the University of Minnesota.

What is a typical day like for you?

A typical day for me includes talking with a lot of people! I participate on a lot of conference calls and video calls with a variety of groups and stakeholders. A large part of my role at Minnesota Housing includes providing assistance to building owners and working with external stakeholders such as utility companies, city staff, and advocacy organizations.

What are the best and worst parts of your job?

The best part of my job is working with so many individuals and organizations from different backgrounds. I am constantly meeting new people and learning about new organizations that are doing great work. The field is ever-changing, and so there are always new things to learn and new people to meet.

What about your job inspires you?

My job inspires me because I know that through this work, I am affecting real Minnesotans. I am helping to make people's everyday lives safer, healthier, and more affordable. It is sometimes difficult to remember that the work we do impacts real people. The work we do and the policies we promote don't occur in a vacuum. Real people's lives are improved by the policy changes that we are all working toward. We are helping to make a difference and we must continue to push for what we know is right.

What advice do you have for women who are thinking about working in energy?

Do it! I am so proud to be in a STEM field. Although my work isn't too technical, having the science and math background has really helped me have a comprehensive understanding of how specific programs and policies will affect stakeholders.

About Katherine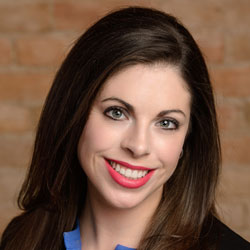 Katherine Teiken
Energy Efficiency Fellow
Minnesota Housing
Katherine Teiken is an Energy Efficiency Fellow for Minnesota Housing. Katherine works with owners and managers of affordable multifamily buildings to provide education and resources to help implement energy and water efficiency retrofits. Part of her role at Minnesota Housing is to co-lead a statewide network called the Minnesota Multifamily Affordable Housing Energy Network. The purpose of the network is to increase energy efficiency and conservation in multifamily buildings in Minnesota by improving and expanding the use and equitable access of available resources.
Prior to coming to Minnesota Housing, Katherine worked as a project manager for Southwest Minnesota Housing Partnership (SWMHP) in Slayton, MN. Her role at SWMHP focused on project managing single family and small multifamily rehabilitation projects. She also worked for Neighborhood Energy Connection in Saint Paul, MN to provide energy efficiency recommendations for single family dwellings.
Katherine holds a Bachelor's degree in Environmental Studies from St. Olaf College. She holds a Master's of Science in Science, Technology, and Environmental Policy from the Humphrey School of Public Affairs at the University of Minnesota.
Join us in celebrating Katherine and other leaders at the 2018
CERT

s Conference!


Join hundreds of Minnesotans exploring their clean energy options March 28-29 at the 2018 Clean Energy Resource Teams (CERTs) Conference! The first day ends with a reception honoring women leading Minnesota's clean energy industry and featuring dinner-worthy appetizers, drinks, more networking, and games. Learn more and register >>
---
Share on Twitter
MN Women in #Energy: Read our interview with Katherine Teiken mnhousing</a> <a href="https://t.co/lDV0HKGcau">https://t.co/lDV0HKGcau</a> <a href="https://twitter.com/hashtag/WomensHistoryMonth?src=hash&amp;ref_src=twsrc%5Etfw">#WomensHistoryMonth</a> <a href="https://twitter.com/hashtag/IWD2018?src=hash&amp;ref_src=twsrc%5Etfw">#IWD2018</a> <a href="https://t.co/PE2jFW5EvL">pic.twitter.com/PE2jFW5EvL</a></p>&mdash; CERTs (MNCERTs) March 8, 2018
For #WomensHistoryMonth MNCERTs</a> is highlighting 22 women leading MN&#39;s <a href="https://twitter.com/hashtag/CleanEnergy?src=hash&amp;ref_src=twsrc%5Etfw">#CleanEnergy</a> industry! <a href="https://t.co/N6dQ6hf8vu">https://t.co/N6dQ6hf8vu</a> <a href="https://twitter.com/hashtag/womensday?src=hash&amp;ref_src=twsrc%5Etfw">#womensday</a> <a href="https://twitter.com/hashtag/IWD2018?src=hash&amp;ref_src=twsrc%5Etfw">#IWD2018</a> <a href="https://t.co/aknVGb3jzw">pic.twitter.com/aknVGb3jzw</a></p>&mdash; CERTs (MNCERTs) March 1, 2018
Share on Facebook
The Minnesota Women in Energy series highlights influential women who are part of our state's energy efficiency and renewable energy industries during Women's History Month.

Suggest someone or See past years

All 2018 Interviews