The Minnesota Women in Energy series highlights influential women who are part of our state's energy efficiency and renewable energy industries. CERTs is highlighting these leaders during the month of March in 2017, which is Women's History Month.
As part of the series we interviewed Kelly Lady, Manager of Marketing and Energy Services for Austin Utilities, to learn more about her work, what inspires her, and how other women can get involved in the industry. Read on to learn more!
---
Can you tell us a little bit about what you do in the energy world in Minnesota?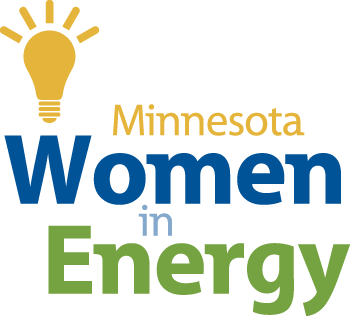 I work for Austin Utilities, a municipal utility offering electric, natural gas, and water services to about 12,000 customers. I think if you ask anyone from a small municipal utility that question you would get this similar answer, pretty much everything. If it has anything to do with running a utility energy program I'm involved. From creating and marketing programs, working with customers and applications, keeping current with state regulations, and holding meetings and educational events with customers. In addition, I oversee all the other non-energy related marketing for the utility such as our website, newsletter and social media. Our board gave us a directive a few years ago to make our customers more aware of our offerings and achievements outside of energy conservation.

How did you get into this work?

I started my career at the utility in the credit and collections department after coming from the banking industry. From the time I started at the utility I had an interest in learning and growing. I found the industry fascinating. As opportunities became available I transitioned through the organization working on both the electric and natural gas sides of the business. I believe having a rounded understanding our organization really helped me advance. Ending up in the energy efficiency world was just a natural part of that transitioning.

What is a typical day like for you?

There really isn't a typical day and I think that is what I like best about my job. I never know if I'll be working directly with a customer on a bill question or rebate, creating marketing material for a new program, or attending meetings to stay current on technology and policy. Some days you come into the office thinking your day is planned and end up spending the day on something entirely different. Lately, a lot of my attention is focused on preparing a community solar offering for our customers. But at the same time I'm busy working on our annual report and getting our booth ready for the Home and Vacation show.

What are the best and worst parts of your job?

The best part is the opportunity to meet so many people and make so many connections. The worst part is not having the time or resources available to do everything you wish you could do. Most staff at small municipal utilities have multiple responsibilities and stay very busy.

What about your job inspires you?

When a customer thanks me for helping them I feel like I am making a difference and that inspires me. So do all the great people I get to meet that are working at other organizations working in the energy world.

What advice do you have for women who are thinking about working in energy?

First of all, I would tell them to be excited! There is so much going on in the energy world and so many careers choices that can take you down the energy pathway. Engineering isn't necessarily required but the more you know and understand the better. Read everything you can get your hands on to learn more about the energy industry to help you decide what area interests you the most. Last, be excited to be part of such a diverse and relevant industry.

About Kelly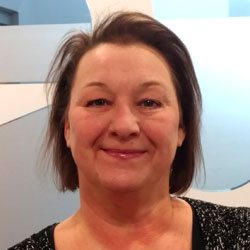 Kelly Lady
Manager of Marketing and Energy Services
Austin Utilities
Kelly Lady started at Austin Utilities in 1993 as the credit and collection secretary. She moved in the energy services department in 1999 and is currently the Marketing and Energy Services Manager. Kelly oversees all aspects of the energy efficiency program as well as other utility marketing. Kelly serves as the treasurer for the AESP Midwest Chapter and was a part of the 2007 founding team. She's also an active community volunteer and currently serves on local boards and committees for Spruce Up Austin, Latin Economic Development Committee and Austin's Vison2020 project. Kelly has a Bachelor of Science degree in business administration from the Minnesota Southwest State and a Master of Business Administration degree from Augsburg University, both earned while employed at AU. Kelly lives in Austin with her husband. When she isn't working she enjoys gardening, cooking, and spending time with her grandchildren.
Share on Twitter!
MN Women in #Energy: Kelly Lady at Austin Utilities https://t.co/CsEsYrtdvo #wmnhist #IWD2017 pic.twitter.com/amcsZ4Gp3m

— CERTs (@MNCERTs) March 1, 2017
For #WomensHistoryMonth mncerts</a> is highlighting 18 women leading MN&#39;s <a href="https://twitter.com/hashtag/CleanEnergy?src=hash">#CleanEnergy</a> industry! <a href="https://t.co/N6dQ6hf8vu">https://t.co/N6dQ6hf8vu</a> <a href="https://twitter.com/hashtag/womensday?src=hash">#womensday</a> <a href="https://twitter.com/hashtag/IWD2017?src=hash">#IWD2017</a> <a href="https://t.co/sfwkGv8MK6">pic.twitter.com/sfwkGv8MK6</a></p>&mdash; CERTs (MNCERTs) March 2, 2017
Share on Facebook
---
The Minnesota Women in Energy series highlights influential women who are part of our state's energy efficiency and renewable energy industries during Women's History Month.