The Minnesota Women in Energy series highlights influential women who are part of our state's energy efficiency and renewable energy industries. CERTs is highlighting these leaders during the month of March in 2018, which is Women's History Month, culminating in a reception at the 2018 CERTs Conference in St. Cloud on March 28th.
As part of the series we interviewed Leigh Currie, Senior Staff Attorney with the Minnesota Center for Environmental Advocacy, to learn more about her work, what inspires her, and how other women can get involved in the industry. Read on to learn more!
---
Can you tell us a little bit about what you do in the energy world in Minnesota?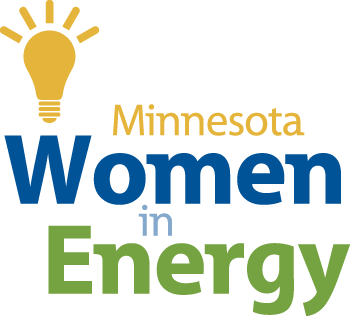 I have been an attorney at the Minnesota Center for Environmental Advocacy for about four years. MCEA represents groups at the Public Utilities Commission in resource planning, rate cases, and resources acquisition dockets. I generally represent MCEA along with Fresh Energy, Sierra Club, and Wind on the Wires and we engage in these dockets to advocate for cost-effective lower-carbon options that can still meet customer needs. MCEA also advocates for actions in other sectors of the economy that will reduce greenhouse gas emissions, such as adopting clean car standards or the zero-emission vehicle sales policy that many other states now have.

How did you get into this work?

I went to law school with the goal of working for an organization like MCEA to help protect the environment. I grew up camping and spending a lot of time outside and it really helped shape who I am, and I wanted to make sure that everyone got the chance to experience being outside the way I did. I didn't realize when I went to law school, though, that MCEA is really a one-of-a-kind organization in Minnesota and there aren't many jobs where you can be in the courtroom advocating for environmental protections. So I ended up practicing environmental law at a firm, clerking at the court of appeals, and teaching at William Mitchell while volunteering for groups like Climate Generation: A Will Steger Legacy before landing at MCEA.

What is a typical day like for you?

There is really no typical day here! There are days when I spend all my time in front of a computer drafting comments or doing legal research, while other days are spent entirely in meetings with colleagues and partners figuring out our next move or appearing in front of the Public Utilities Commission. I appreciate the variety—it keeps me on my toes

What are the best and worst parts of your job?

The best and worst part of my job is that I am trying to find solutions to climate change. It's the best part of my job because I get the satisfaction of knowing that I'm doing everything I can to tackle climate change, which is one of the hardest-to-solve environmental issues of our generation. At the end of the day I can honestly look my kids in the eye and tell them that I did everything I could, and there is some comfort in that.
But working on climate change is also the worst part of my job because it's become such a divisive issue. It's disheartening to know that we have economic solutions to dramatically decarbonize both electricity production and transportation, but that we can't get them in place because of the political power held by large fossil fuel companies.

What about your job inspires you?

I am constantly inspired by all of the brilliant, dedicated people I get to work with every day. There are so many smart people at so many different organizations who have dedicated themselves to working together on climate change and other environmental threats. So much has already been accomplished by people who came before me, and we are continuing to make progress toward raising awareness and implementing solutions for seemingly intractable problems.

What advice do you have for women who are thinking about working in energy?

Stick with it. It's a technical field and it takes time to build expertise. I started working in energy four years ago, and while I brought some legal expertise with me, I did not have the energy background yet. I had a notebook I brought with me to meetings and I wrote down acronyms and terms that I wasn't familiar with to look up later—it was a long list! And while I'm still learning new things every day, I can now generally keep up in conversations and occasionally offer some expertise of my own.

About Leigh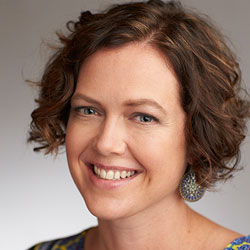 Leigh Currie
Senior Staff Attorney
Minnesota Center for Environmental Advocacy
Leigh graduated salutatorian from William Mitchell College of Law (now Mitchell Hamline School of Law), has an M.S. in Conservation Biology from the University of Minnesota, and has a B.S. in Environmental Science and Biology from Tufts University. Leigh regularly appears at the Public Utilities Commission to advocate for economic solutions to fight climate change.
Join us in celebrating Leigh and other leaders at the 2018
CERT

s Conference!


Join hundreds of Minnesotans exploring their clean energy options March 28-29 at the 2018 Clean Energy Resource Teams (CERTs) Conference! The first day ends with a reception honoring women leading Minnesota's clean energy industry and featuring dinner-worthy appetizers, drinks, more networking, and games. Learn more and register >>
---
Share on Twitter
MN Women in #Energy: Read our interview with Leigh Currie (leighcurrie</a>) <a href="https://twitter.com/MCEA1974?ref_src=twsrc%5Etfw">MCEA1974 https://t.co/RriQ7MpZNa #WomensHistoryMonth #IWD2018 pic.twitter.com/SZpKWD0yQW

— CERTs (@MNCERTs) March 8, 2018
For #WomensHistoryMonth MNCERTs</a> is highlighting 22 women leading MN&#39;s <a href="https://twitter.com/hashtag/CleanEnergy?src=hash&amp;ref_src=twsrc%5Etfw">#CleanEnergy</a> industry! <a href="https://t.co/N6dQ6hf8vu">https://t.co/N6dQ6hf8vu</a> <a href="https://twitter.com/hashtag/womensday?src=hash&amp;ref_src=twsrc%5Etfw">#womensday</a> <a href="https://twitter.com/hashtag/IWD2018?src=hash&amp;ref_src=twsrc%5Etfw">#IWD2018</a> <a href="https://t.co/aknVGb3jzw">pic.twitter.com/aknVGb3jzw</a></p>&mdash; CERTs (MNCERTs) March 1, 2018
Share on Facebook
The Minnesota Women in Energy series highlights influential women who are part of our state's energy efficiency and renewable energy industries during Women's History Month.

Suggest someone or See past years

All 2018 Interviews