The Minnesota Women in Energy series highlights influential women who are part of our state's energy efficiency and renewable energy industries. CERTs is highlighting these leaders during the month of March in 2018, which is Women's History Month, culminating in a reception at the 2018 CERTs Conference in St. Cloud on March 28th.
As part of the series we interviewed Lola Schoenrich, Vice President with Great Plains Institute, to learn more about her work, what inspires her, and how other women can get involved in the industry. Read on to learn more!
---
Can you tell us a little bit about what you do in the energy world in Minnesota?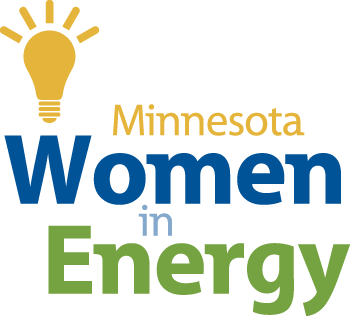 I am a Vice President at the Great Plains Institute, leading our Communities work. GPI's mission is to transform the energy system to benefit the economy and the environment. About a quarter of our work is working directly with communities helping them to set energy or climate goals, develop local policies to support those goals, and get clean energy projects up and running. GPI co-directs the GreenStep Cities program in partnership with the MPCA and serves on the Steering Committee with CERTs, other state agencies and nonprofits. We are also a CERT partner, leading the Metro Region and helping communities across the state with solar projects. The Communities program staff of six brings expertise in local planning, efficiency, green buildings, solar and other renewable energy, and electric vehicles.

How did you get into this work?

I was always interested in environmental issues. My first job out of college was as a home energy auditor working for a small nonprofit group that focused on local action on energy. I've been working in the energy field ever since in a variety of roles including as an Executive Director, a policy coalition organizer, policy advocate, and starting and leading community-scale programs.

What is a typical day like for you?

The great thing about my job is that every day is different. I am always learning something new.

What are the best and worst parts of your job?

The best part of my job is the strategic thinking and analysis that we've done recently to ensure that every program we work on and every new initiative we start is as impactful as it can be. The worst part of every job for almost everyone is the administrative paperwork, but it's a necessary part of the work.

What about your job inspires you?

The passion, commitment, strategic thinking, and effectiveness of the people that I work directly with and those we work with as an organization. There are only 30 years between now and 2050. That means that people in their 20s and 30s today have the arch of their careers to tackle the challenge of climate change. You are imagining and creating a new energy system and shifting paradigms in ways that my generation never imagined. Younger people are inspiring and driving action—at their schools, colleges, cities, states and more — by challenging all of us to protect them and their future. You all give me hope for the future.

What advice do you have for women who are thinking about working in energy?

Build strong support networks. Find people who share your values both within and outside your own organization. Reach out to the people you want as mentors. Partner with people who are good at different things than you. Transform systems.

About Lola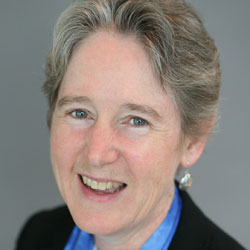 Lola Schoenrich
Vice President
Great Plains Institute
Lola Schoenrich leads the Institute's work on sustainable communities and energy efficiency, providing strategic direction, overall program management, fundraising, and facilitation. Lola has over 35 years of experience in energy policy and community energy initiatives. She has extensive background in bringing diverse groups of people together to craft energy policy and implement projects in networks, coalitions, and working teams. For example, she was one of the founders of the Clean Energy Resource Teams (CERTs) and of GreenStep Cities. She spent nine years on the RE-AMP Steering Committee as the Working Group leader of the Energy Efficiency Working Group, and is one of the founders of the National Network of Statewide-Local Sustainability Organizations (N2S2O). Previous to joining the Great Plains Institute, she was the Energy Program Director at the Minnesota Project, where she led the energy policy and coalition work. In the course of her 20 years at the Minnesota Project, Lola also worked on numerous other projects, including community sustainability, waste management, recycling, household hazardous waste management and waste reduction. Previous to her work with the Minnesota Project, she was the Executive Director of the Self-Reliance Center (now the Sustainable Resources Center) running community-based energy efficiency and conservation programs in Minneapolis neighborhoods. Lola has a BA in biology from Hampshire College.
Join us in celebrating Lola and other leaders at the 2018
CERT

s Conference!


Join hundreds of Minnesotans exploring their clean energy options March 28-29 at the 2018 Clean Energy Resource Teams (CERTs) Conference! The first day ends with a reception honoring women leading Minnesota's clean energy industry and featuring dinner-worthy appetizers, drinks, more networking, and games. Learn more and register >>
---
Share on Twitter
MN Women in #Energy: Read our interview with Lola Schoenrich greatplainsinst</a> <a href="https://t.co/P61juYrkgQ">https://t.co/P61juYrkgQ</a> <a href="https://twitter.com/hashtag/WomensHistoryMonth?src=hash&amp;ref_src=twsrc%5Etfw">#WomensHistoryMonth</a> <a href="https://twitter.com/hashtag/IWD2018?src=hash&amp;ref_src=twsrc%5Etfw">#IWD2018</a> <a href="https://t.co/rcPNow2qGq">pic.twitter.com/rcPNow2qGq</a></p>&mdash; CERTs (MNCERTs) March 8, 2018
For #WomensHistoryMonth MNCERTs</a> is highlighting 22 women leading MN&#39;s <a href="https://twitter.com/hashtag/CleanEnergy?src=hash&amp;ref_src=twsrc%5Etfw">#CleanEnergy</a> industry! <a href="https://t.co/N6dQ6hf8vu">https://t.co/N6dQ6hf8vu</a> <a href="https://twitter.com/hashtag/womensday?src=hash&amp;ref_src=twsrc%5Etfw">#womensday</a> <a href="https://twitter.com/hashtag/IWD2018?src=hash&amp;ref_src=twsrc%5Etfw">#IWD2018</a> <a href="https://t.co/aknVGb3jzw">pic.twitter.com/aknVGb3jzw</a></p>&mdash; CERTs (MNCERTs) March 1, 2018
Share on Facebook
The Minnesota Women in Energy series highlights influential women who are part of our state's energy efficiency and renewable energy industries during Women's History Month.

Suggest someone or See past years

All 2018 Interviews