The Minnesota Women in Energy series highlights influential women who are part of our state's energy efficiency and renewable energy industries. CERTs is highlighting these leaders during the month of March in 2018, which is Women's History Month, culminating in a reception at the 2018 CERTs Conference in St. Cloud on March 28th.
As part of the series we interviewed Lynette Engelhardt Stott, Energy Programs Coordinator with Three Rivers Community Action, to learn more about her work, what inspires her, and how other women can get involved in the industry. Read on to learn more!
---
Can you tell us a little bit about what you do in the energy world in Minnesota?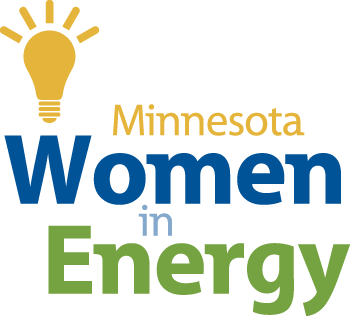 I am the Energy Programs Coordinator at Three Rivers Community Action. I direct two federally-funded programs–the Energy Assistance Program and the Weatherization Assistance Program–for low-income households in southeastern Minnesota. We help families pay their heat and electric bills as well as provide energy efficiency upgrades to homes.

How did you get into this work?

I started my career in Washington, DC working as an advocate for federal programs that help low-income families experiencing hunger. LIHEAP was one of the first programs I lobbied in support of at the national level. My family moved to Minnesota twelve years ago and I directed offices around the country that advocated for low-income families in state capitals, including supporting initiatives to promote clean energy. When I was job searching a few years ago, I saw the posting for my current job and thought it was a really nice melding of the work I'd done over the years.

What is a typical day like for you?

My days are pretty varied. Some days I spend a lot of time talking with participants in our programs and other days I spend my day approving work orders and invoices for contractors to weatherize homes. I supervise a wonderful team of 15 people, and enjoy my daily interactions with colleagues.

What are the best and worst parts of your job?

I love knowing that we are making a difference in people's lives. We receive a lot of positive feedback from people who've been helped by our programs. It's wonderful to hear that a family's energy bills have been cut in half following the weatherization work we did in their home. I love the hand-written notes from a household thanking us for their new furnace. We can't always help everyone and the needs are great. The worst part of my job is having to tell families that we are unable to assist them.

What about your job inspires you?

I love knowing that the work I do provides direct assistance to people in need. Too often in life we feel helpless in our ability to solve the big problems. But every day I get to be part of providing assistance to more than 13,000 people in our four counties. We provide a lot of education to our households about energy efficiency. We often find that people already have good energy habits–in large part because they need to keep their energy bills low in order to make ends meet.

What advice do you have for women who are thinking about working in energy?

Women should follow whatever career path they are interested in. Our need for energy efficiency is great and we need more creative minds at the table! All are welcome!

About Lynette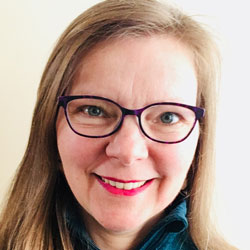 Lynette Engelhardt Stott
Energy Programs Coordinator
Three Rivers Community Action
Lynette Engelhardt Stott is the Energy Programs Coordinator for Three Rivers Community Action. Lynette has twenty-five years' experience working in anti-poverty programs at the national, state and local levels. In her role at Three Rivers, Lynette manages the Energy Assistance Program and Weatherization Assistance Program in Goodhue, Olmsted, Rice and Wabasha counties. Her responsibilities include program planning, budgeting and oversight of the program to ensure annual production goals are met and that programs are administered according to state and federal guidelines. Lynette chairs the state Energy Assistance Coordinators Association and recently served on the Core Advisory Committee and the Reducing Energy Poverty Task Force of the Connecting Low-Income Communities Through Efficiency & Renewables (CLICERS) initiative.
Join us in celebrating Lynette and other leaders at the 2018
CERT

s Conference!


Join hundreds of Minnesotans exploring their clean energy options March 28-29 at the 2018 Clean Energy Resource Teams (CERTs) Conference! The first day ends with a reception honoring women leading Minnesota's clean energy industry and featuring dinner-worthy appetizers, drinks, more networking, and games. Learn more and register >>
---
Share on Twitter
MN Women in #Energy: Read our interview with Lynette Engelhardt Stott threeriverscap</a> <a href="https://t.co/pyHd8lLOjF">https://t.co/pyHd8lLOjF</a> <a href="https://twitter.com/hashtag/WomensHistoryMonth?src=hash&amp;ref_src=twsrc%5Etfw">#WomensHistoryMonth</a> <a href="https://twitter.com/hashtag/IWD2018?src=hash&amp;ref_src=twsrc%5Etfw">#IWD2018</a> <a href="https://t.co/ZcfRZ5fava">pic.twitter.com/ZcfRZ5fava</a></p>&mdash; CERTs (MNCERTs) March 8, 2018
For #WomensHistoryMonth MNCERTs</a> is highlighting 22 women leading MN&#39;s <a href="https://twitter.com/hashtag/CleanEnergy?src=hash&amp;ref_src=twsrc%5Etfw">#CleanEnergy</a> industry! <a href="https://t.co/N6dQ6hf8vu">https://t.co/N6dQ6hf8vu</a> <a href="https://twitter.com/hashtag/womensday?src=hash&amp;ref_src=twsrc%5Etfw">#womensday</a> <a href="https://twitter.com/hashtag/IWD2018?src=hash&amp;ref_src=twsrc%5Etfw">#IWD2018</a> <a href="https://t.co/aknVGb3jzw">pic.twitter.com/aknVGb3jzw</a></p>&mdash; CERTs (MNCERTs) March 1, 2018
Share on Facebook
The Minnesota Women in Energy series highlights influential women who are part of our state's energy efficiency and renewable energy industries during Women's History Month.

Suggest someone or See past years

All 2018 Interviews