The Minnesota Women in Energy series highlights influential women who are part of our state's energy efficiency and renewable energy industries. CERTs is highlighting these leaders during the month of March in 2018, which is Women's History Month, culminating in a reception at the 2018 CERTs Conference in St. Cloud on March 28th.
As part of the series we interviewed Megan Hoye, Engagement Manager with Center for Energy and Environment, to learn more about her work, what inspires her, and how other women can get involved in the industry. Read on to learn more!
---
Can you tell us a little bit about what you do in the energy world in Minnesota?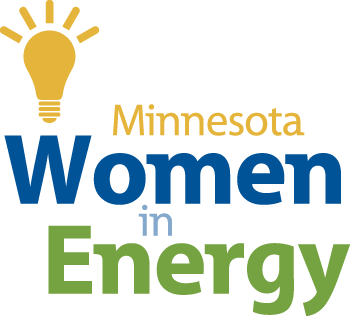 My work consists of leading advanced energy district planning projects, creating engagement and learning opportunities for energy experts and energy users, as well as leading and supporting user-centered research. My passion continues to be helping Minnesota explore how to have the most affordable and sustainable clean energy future. I believe that achieving this requires persistent collaboration, communication, and open-mindedness to new frameworks for assessing issues and opportunities.
I am the Engagement Manager at the Center for Energy and Environment, where I have worked for the last five years (April 2013). My time at CEE was preceded by Fresh Energy, the U of M Extension, time at a DC lobbying firm, and two local architecture firms before graduate school.
A major part of my work is helping navigate innovative development and energy piloting opportunities to explore new value streams for the public and utilities. This guidance includes facilitating visioning for development or redevelopment projects that are looking to lean in to the future through increased resiliency and flexibility in their investments. It also includes producing technical and economic analysis that outline the costs and benefits of various development scenarios and recommendations for implementation. I am currently the project manager of the Edina Grandview Green Sustainability Study and lead on the DSM support services provided to the Rice Creek Commons and the Destination Medical Center projects.
I also work with communities on energy action plan development and implementation support, preparing energy analysis to guide this process and developing tools intended to elicit and sustain local action. I am also the community lead for St. Cloud through Xcel Energy's Partners in Energy program.
I also lead and support user-centered research projects at CEE. Through this part of my work I am able to identify opportunities for increased public benefit or energy user benefit through examining the opportunities and costs of local action. Right now this consists of being the community liaison for our Commercial Energy Codes Support Pilot as well as the Pay-for-Performance study that will begin February/March 2018, and looking for user-centered electric vehicle research that can help increase penetration beyond natural market rates.
For over the last four years I have also overseen CEE's peer to peer learning opportunities, believing that we can have deeper learning when we have inquisitive and innovative engagement. This work was carried out through our webinars, forums, and workshops to inform and optimize future energy impacts.

How did you get into this work?

My background originally is in architecture and design. I worked at two firms in Minneapolis for over four years conducting sustainable building materials research and collecting and inventorying life cycle information around embedded and operational natural resource impacts. In doing this work I grew a deeper interest in the energy impacts of this work and in building design. This, combined with my interest in impacts beyond a per-project basis, turned me on to a path in public policy. While working on my Masters of Science in Science Technology and Environmental Public Policy from the Humphrey School of Public Affairs, I exposed myself to engagement, planning and development practices, and grew a strong interest in policy analysis and evaluation. Today, my work allows me to bring these interests and skills together, helping to carve space for a type of work that did not exist ten years ago.

What is a typical day like for you?

I tend wear a number of hats and playing various roles based on the project at hand. This is to CEE's credit, as we are very team based.
A typical day includes coordinating with city sustainability leaders on project expectations and on fact gathering needs. It includes laying out strategies for devising development scenarios with various development costs, levels of flexibility, marketability, and carbon, water, and air impacts. It includes working with my colleagues to guide the modeling and analysis that needs to be done to complete our technical evaluation and work to envision new tools that will help us do this work better. In supporting some of our energy codes work, I may spend party of my day communicating with cities about ongoing projects and or with internal plan reviewers to complete our work and get it back to pilot participants. This work often also entails technical writing to communicate our findings as well as summarizing this work in a final report. I may also spend part of my day communicating with someone on our policy team to discuss possible issues that need further analysis or study and how some secondary research or engagement activities could help. I am also on three internal committees, a sustainability committee, a business development committee, and project management committee, and may attend one of these meetings. On an average day I am working on three to five projects, sometimes of very different ilks. This keeps me busy, on my toes, and my mind learning.
To the extent that we are talking about life outside of the office, knowing what is going on in our industry is an integral part of my world. I spend considerate amounts of time, as do many in our industry, connecting with people after work or over morning coffee to hear different perspectives on current and upcoming issues. Beyond this, I love to swim, run, and bike (I would go as far as to call myself a triathlete), sail in the summer, play soccer in the fall and italian language classes, and love to cook all year round.

What are the best and worst parts of your job?

Best parts: I love the people I work with and I love that no day is the same. I get to work on interesting issues and projects where I am asked to be critical and creative with my problem solving. Every day I am challenged to be a more critical thinking, a better and more persuasive communicator, and a better project manager. Everyday I believe my work contributes to precedents and dialogues that are advancing the benefits of services that are provided to Minnesota energy customers and consequently the public.
Worst parts: As one who helps facilitate engagement, a type of expertise that can be helpful across many content areas, opportunities to build content depth and expertise take great additional effort. Over time, I have found ways to achieve both breadth and depth, although often resulting in the wearing of many hats. It is also a type of work that is often left behind the curtain where the content experts are in the spotlight, instead of the experts that are applying techniques to communicate the work.

What about your job inspires you?

I am humbled everyday by the smart, hard-working, and dedicated people that I work with. My colleagues keep me inspired in a regular basis. At a broader level, I am inspired to do my work when I look at the energy mix of our largest utilities today compared to 10-15 years ago, at how many more businesses and communities have energy or carbon goals and are taking action, and I look at how many more jobs revolve around sustainability today than they did 10-15 years ago. We are moving the needle. I am also inspired to do this work as I get to see the world through travel and through changing weather stories from around the world. That no only is this a place worth protecting so that we can enjoy it longer, but also that nature is force to be reckoned with and if we want to make big impact we need to think big.

What advice do you have for women who are thinking about working in energy?

This is a wonderful industry that is benefiting from well rounded professionals that bring together not just science or communications backgrounds, but bring both to the table and bring a humble, honest, and curious mind with them. The problems we are asking ourselves are very complex and to communicate well with people in different positions, we need to not be afraid to speak the same language. And sometimes this means asking many questions that people don't think to ask or are afraid to ask. I recommend to women who are interested in this industry that they not be afraid to take on new challenges or roles. Set goals and tell your boss how you met them. At the same time, ask your colleagues how you can help them meet their goals and be a team player. I can't stress enough how much I think being a good written communicator is. Hone those writing skills at every chance you get. When there are opportunities to be on a panel or be a guest speaker, seek them out. Especially early in your career you may not yet feel like an expert, but are becoming one or may be one and these opportunities help you become even better at what you do. Lastly, network with other women (and men) in this industry, as we are excellent advocates for one another and will help each other see the next opportunity on the horizon.

About Megan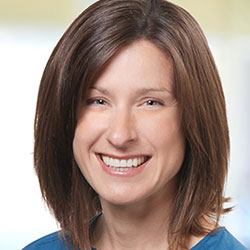 Megan Hoye
Engagement Manager
Center for Energy and Environment
Megan joined CEE in 2013. As Engagement Manager Megan focuses on advancing clean energy impacts of research and asserting opportunities for innovation through energy planning, user-centered research, policy analysis, and employing innovative engagement techniques. Her work brings CEE research to new audiences and helps our organization apply research expertise in new areas of growth.
With a background in commercial design and development, Megan specializes in commercial energy code analysis and new construction services. Megan manages city relationships and coordinates all projects for the Commercial Energy Codes Support Program pilot and has a deep interest in net-zero energy building design as well as tools and training information that can drive at smart client decision-making. In 2012 Megan also became a ICC certified Commercial Energy Plans Examiner. Megan has also been leading the development of user-centered research opportunities for electric vehicles in the form of pilots, customer education and evaluation, and policy analysis.
Before joining CEE Megan worked for over three years at architecture and planning firms in Minneapolis. As a LEED® accreditation professional she collaborated in reviewing LEED® documentation for over two million square feet of buildings, in both North America and Asia. Megan received her Master of Science in science, Technology, and Environmental Public Policy from the Humphrey School of Public affairs, focusing on energy policy and public engagement. Her thesis research provided policy and regional coordination efforts that would help reduce the risk of developing multi-state transmission lines that were design to help increase the renewable energy mix on the grid in the Upper Midwest.
Join us in celebrating Megan and other leaders at the 2018
CERT

s Conference!


Join hundreds of Minnesotans exploring their clean energy options March 28-29 at the 2018 Clean Energy Resource Teams (CERTs) Conference! The first day ends with a reception honoring women leading Minnesota's clean energy industry and featuring dinner-worthy appetizers, drinks, more networking, and games. Learn more and register >>
---
Share on Twitter
MN Women in #Energy: Read our interview with Megan Hoye (megan_mncee</a>) <a href="https://twitter.com/MnCEE?ref_src=twsrc%5Etfw">MnCEE https://t.co/D84J7eq2Eo #WomensHistoryMonth #IWD2018 pic.twitter.com/8MRYQQBvWQ

— CERTs (@MNCERTs) March 8, 2018
For #WomensHistoryMonth MNCERTs</a> is highlighting 22 women leading MN&#39;s <a href="https://twitter.com/hashtag/CleanEnergy?src=hash&amp;ref_src=twsrc%5Etfw">#CleanEnergy</a> industry! <a href="https://t.co/N6dQ6hf8vu">https://t.co/N6dQ6hf8vu</a> <a href="https://twitter.com/hashtag/womensday?src=hash&amp;ref_src=twsrc%5Etfw">#womensday</a> <a href="https://twitter.com/hashtag/IWD2018?src=hash&amp;ref_src=twsrc%5Etfw">#IWD2018</a> <a href="https://t.co/aknVGb3jzw">pic.twitter.com/aknVGb3jzw</a></p>&mdash; CERTs (MNCERTs) March 1, 2018
Share on Facebook
The Minnesota Women in Energy series highlights influential women who are part of our state's energy efficiency and renewable energy industries during Women's History Month.

Suggest someone or See past years

All 2018 Interviews