The Minnesota Women in Energy series highlights influential women who are part of our state's energy efficiency and renewable energy industries. CERTs is highlighting these leaders during the month of March in 2018, which is Women's History Month, culminating in a reception at the 2018 CERTs Conference in St. Cloud on March 28th.
As part of the series we interviewed Michelle Joy Gransee, State Energy Office Manager – Clean Energy & Programs at Minnesota Department of Commerce, to learn more about her work, what inspires her, and how other women can get involved in the industry. Read on to learn more!
---
Can you tell us a little bit about what you do in the energy world in Minnesota?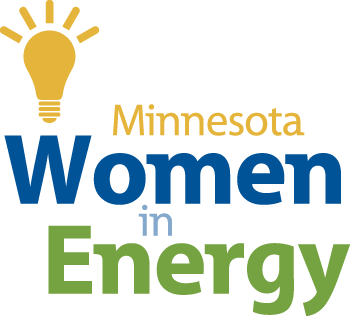 I serve as the manager for the State Energy Office, Clean Energy & Programs Unit. Within that role, I provide oversight to three teams: our Low-Income Weatherization Assistance Program (WAP) monitoring and technical assistance team, our Program Connections (PC) education and outreach team, and our Clean Energy Technologies (CET) technical assistance team.

How did you get into this work?

I was serving as the director of an AmeriCorps National Service Program focused on improving the environment when I was introduced to the Midwest Renewable Energy Association (MREA) Renewable Energy and Sustainable Living Fair in Custer, Wisconsin. My interest in clean energy technologies grew as I obtained my master's in natural resources at the University of Wisconsin – Stevens Point. After graduation I stayed on at the University, developing curriculum and teaching K-12 teachers about energy. Life then brought me back to Minnesota where one of my jobs was serving as the managing director of the Minnesota Renewable Energy Society. I joined Commerce in 2009 as the training coordinator and since have served as the Deployment Services supervisor and now as a SEO manager.

What is a typical day like for you?

Every day varies significantly. It is often filled with action-oriented meetings with staff or stakeholders on a plethora of energy-related topics such as how to best assist a low-income stakeholder, reviewing a report about to be submitted to the legislature, meeting with staff on a specific monitoring report for one of our service providers, brainstorming display ideas for the State Fair or developing a budget for one of our many grant-funded initiatives.

What are the best and worst parts of your job?

I truly enjoy the people with which I work and the stakeholders we serve. I enjoy being a part of the change to a clean energy market and a healthier society.
The continuing challenge is simply having access to enough resources to serve the business, legislative, low-income, and other commercial and residential needs for support in implementing energy efficiency and renewable energy in a timely way.

What about your job inspires you?

The true altruism of my staff, the growing solar market, and the direct and lasting impact that weatherization assistance providers have that are life-changing for low-income residents.

What advice do you have for women who are thinking about working in energy?

Know that the energy field is growing significantly, especially in clean energy technologies. Follow your passion and get involved. Whether you are exploring a career while gaining an engineering degree or you are looking into a second career through exploring volunteer opportunities with a neighborhood club, this field needs your expertise and knowledge.

About Michelle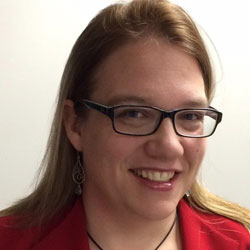 Michelle Joy Gransee
State Energy Office Manager
Clean Energy & Programs
Minnesota Department of Commerce
Michelle Gransee serves the MN Department of Commerce as the State Energy Office Manager for Clean Energy & Programs. She is an experienced energy manager with a demonstrated history of working in government administration. She has particular expertise in program development and evaluation, energy policy, clean energy technologies, training and conflict resolution. She has worked for the state since 2009. She received her B.A. from Concordia College – Moorhead in philosophy and art history, post-baccalaureate certification in education from the University of Minnesota-Duluth, and M.S. in natural resource from the University of Wisconsin – Stevens Point.
Join us in celebrating Michelle and other leaders at the 2018
CERT

s Conference!


Join hundreds of Minnesotans exploring their clean energy options March 28-29 at the 2018 Clean Energy Resource Teams (CERTs) Conference! The first day ends with a reception honoring women leading Minnesota's clean energy industry and featuring dinner-worthy appetizers, drinks, more networking, and games. Learn more and register >>
---
Share on Twitter
MN Women in #Energy: Read our interview with Michelle Gransee MNCommerce</a> <a href="https://t.co/qUaScFQUWH">https://t.co/qUaScFQUWH</a> <a href="https://twitter.com/hashtag/WomensHistoryMonth?src=hash&amp;ref_src=twsrc%5Etfw">#WomensHistoryMonth</a> <a href="https://twitter.com/hashtag/IWD2018?src=hash&amp;ref_src=twsrc%5Etfw">#IWD2018</a> <a href="https://t.co/SYiI5egqFW">pic.twitter.com/SYiI5egqFW</a></p>&mdash; CERTs (MNCERTs) March 8, 2018
For #WomensHistoryMonth MNCERTs</a> is highlighting 22 women leading MN&#39;s <a href="https://twitter.com/hashtag/CleanEnergy?src=hash&amp;ref_src=twsrc%5Etfw">#CleanEnergy</a> industry! <a href="https://t.co/N6dQ6hf8vu">https://t.co/N6dQ6hf8vu</a> <a href="https://twitter.com/hashtag/womensday?src=hash&amp;ref_src=twsrc%5Etfw">#womensday</a> <a href="https://twitter.com/hashtag/IWD2018?src=hash&amp;ref_src=twsrc%5Etfw">#IWD2018</a> <a href="https://t.co/aknVGb3jzw">pic.twitter.com/aknVGb3jzw</a></p>&mdash; CERTs (MNCERTs) March 1, 2018
Share on Facebook
The Minnesota Women in Energy series highlights influential women who are part of our state's energy efficiency and renewable energy industries during Women's History Month.

Suggest someone or See past years

All 2018 Interviews