The Minnesota Women in Energy series highlights influential women who are part of our state's energy efficiency and renewable energy industries. CERTs is highlighting these leaders during the month of March in 2017, which is Women's History Month.
As part of the series we interviewed Michelle Matthews, Development Manager with RES Americas, to learn more about her work, what inspires her, and how other women can get involved in the industry. Read on to learn more!
---
Can you tell us a little bit about what you do in the energy world in Minnesota?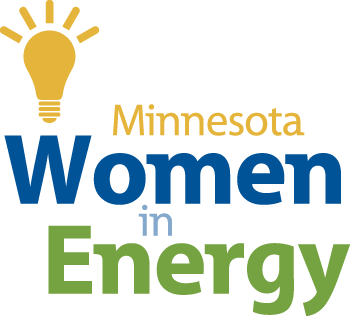 I've been involved in a few aspects of this world, including my work in community solar development and my involvement on the Board of Directors of Rural Renewable Energy Alliance (RREAL). RREAL has an inspiring mission, providing renewable energy opportunities for individuals, families and communities that wouldn't ordinarily have the option. It's been inspiring to watch the organization grow and to see one project after another reach new audiences. As part of my work in community solar, I'​ve been focused on several aspects of project development. In the early stages, I dig into local ordinances to match solar-friendly jurisdictions with what we've deemed to be a suitable site for solar. Once we have a site in development, I work with landowners, neighbors, and local representatives to move the project through the permitting process. I have also had the opportunity to be a part of the community solar working group, which brings together developers, stakeholders and the utility to work through the program. I'm now shifting into utility-scale solar and wind development at RES Americas, hoping to bring all of this experience together in my new role.​

How did you get into this work?

I always knew that I'd have a career in renewable energy or water issues in Minnesota. Those are the issues I've always been passionate about. Before law school, I worked in the environmental nonprofit realm. I didn't go to law school to practice law in the traditional sense or to work for the big firm, but it was an opportunity for me to learn a new way of thinking and to deepen the set of skills I had to offer to the industry. After a few years practicing law, I connected with RREAL and offered to put my legal experience to work as a way to get my feet wet in the industry. This opened the door to a new group of people, a new set of opportunities, and eventually a job opportunity with MN Community Solar, which led me to US Solar, and now RES Americas.

What is a typical day like for you?

It really depends. In this industry, many of us tend to wear a lot of hats — my work involves everything from land acquisition to permitting, regulatory proceedings to workgroups, building subscriber relationships to keeping an eye on future programmatic market opportunities. When I have a permit hearing on the horizon, I spent a lot of time reading through ordinances and minutes, preparing application materials, and reaching out to stakeholders (neighbors, city and county staff, etc.). When permitting isn't at the top of my list, I am researching other market opportunities, working with developers on aspects of program development, and working with landowners on other aspects of a project.

What are the best and worst parts of your job?

Permitting, from my perspective, has been more difficult than any of us ever anticipated. I think fellow developers would agree with me on that point. The resistance to some of these projects (NIMBYism) was unexpected, and it has been difficult to see solar projects withdrawn as a result of community pushback. On the flip side of that, the communities that have been eager about the possibility of large-scale renewable energy have been motivating. It's exciting to work with communities that want to be the first…and even want to be a part of the project.

What about your job inspires you?

It sounds so cliche, but the act of making the world a better place is inspiration enough. I work on a very small part of a very small set of projects in the scheme of things…but every little bit makes a difference. Minnesota has been at the forefront of community solar development, and all eyes across the country have been on this market. It feels like we have started something big.

What advice do you have for women who are thinking about working in energy?

The renewable energy sphere in Minnesota — at least what I know of it — has been incredibly welcoming. It's an inspiring group of people. While it can be intimidating at times (someone will always know more, or better understand the technical aspects), there is something to learn around every corner.

About Michelle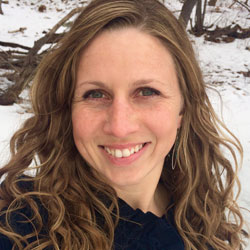 Michelle Matthews
Development Manager
RES Americas
Michelle Matthews has recently joined RES Americas as a Development Manager, where she will be working on large-scale wind and solar development. Previously, she was the VP of Business Development and Regulatory Affairs for US Solar, where she was responsible for community solar subscriber relationships and outreach, permitting, and research on programmatic solar markets across the country, as well as managing the company's relationship with utilities and regulatory authorities. Michelle gained notable legal and development experience from her time as CEO of Minnesota Community Solar, where she was responsible for structuring partnerships with community aggregators, outreach organizations, and financial partners. Prior to her involvement in community solar in Minnesota, Michelle practiced law for a small law firm in Minneapolis, focused on small business law and entity formation. She began her career in the environmental realm, working with Renewing the Countryside and on expeditions led by Will Steger. Michelle grew up in Minnesota and received a BA in Environmental Studies from the University of St. Thomas and a JD from the University of Minnesota.
Share on Twitter!
MN Women in #Energy: Michelle Matthews RES_Americas</a> <a href="https://t.co/PhNk49voxT">https://t.co/PhNk49voxT</a> <a href="https://twitter.com/hashtag/wmnhist?src=hash">#wmnhist</a> <a href="https://twitter.com/hashtag/IWD2017?src=hash">#IWD2017</a> <a href="https://t.co/3pJ3Nziai2">pic.twitter.com/3pJ3Nziai2</a></p>&mdash; CERTs (MNCERTs) March 1, 2017
For #WomensHistoryMonth mncerts</a> is highlighting 18 women leading MN&#39;s <a href="https://twitter.com/hashtag/CleanEnergy?src=hash">#CleanEnergy</a> industry! <a href="https://t.co/N6dQ6hf8vu">https://t.co/N6dQ6hf8vu</a> <a href="https://twitter.com/hashtag/womensday?src=hash">#womensday</a> <a href="https://twitter.com/hashtag/IWD2017?src=hash">#IWD2017</a> <a href="https://t.co/sfwkGv8MK6">pic.twitter.com/sfwkGv8MK6</a></p>&mdash; CERTs (MNCERTs) March 2, 2017
Share on Facebook
---
The Minnesota Women in Energy series highlights influential women who are part of our state's energy efficiency and renewable energy industries during Women's History Month.