The Minnesota Women in Energy series highlights influential women who are part of our state's energy efficiency and renewable energy industries. CERTs is highlighting these leaders during the month of March in 2018, which is Women's History Month, culminating in a reception at the 2018 CERTs Conference in St. Cloud on March 28th.
As part of the series we interviewed Nancy Kelly, Managing Engineer for Evaluation at Michaels Energy, to learn more about her work, what inspires her, and how other women can get involved in the industry. Read on to learn more!
---
Can you tell us a little bit about what you do in the energy world in Minnesota?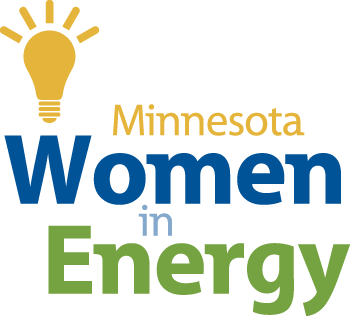 I currently work for Michaels Energy, an energy efficiency consulting company. We provide energy efficiency program design, implementation, research, and evaluation. Michaels also provides technical consulting directly to facilities through retro-commissioning studies, feasibility studies, and systems optimization. Most of our work is focused in the commercial and industrial sectors. I currently work in the evaluation department but I also support our implementation group doing energy audits.

How did you get into this work?

I got my degree in Mechanical Engineering at the University of Wisconsin – Madison. I knew I was going to do something in the sciences and the energy analysis work was the most interesting to me. My first job in energy was as an intern at a power plant. From there I got a full time job working for that utility in their power plants. We worked on some major plant upgrades and improved the overall efficiency and reliability of the facilities.

What is a typical day like for you?

My current job is split between field work and desk work. With the field work I can be gone for a couple days or a week at a time. I have travelled to places as far away as Oregon and California and as close as Iowa. The field work involves talking to utility customers about their energy efficiency projects, collecting energy data, and encouraging them in their efforts. The desk work includes data analysis and report writing. I also provide support for some of our proposal work.

What are the best and worst parts of your job?

Sometimes the travel and being away from home can be challenging. That also can be one of the most interesting parts of the job because there is so much variety. I like field work so the trade-off is acceptable to me. Michaels also provides a lot of flexibility in my work so I can schedule my own trips and can work from home as well. I have worked in small companies twice in my career, and I enjoy the atmosphere. In a smaller company like Michaels Energy you get a lot more information about the success of the company and your own impact on performance.

What about your job inspires you?

Working on energy or environmental issues has been rewarding because there is so much opportunity to make things better. There is a lot of waste in how we use energy and it is inspiring to see all the innovation that has occurred over the course of my career. I also am inspired by the people I work with both in my company and those I meet working in commercial and industrial facilities. I love seeing all the great manufacturing jobs we have created in this country and wonderful small businesses that are thriving.

What advice do you have for women who are thinking about working in energy?

There are many ways to work in the field of energy and this field will provide interesting work for a long time. The main challenge is to connect your specific skills to the right opportunities. If you are looking to go to school and have an aptitude for mechanical or technical analysis go ahead and take some engineering or computer courses. Then get involved in some student groups focused on energy to get support and make connections. If you are already done with school, get involved in professional organizations that are focused on energy or sustainability. These groups provide great networking opportunities. I have been involved with planning and supporting energy conferences and these events can be a lot of fun.

About Nancy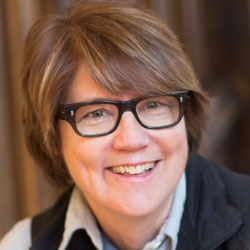 Nancy Kelly, M.S., P.E.,
CEM
Managing Engineer – Evaluation
Michaels Energy
Nancy Kelly is a Managing Engineer at Michaels Energy. Ms. Kelly has over 30 years of experience in energy related projects. These include 12 years at a large electric utility, nine years working with small scale alternative energy projects, five years in energy research and three years at Michaels Energy. Ms. Kelly has experience managing large projects, conducting research on new technologies, and conducting field work in various sectors.
Join us in celebrating Nancy and other leaders at the 2018
CERT

s Conference!


Join hundreds of Minnesotans exploring their clean energy options March 28-29 at the 2018 Clean Energy Resource Teams (CERTs) Conference! The first day ends with a reception honoring women leading Minnesota's clean energy industry and featuring dinner-worthy appetizers, drinks, more networking, and games. Learn more and register >>
---
Share on Twitter
MN Women in #Energy: Read our interview with Nancy Kelly MichaelsEnergy</a> <a href="https://t.co/STn3il3bEy">https://t.co/STn3il3bEy</a> <a href="https://twitter.com/hashtag/WomensHistoryMonth?src=hash&amp;ref_src=twsrc%5Etfw">#WomensHistoryMonth</a> <a href="https://twitter.com/hashtag/IWD2018?src=hash&amp;ref_src=twsrc%5Etfw">#IWD2018</a> <a href="https://t.co/cFVTGkMVde">pic.twitter.com/cFVTGkMVde</a></p>&mdash; CERTs (MNCERTs) March 8, 2018
For #WomensHistoryMonth MNCERTs</a> is highlighting 22 women leading MN&#39;s <a href="https://twitter.com/hashtag/CleanEnergy?src=hash&amp;ref_src=twsrc%5Etfw">#CleanEnergy</a> industry! <a href="https://t.co/N6dQ6hf8vu">https://t.co/N6dQ6hf8vu</a> <a href="https://twitter.com/hashtag/womensday?src=hash&amp;ref_src=twsrc%5Etfw">#womensday</a> <a href="https://twitter.com/hashtag/IWD2018?src=hash&amp;ref_src=twsrc%5Etfw">#IWD2018</a> <a href="https://t.co/aknVGb3jzw">pic.twitter.com/aknVGb3jzw</a></p>&mdash; CERTs (MNCERTs) March 1, 2018
Share on Facebook
The Minnesota Women in Energy series highlights influential women who are part of our state's energy efficiency and renewable energy industries during Women's History Month.

Suggest someone or See past years

All 2018 Interviews