The Minnesota Women in Energy series highlights influential women who are part of our state's energy efficiency and renewable energy industries. CERTs is highlighting these leaders during the month of March in 2018, which is Women's History Month, culminating in a reception at the 2018 CERTs Conference in St. Cloud on March 28th.
As part of the series we interviewed Nicole Rom, Executive Director of Climate Generation: A Will Steger Legacy, to learn more about her work, what inspires her, and how other women can get involved in the industry. Read on to learn more!
---
Can you tell us a little bit about what you do in the energy world in Minnesota?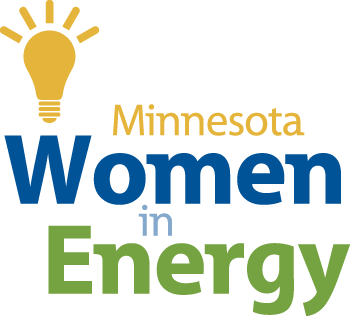 As the Executive Director of Climate Generation: A Will Steger Legacy, I've worked to fulfill our organizational mission to engage individuals and their communities in solutions to climate change for over 11 years. At Climate Generation, we are working toward a just transition to the clean energy economy by engaging youth, educators, influential leaders, and the public. Our work builds climate literacy and action for a more equitable and resilient future. We provide educators with curriculum and training on climate and energy, and we empower high school youth across the state to take action in their schools and communities through public policy and clean energy solutions, including energy efficiency and renewable energy projects. Through our public engagement efforts we connect people to resources and organizations that offer concrete climate solutions. Additionally, we directly involve citizens in advancing clean energy progress through city, county, and state-level clean energy policy engagement.
We collaborate with a variety of nonprofit organizations, government, educational associations, schools, and businesses in Minnesota on advancing climate solutions and clean energy progress, and I'm really proud of the breadth and depth of Minnesota's leadership in this area!

How did you get into this work?

Before moving to Minnesota in 2006, I worked for the National Wildlife Federation in their Great Lakes office in Michigan. I was just beginning to realize how critical the climate change issue was when a family member who had worked with Will Steger called to tell me he was starting a new nonprofit dedicated to education and action on this critical issue. I visited MN in May of 2006, met Will Steger, and was immediately inspired by his powerful eyewitness perspective from 50 years spent exploring the polar regions. I was intrigued by his desire to address it through a combination of education, youth leadership, and policy, and I decided to take the job even though it was a start-up with one small grant, no staff, and one person's dream. Over a decade later, we've come a long way and I remain committed to this issue and our approach, channeling Will's role as an educator, advocate, mentor, and eyewitness to climate change into all we do.

What is a typical day like for you?

No day is typical! I spend my time working directly with our founder Will Steger and influential leaders including elected officials and business leaders, fundraising, stewarding our annual budget, and supporting our 10-person team. When I'm not at my computer, I'm having meetings with staff or external partners.

What are the best and worst parts of your job?

I cannot think of any other issue I'd rather work on than climate change; it affects everything and I'm deeply committed to our solutions-oriented approach. I love the team we have built and our unique approach–working with educators, youth, communities, and key leaders to create change.
The hardest part is dealing with the consistent attacks on science and misinformation campaigns that are now expanding into our nation's government, in addition to our public schools and classrooms. This year has been particularly challenging, but focusing on the bigger picture and where we need to be is what keeps me motivated!
What about your job inspires you?

Honestly, it's the conversations I have with decision-makers, young people, educators, or community champions who have been affected by our work and created change in their teaching, their perspective, or in their sphere of influence because of it. I'm truly inspired by the number of people that support us and invest in our work, the thousands of educators we train each year, and the hundreds of youth who are effectively articulating for action as the generation who will be most impacted by climate change. I love hearing the stories: a group of youth we mentored inspired the Governor, after meeting with him, to veto a bad bill that would have rolled back our clean energy progress; and an educator who participated in the UN climate negotiations in 2015 through our Window Into Paris program shared that it was the most transformative professional development experience of his career and realized he could no longer just be a silent supporter.

Are there any partnerships you're in that you'd like to share?

I most recently completed my term as a member of the RE-AMP Network Steering Committee, Executive Committee, and Global Warming Strategic Action Fund. RE-AMP is a Midwest climate and energy network working to reduce carbon emissions across the regional economy 80% by 2050.

What advice do you have for women who are thinking about working in energy?

The field is only growing and there are so many more clean energy jobs now then even ten years ago. Find a mentor in the area you are interested in and find out how they got there, network, and don't be afraid to offer innovative ideas and solutions because we need all of them!

About Nicole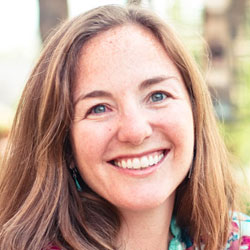 Nicole Rom
Executive Director
Climate Generation: A Will Steger Legacy
Nicole Rom, Executive Director: Climate Generation: A Will Steger Legacy. Nicole was recognized by the Midwest Energy News in 2015 as a 40 Under 40 leader in transitioning the Midwest clean energy economy.
Join us in celebrating Nicole and other leaders at the 2018
CERT

s Conference!


Join hundreds of Minnesotans exploring their clean energy options March 28-29 at the 2018 Clean Energy Resource Teams (CERTs) Conference! The first day ends with a reception honoring women leading Minnesota's clean energy industry and featuring dinner-worthy appetizers, drinks, more networking, and games. Learn more and register >>
---
Share on Twitter
MN Women in #Energy: Read our interview with Nicole Rom (romnicole</a>) <a href="https://twitter.com/ClimateGenOrg?ref_src=twsrc%5Etfw">ClimateGenOrg https://t.co/8jrtXPu4hv #WomensHistoryMonth #IWD2018 pic.twitter.com/dIYN46vpdD

— CERTs (@MNCERTs) March 8, 2018
For #WomensHistoryMonth MNCERTs</a> is highlighting 22 women leading MN&#39;s <a href="https://twitter.com/hashtag/CleanEnergy?src=hash&amp;ref_src=twsrc%5Etfw">#CleanEnergy</a> industry! <a href="https://t.co/N6dQ6hf8vu">https://t.co/N6dQ6hf8vu</a> <a href="https://twitter.com/hashtag/womensday?src=hash&amp;ref_src=twsrc%5Etfw">#womensday</a> <a href="https://twitter.com/hashtag/IWD2018?src=hash&amp;ref_src=twsrc%5Etfw">#IWD2018</a> <a href="https://t.co/aknVGb3jzw">pic.twitter.com/aknVGb3jzw</a></p>&mdash; CERTs (MNCERTs) March 1, 2018
Share on Facebook
The Minnesota Women in Energy series highlights influential women who are part of our state's energy efficiency and renewable energy industries during Women's History Month.

Suggest someone or See past years

All 2018 Interviews