The Minnesota Women in Energy series highlights influential women who are part of our state's energy efficiency and renewable energy industries. CERTs is highlighting these leaders during the month of March in 2018, which is Women's History Month, culminating in a reception at the 2018 CERTs Conference in St. Cloud on March 28th.
As part of the series we interviewed Pam Mahling, Special Projects and Development with Honor the Earth, to learn more about her work, what inspires her, and how other women can get involved in the industry. Read on to learn more!
---
Can you tell us a little bit about what you do in the energy world in Minnesota?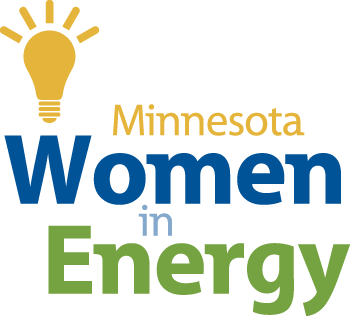 I'm the Special Projects and Development Director at Honor the Earth, a national environmental organization based on the White Earth Reservation in Callaway, MN. We're best known recently for our efforts to stop new pipelines from going through our state's sensitive wetlands and tribal communities. Less visibly, we've been working hard behind the scenes for years to create a gentle and just transition to a post fossil-fuel economy.
I've been leading efforts to train our local workforce in green jobs, including energy efficiency projects and renewable energy installations, and teaching basic clean energy and environmental principles to area youth. We're preparing to begin manufacturing solar thermal air furnaces on the reservation this summer and I will be closely involved with this project. Additionally, we're working with tribes on several other wind and solar initiatives. Honor the Earth is a non-profit with a limited budget, so I also help with fundraising, grant writing, and organizational administration.

How did you get into this work?

I've always felt connected to nature, and originally planned to be a naturalist or a biologist. An Environmental Studies class in high school, and an Environmental Ethics class in college, among others, helped me to see the interrelationship between our small daily actions and the planet's health, and sowed the seeds for my environmental activism: an urge to take action.
In striving to reduce my own personal "carbon footprint," after graduating from college, I began a plan to move to the country in hopes of living off-grid, or at least as simply and sustainably as I could. To prepare, I took a several week Cold Climate Housing workshop series taught by Shirley Barber at U of M Extension in St. Paul, where I learned the latest in energy efficient housing technologies; I subscribed to Home Power magazine (the bible of sustainable living); and did an internship at the Catherine Ordway Nature Center in St. Paul to learn about native prairie land management.
After saving enough money to make my move to a small farmstead in New York Mills (where I eventually weatherized and renovated an old farmhouse, installed wind and solar power, and converted 30 acres of farmland into native prairie grasses) my career path meandered around some, but I never lost my passion for the environment. When an opportunity arose in 2008 at my job at a rural telephone cooperative to explore using clean energy at our remote telecommunications sites, I jumped on the chance, and was able to receive training in wind, solar, and other clean energy technologies. I helped to start a subsidiary renewable energy installation company, and worked with state organizations to promote sustainable energy practices and policies. These experiences provided the foundation for my current work at Honor the Earth.

What is a typical day like for you?

Like so many of us, much of my day is spent communicating—on the phone, over emails, and at meetings—as we work to develop partnerships and projects, and raise funds, awareness, and support for our work. In addition to this work, I try to keep my knowledge up-to-date on environmental issues, policies, and clean energy technologies, as well as workforce training and development, through reading, webinars, and workshops such as CERTs events. I then share my knowledge through formal and informal training channels.

What are the best and worst parts of your job?

What I enjoy most are the hands-on projects we do around the community. Whether planting a garden with a group of elementary students, installing a solar air furnace with a group of women, or helping at a meeting or event, I always appreciate getting away from the computer when I can. But I'm thankful that I get to connect with so many incredible people on my more regular office days. My favorite part those days is reading the heartfelt cards and letters of support we get from some truly amazing people from around the world.
My least favorite part is the administrative paperwork, but that keeps the wheels turning and the work moving forward.

What about your job inspires you?

It inspires me to see how Native American communities have recently come together, and how the youth have stepped up to take a national leadership role in protecting our environment. This gives me great hope. It's also exciting to see Minnesota's tribal communities taking charge of their own energy and economic futures, helping to forge a path for all. Working for a national organization where we connect with so many amazing people doing amazing things around the nation and the world also helps to keep me inspired and my batteries charged.
A subgoal to my work throughout the years has been to develop sustainable rural economies and vibrant small towns in Minnesota through the arts, local foods, green jobs, and connecting to the rest of the world via rural broadband. I'm excited to see so many great things happening in Greater Minnesota, and truly love my life here in New York Mills!

What advice do you have for women who are thinking about working in energy?

Do what interests you and follow your passion. I had no idea that some of my early exploring would later prove to be so valuable in my life and career.
Clean energy is still a male-dominated field, so you may find yourself repeatedly proving yourself. Therefore, do your homework and learn as much as you can.
There's a great demand for women in all trades, and in particular Master Electricians are highly sought. But there's a full spectrum of clean energy jobs, and it's a thriving, growing field in Minnesota, as the Clean Energy Jobs board reflects (take a look!).

About Pam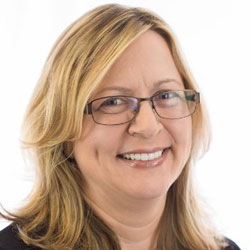 Pam Mahling
Special Projects and Development
Honor the Earth
Pam Mahling is the Special Projects and Development Director at Honor the Earth, a national non-profit with a mission to create awareness and support for Native environmental issues, and develop needed resources for the survival of sustainable Native communities. She works on developing tribal renewable energy projects and clean energy training initiatives, as well as grant-writing, fundraising and organizational administration.
Before joining Honor the Earth, Pam spent 10 years working for a rural telecommunications cooperative, WCTA, where she led the research and development of a wind/solar hybrid solution for powering remote switching equipment, and the start-up of a subsidiary renewable energy installation company. She also helped start a regional economic development organization, WCEDA, and worked closely with the Region Five Development Commission on rural sustainable community initiatives including clean energy and broadband connectivity. Prior to that she worked for 10 years as a technical writer and trainer for a Boston-based software company, Castel, where she was able to telecommute full-time from her rural home in Minnesota.
She has a degree in Philosophy from Macalester College, and helped start and still serves on the committee for the Great American Think-Off, a nationally renowned philosophy competition held annually in New York Mills, MN. She enjoys pondering life's "big questions" while working in her garden, cooking and canning the foods she grows, hiking and cross-country skiing in her 80 acre "backyard", and taking in the local music and arts. She has a daughter and two grandchildren who provide the inspiration for her work.
Join us in celebrating Pam and other leaders at the 2018
CERT

s Conference!


Join hundreds of Minnesotans exploring their clean energy options March 28-29 at the 2018 Clean Energy Resource Teams (CERTs) Conference! The first day ends with a reception honoring women leading Minnesota's clean energy industry and featuring dinner-worthy appetizers, drinks, more networking, and games. Learn more and register >>
---
Share on Twitter
MN Women in #Energy: Read our interview with Pam Mahling HonorTheEarth</a> <a href="https://t.co/2eAzUz8MIq">https://t.co/2eAzUz8MIq</a> <a href="https://twitter.com/hashtag/WomensHistoryMonth?src=hash&amp;ref_src=twsrc%5Etfw">#WomensHistoryMonth</a> <a href="https://twitter.com/hashtag/IWD2018?src=hash&amp;ref_src=twsrc%5Etfw">#IWD2018</a> <a href="https://t.co/tC7qwuYwiO">pic.twitter.com/tC7qwuYwiO</a></p>&mdash; CERTs (MNCERTs) March 8, 2018
For #WomensHistoryMonth MNCERTs</a> is highlighting 22 women leading MN&#39;s <a href="https://twitter.com/hashtag/CleanEnergy?src=hash&amp;ref_src=twsrc%5Etfw">#CleanEnergy</a> industry! <a href="https://t.co/N6dQ6hf8vu">https://t.co/N6dQ6hf8vu</a> <a href="https://twitter.com/hashtag/womensday?src=hash&amp;ref_src=twsrc%5Etfw">#womensday</a> <a href="https://twitter.com/hashtag/IWD2018?src=hash&amp;ref_src=twsrc%5Etfw">#IWD2018</a> <a href="https://t.co/aknVGb3jzw">pic.twitter.com/aknVGb3jzw</a></p>&mdash; CERTs (MNCERTs) March 1, 2018
Share on Facebook
The Minnesota Women in Energy series highlights influential women who are part of our state's energy efficiency and renewable energy industries during Women's History Month.

Suggest someone or See past years

All 2018 Interviews