The Minnesota Women in Energy series highlights influential women who are part of our state's energy efficiency and renewable energy industries. CERTs is highlighting these leaders during the month of March in 2017, which is Women's History Month.
As part of the series we interviewed Rebecca Olson, Director of Energy Programs at Neighborhood Energy Connection, to learn more about her work, what inspires her, and how other women can get involved in the industry. Read on to learn more!
---
Can you tell us a little bit about what you do in the energy world in Minnesota?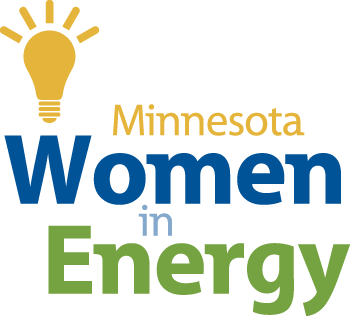 I am the Director of Energy Programs at the Neighborhood Energy Connection (NEC), soon to be merging with Center for Energy and Environment (CEE). I oversee all residential energy efficiency programs. My staff and I work with utilities, cities, builders, counties, homeowners and others to improve residential energy efficiency in existing and new homes. I also work on a number of local and national initiatives. I serve as the Chair of the Building Performance Institute's Standards Technical Committee, I'm on the ACI National Home Performance Conference Committee, I'm a member of the MN Energy Code Compliance Collaborative, and have been the past President and Secretary of the MN Building Performance Association.

How did you get into this work?

I started as an Energy Auditor with the Sustainable Resources Center in their Low Income Weatherization Program. After 3 years, I became the Program Director there and 5 years ago became the Program Director at NEC.

What is a typical day like for you?

Lots of meetings working on big picture impacts on MN Residential Energy use, as well as creating systems and processes to maximize impact economically. We have a residential staff of close to 40 people and are in over 7000 homes a year (combined NEC/CEE), so making sure we are serving the community as best we can to increase energy efficiency is most of what I focus on day to day. I also do a fair amount of training on Building Science both for NEC/CEE staff as well as outside entities. I'm active on many committees locally and nationally to develop standards and give guidance for the Home Performance Industry. The other main project I am working on is a condensing boiler research project funded by the Department of Commerce through their Conservation Applied Research and Development (CARD) grant program.

What are the best and worst parts of your job?

The best part of my job is being able to help people solve energy related problems. This ranges from spending too much money on their utility bills to dealing with major ice dam issues year after year. I love training enthusiastic industry professionals, including contractors, on principals of building science. It's great to be able to strategize on the 1000 foot level as well as tackle a problem in an individual home. At the end of the day, knowing that we, as a team, are able to solve problems that have plagued residents for years is what really keeps me excited about this industry.
I think the worst part of my job is dealing with changing political landscapes and funding streams for the work that we do. We keep the community's interests and needs as our highest priority, so it can be frustrating to see that undermined from time to time.

What about your job inspires you?

Learning more about new technologies, procedures, and strategies from thoughtful leaders in the industry is really an inspirational piece of my job. I really love the enthusiasm about making peoples' lives better that so many in the energy efficiency profession hold dear.

What advice do you have for women who are thinking about working in energy?

This industry is a very welcoming place for women. When I started in this industry over 10 years ago, there were very few women involved, but I have seen that change quite a bit. Even then, I felt embraced. I would definitely advise women getting into the industry to try all facets of the industry including technical field work. That is where I got my start, and it taught me so much about physics, policy, technology, psychology and research. Being in so many homes solving problems on a regular basis helped me enhance my interpersonal communication skills, my critical thinking and problem solving skills as well as my understanding of the physical forces of nature. All of this has been instrumental in making me a good leader and contributor to my community.

About Rebecca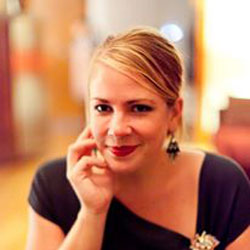 Rebecca Olson
Director of Energy Programs
Neighborhood Energy Connection
Rebecca Olson joined the NEC in 2012 as the residential energy program manager. She oversees all aspects of the residential energy programs including the Home Energy Squad, NEC's Energy Audit programs and our New Construction Energy Consulting programs. Before joining the NEC, she worked as an energy auditor for 3 years and was the director of a low-income weatherization program for 3 years. She is a certified BPI Building Analyst and a BPI Envelope Professional. She is also a trainer and test proctor for each of these certifications. Rebecca has served as president and secretary of the Minnesota Building Performance Association and is the current chair of the Building Performance Institute's Standards Technical Committee. In her free time, she performs with her band the Como Avenue Jug Band as the tap dancer.
Share on Twitter!
MN Women in #Energy: Rebecca Olson NEC_info</a> <a href="https://twitter.com/MnCEE">mncee https://t.co/lBxOPjR0NK #wmnhist #IWD2017 pic.twitter.com/pQc6N7qItv

— CERTs (@MNCERTs) March 1, 2017
For #WomensHistoryMonth mncerts</a> is highlighting 18 women leading MN&#39;s <a href="https://twitter.com/hashtag/CleanEnergy?src=hash">#CleanEnergy</a> industry! <a href="https://t.co/N6dQ6hf8vu">https://t.co/N6dQ6hf8vu</a> <a href="https://twitter.com/hashtag/womensday?src=hash">#womensday</a> <a href="https://twitter.com/hashtag/IWD2017?src=hash">#IWD2017</a> <a href="https://t.co/sfwkGv8MK6">pic.twitter.com/sfwkGv8MK6</a></p>&mdash; CERTs (MNCERTs) March 2, 2017
Share on Facebook
---
The Minnesota Women in Energy series highlights influential women who are part of our state's energy efficiency and renewable energy industries during Women's History Month.