The Minnesota Women in Energy series highlights influential women who are part of our state's energy efficiency and renewable energy industries. CERTs is highlighting these leaders during the month of March in 2018, which is Women's History Month, culminating in a reception at the 2018 CERTs Conference in St. Cloud on March 28th.
As part of the series we interviewed Shanelle Montana, Senior Project Developer with EDF Renewable Energy, to learn more about her work, what inspires her, and how other women can get involved in the industry. Read on to learn more!
---
Can you tell us a little bit about what you do in the energy world in Minnesota?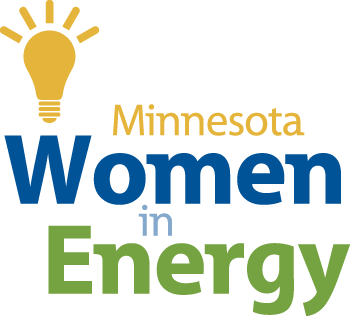 I focus on development in the MISO (Midcontinent Independent System Operator) states, particularly Minnesota. As a Senior Project Developer with EDF Renewable Energy, I take a project from greenfielding and origination to operations. This includes community relations, transmission, environmental review, and regulatory processes, along with other areas.

How did you get into this work?

I grew up on a Minnesota farm and knew a lot about corn and agriculture; at that time renewable fuels were a big focus in the energy sphere, but few in Washington knew about the impact on agriculture and agricultural land owners. After receiving my Masters in Public Policy from American University in Washington, I joined Deloitte Consulting where my first-hand experience was an asset. While with Deloitte, I worked with the military on wind energy and renewable fuels implementation. I moved home in 2010 and started at EDF RE focusing on legislation and regulatory affairs.

What is a typical day like for you?

Development is, at its core, an entrepreneurial profession: we are constantly looking for new solutions to problems as diverse as the cities and rural communities we work in. On any given day I may be working to close a multi-million dollar deal, working with regulators, or sitting down to talk with an individual farmer who has concerns about wind turbines. To say the least, my work is always changing.

What are the best and worst parts of your job?

Coming from a rural agricultural area in Minnesota, I am honored to be part of an economic engine that thrives in rural Minnesota. Seeing first-hand the jobs and economic development that surrounds a new wind project is an incredible feeling. Talking to grocery store owners, school principals, farmers, and local mayors who have seen their small communities come to life inspires me to do my job well every day.
The worst: misinformation is something I fight daily in my role. Many of the myths of wind energy in particular have been spread through social media or special interest groups. The internet is a miraculous thing; however, a big part of my job is helping communities separate facts from fiction.

What about your job inspires you?

Talking with farmers who now have sustainable income to pass down to their children and grandchildren because of one of our projects inspires me. I once received a note from a 60 year old woman in southwest Minnesota. She was so proud that her land could be used for a project that would make our transmission grid cleaner and create electricity locally. I think of her often. Unfortunately, I believe there is a rural/urban divide in Minnesota, but renewable energy is an amazing industry which serves both areas.

What advice do you have for women who are thinking about working in energy?

Don't let your expertise get in the way! Careers in energy take many forms: accountants, developers, legal, admin, marketing, etc. If you are interested in energy find your niche.

About Shanelle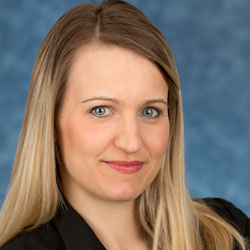 Shanelle Montana
Senior Project Developer
EDF Renewable Energy
Shanelle Montana is a Senior Project Developer at EDF Renewable Energy. EDF Renewable Energy, a subsidiary of EDF Energies Nouvelles, is a leading U.S. independent power producer boasting over 30 years in project development, operations and maintenance, and asset management. EDF Renewable Energy's goal is to develop and operate projects as efficiently and effectively as possible for utility and corporate clients.
In 2008 Montana began her energy career at Deloitte Consulting in Washington DC focusing on the implementation of renewable energy for the Department of the Navy and the review of renewable energy policy for the Bi-Partisan Policy Center.
Wanting to get in the weeds and out of the beltway, Montana moved home to Minnesota in 2010 and joined EDF Renewable Energy, formerly enXco. At EDF Renewable Energy she has focused on legislative and regulatory affairs and development. Growing up on a farm in Cold Spring, Minnesota, she is inspired by the economic impact renewable energy has in many agricultural parts of the state. Additionally, she is proud to have been a part of legislative efforts to expand solar energy in Minnesota, reduce regulatory burdens on the wind industry, and make the retrofitting of old wind projects with new technology possible.
Montana holds a B.A. and B.S from Hamline University in Legal Studies and Environmental Studies as well as a Master's in Public Policy from American University's School of Public Affairs in Washington DC. From 2012-2014, Montana was on the board of the Minnesota Solar Energy Industry Association and she currently serves as a board member at Wind on the Wires.
Shanelle is married and has three sons. While not developing wind turbines, she co-owns Du Nord Craft Spirits, a Minnesota Microdistillery, with her husband, Chris. Additionally, she can be seen frequenting many of the amazing playgrounds, lakes, and parks in the Twin Cities with her three rambunctious sons and two dogs.
Join us in celebrating Shanelle and other leaders at the 2018
CERT

s Conference!


Join hundreds of Minnesotans exploring their clean energy options March 28-29 at the 2018 Clean Energy Resource Teams (CERTs) Conference! The first day ends with a reception honoring women leading Minnesota's clean energy industry and featuring dinner-worthy appetizers, drinks, more networking, and games. Learn more and register >>
---
Share on Twitter
MN Women in #Energy: Read our interview with Shanelle Montana edfrenewenergy</a> <a href="https://t.co/bMOKCiCGOi">https://t.co/bMOKCiCGOi</a> <a href="https://twitter.com/hashtag/WomensHistoryMonth?src=hash&amp;ref_src=twsrc%5Etfw">#WomensHistoryMonth</a> <a href="https://twitter.com/hashtag/IWD2018?src=hash&amp;ref_src=twsrc%5Etfw">#IWD2018</a> <a href="https://t.co/dog6VYpmyd">pic.twitter.com/dog6VYpmyd</a></p>&mdash; CERTs (MNCERTs) March 8, 2018
For #WomensHistoryMonth MNCERTs</a> is highlighting 22 women leading MN&#39;s <a href="https://twitter.com/hashtag/CleanEnergy?src=hash&amp;ref_src=twsrc%5Etfw">#CleanEnergy</a> industry! <a href="https://t.co/N6dQ6hf8vu">https://t.co/N6dQ6hf8vu</a> <a href="https://twitter.com/hashtag/womensday?src=hash&amp;ref_src=twsrc%5Etfw">#womensday</a> <a href="https://twitter.com/hashtag/IWD2018?src=hash&amp;ref_src=twsrc%5Etfw">#IWD2018</a> <a href="https://t.co/aknVGb3jzw">pic.twitter.com/aknVGb3jzw</a></p>&mdash; CERTs (MNCERTs) March 1, 2018
Share on Facebook
The Minnesota Women in Energy series highlights influential women who are part of our state's energy efficiency and renewable energy industries during Women's History Month.

Suggest someone or See past years

All 2018 Interviews