The Minnesota Women in Energy series highlights influential women who are part of our state's energy efficiency and renewable energy industries. CERTs is highlighting these leaders during the month of March in 2018, which is Women's History Month, culminating in a reception at the 2018 CERTs Conference in St. Cloud on March 28th.
As part of the series we interviewed Shannon Pinc, Environment and Sustainability Coordinator with the City of St. Louis Park, to learn more about her work, what inspires her, and how other women can get involved in the industry. Read on to learn more!
---
Can you tell us a little bit about what you do in the energy world in Minnesota?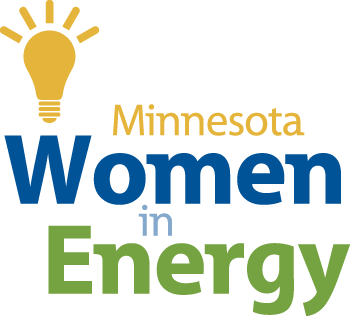 I am the Environment and Sustainability Coordinator for the City of St Louis Park. I facilitate the creation and implementation of sustainability programs, projects, plans, and policies in collaboration with various stakeholders across the community and across all city departments. Areas we've been focusing on include energy efficiency, renewable energy, and climate change mitigation and adaptation.

How did you get into this work?

I knew from a young age I wanted to have a career that helped better manage the resources on earth, but I had little comprehension of what kind of job provided that opportunity. I studied biology and environmental management systems for my undergraduate and graduate degrees. I started my career as an environmental consultant for heavy manufacturing facilities, mostly responding to regulatory requirements, eventually leading to implementing proactive environmental control and risk reduction strategies, then onto focusing on energy and sustainability initiatives.

What is a typical day like for you?

Implementing significant behavioral as well as policy change requires constant collaboration with a wide variety of stakeholders. As a result, I spend a good deal of my time meeting with colleagues, concerned members of the public, our commissioners and councilmembers, and city staff. I also spend time researching particular topics that are of interest to these stakeholders and being a resource for others. In addition, I collaborate with other cities, organizations, and universities in order to advance energy and sustainability related initiatives in a more collective and efficient manner.

What are the best and worst parts of your job?

The best part of my job is collaborating with others to make change at the local level. The hardest part of my job is gaining consensus among various stakeholders. It requires patience and persistence as the process can take time.

What about your job inspires you?

In the absence of federal leadership on climate change and other environmental challenges, I am encouraged that we are forging ahead to make progress within the local government. One of the most challenging but inspiring projects I have coordinated is a citywide Climate Action Plan with the overarching goal of climate neutrality by 2040.

What advice do you have for women who are thinking about working in energy?

It is an exciting field to be part of and there are many ways to participate in the energy arena. Some of the skills and tools required include data and project management, research and technical comprehension, systems thinking and analyzing, and the ability to write and translate information to various audiences. This is still a male dominated industry and I hope that more women are inspired by others to consider working in the energy field.

About Shannon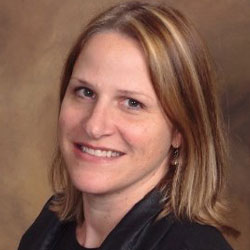 Shannon Pinc
Environment and Sustainability Coordinator
City of St. Louis Park
Shannon Pinc is the Environment and Sustainability Coordinator for the City of St. Louis Park. Her interest in protecting natural resources led her to pursue an undergraduate degree in biology from St. Catherine's University and a master's degree in environmental management systems from the University of Minnesota. Her goal of educating others on the importance of protecting natural resources and maintaining them for future generations is a lifelong passion. Shannon holds LEED Green Associate accreditation and is committed to various volunteer activities within USGBC and other groups that forward her passion for sustainability and conservation.
Join us in celebrating Shannon] and other leaders at the 2018
CERT

s Conference!


Join hundreds of Minnesotans exploring their clean energy options March 28-29 at the 2018 Clean Energy Resource Teams (CERTs) Conference! The first day ends with a reception honoring women leading Minnesota's clean energy industry and featuring dinner-worthy appetizers, drinks, more networking, and games. Learn more and register >>
---
Share on Twitter
MN Women in #Energy: Read our interview with Shannon Pinc (pinc_pinc</a>) <a href="https://twitter.com/stlouispark?ref_src=twsrc%5Etfw">stlouispark https://t.co/KYyYyCaaYb #WomensHistoryMonth #IWD2018 pic.twitter.com/GU7TSziPBw

— CERTs (@MNCERTs) March 8, 2018
For #WomensHistoryMonth MNCERTs</a> is highlighting 22 women leading MN&#39;s <a href="https://twitter.com/hashtag/CleanEnergy?src=hash&amp;ref_src=twsrc%5Etfw">#CleanEnergy</a> industry! <a href="https://t.co/N6dQ6hf8vu">https://t.co/N6dQ6hf8vu</a> <a href="https://twitter.com/hashtag/womensday?src=hash&amp;ref_src=twsrc%5Etfw">#womensday</a> <a href="https://twitter.com/hashtag/IWD2018?src=hash&amp;ref_src=twsrc%5Etfw">#IWD2018</a> <a href="https://t.co/aknVGb3jzw">pic.twitter.com/aknVGb3jzw</a></p>&mdash; CERTs (MNCERTs) March 1, 2018
Share on Facebook
The Minnesota Women in Energy series highlights influential women who are part of our state's energy efficiency and renewable energy industries during Women's History Month.

Suggest someone or See past years

All 2018 Interviews