The Minnesota Women in Energy series highlights influential women who are part of our state's energy efficiency and renewable energy industries. CERTs is highlighting these leaders during the month of March in 2018, which is Women's History Month, culminating in a reception at the 2018 CERTs Conference in St. Cloud on March 28th.
As part of the series we interviewed Tena Monson, Director of Solar Development at Geronimo Energy, to learn more about her work, what inspires her, and how other women can get involved in the industry. Read on to learn more!
---
Can you tell us a little bit about what you do in the energy world in Minnesota?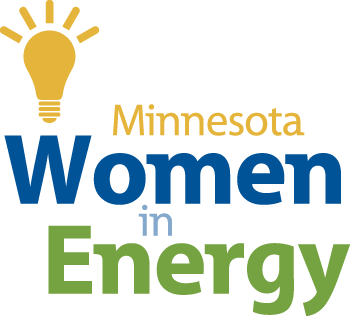 As renewable energy developers, my team identifies locations for facilities, permits the facilities, and works through the development details to get projects ready for construction. In short, my team and I work daily to execute on tasks to ensure that projects get done. I do some of the day-to-day development work (contract negotiations, permit applications, interconnection process, tariff review, etc.), but I am also responsible for review of new market opportunities and strategy on successfully developing projects. I lead our team on distributed generation programs across the country and follow regulatory and policy happenings.
I have worked extensively on over 60 projects in MN that are either constructed and operating or completing construction in early 2018. Approximately 150 MW have been with the Xcel Energy Solar*Rewards Community program (~100 MW are owned by Berkshire Hathaway Renewables and ~50 MW are owned and operated by Geronimo) and 100 MW are a part of the Aurora Solar project (owned by Enel Green Power).

How did you get into this work?

In 2011, I chose to pursue my passion in the energy industry after having worked for a number years in the healthcare industry. I knew that the energy industry is where I wanted to be for a long time, primarily because I felt that I would have the most positive environmental impact changing the supply side of the equation. I attended Duke University and obtained my Masters in Environmental Management in 2013. I returned to Minnesota with the goal of joining an energy company that aligned with my personal interests yet also required knowledge of the energy industry as a whole. The development side of renewables fit that very well. I started with Geronimo Energy shortly after returning. I love what I do and have enjoyed being a part of the solar industry here in Minnesota since the beginning!

What is a typical day like for you?

No day is the same and I love that about my job! As a developer we're constantly on the go, whether it is an early morning flight or a late night public hearing. I often have to change gears from high level strategy discussions down to details on engineering plans. I do a little of everything.

What are the best and worst parts of your job?

The best part is never being bored and the rewarding feeling that completing a project brings. The demands of development can be difficult to manage—especially public hearings!

What about your job inspires you?

My job is inspiring on numerous levels. For example, I feel inspired by the landowners and the rural communities we work with—bringing economic development to these communities is so inspiring. More broadly I feel inspired by the renewable energy industry in general—always innovative and fighting every step of the way!

What advice do you have for women who are thinking about working in energy?

Do it! It's wonderful! If women are open to working in a dynamic and challenging industry, energy is the best place! I also encourage women to start with organizations like Women in Renewable Industries and Sustainable Energy (WRISE). It's a great way to start networking and get to know where in the industry you could fit. I also speak with a lot of students and encourage them to start thinking about the energy industry. There is a large shortage in talent and knowledge to fill industry needs as people retire. The energy industry is changing with renewables and as new people start to fill the shoes of those retiring, the industry will continue to change. Those in clean energy do and will continue to have so much opportunity to create change in the industry, here in Minnesota and across the country.

About Tena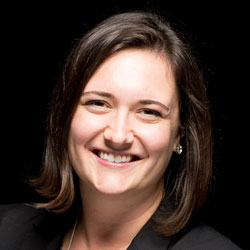 Tena Monson
Director of Solar Development
Geronimo Energy
As Director of Solar Development at Geronimo Energy, Tena's responsibilities include managing all aspects of utility scale and distributed generation solar development. Tena manages a multi-functional team that oversees solar development activities across the US. Responsibilities cover the full development process from land acquisition, permitting, and engineering design to program development, market expansion and policy. Geronimo Energy's solar reach extends from Colorado and New Mexico to the Upper Midwest and New York. Tena holds a Masters of Environmental Management from Duke University and a BA in Economics and Spanish from the College of St. Benedict.
Join us in celebrating Tena and other leaders at the 2018
CERT

s Conference!


Join hundreds of Minnesotans exploring their clean energy options March 28-29 at the 2018 Clean Energy Resource Teams (CERTs) Conference! The first day ends with a reception honoring women leading Minnesota's clean energy industry and featuring dinner-worthy appetizers, drinks, more networking, and games. Learn more and register >>
---
Share on Twitter
MN Women in #Energy: Read our interview with Tena Monson (terytel</a>) <a href="https://twitter.com/GeronimoEnergy?ref_src=twsrc%5Etfw">geronimoenergy https://t.co/Zmu3i8u0C9 #WomensHistoryMonth #IWD2018 pic.twitter.com/XNEOCGBvfk

— CERTs (@MNCERTs) March 8, 2018
For #WomensHistoryMonth MNCERTs</a> is highlighting 22 women leading MN&#39;s <a href="https://twitter.com/hashtag/CleanEnergy?src=hash&amp;ref_src=twsrc%5Etfw">#CleanEnergy</a> industry! <a href="https://t.co/N6dQ6hf8vu">https://t.co/N6dQ6hf8vu</a> <a href="https://twitter.com/hashtag/womensday?src=hash&amp;ref_src=twsrc%5Etfw">#womensday</a> <a href="https://twitter.com/hashtag/IWD2018?src=hash&amp;ref_src=twsrc%5Etfw">#IWD2018</a> <a href="https://t.co/aknVGb3jzw">pic.twitter.com/aknVGb3jzw</a></p>&mdash; CERTs (MNCERTs) March 1, 2018
Share on Facebook
The Minnesota Women in Energy series highlights influential women who are part of our state's energy efficiency and renewable energy industries during Women's History Month.

Suggest someone or See past years

All 2018 Interviews