The Minnesota Women in Energy series highlights influential women who are part of our state's energy efficiency and renewable energy industries. CERTs is highlighting these leaders during the month of March in 2018, which is Women's History Month, culminating in a reception at the 2018 CERTs Conference in St. Cloud on March 28th.
As part of the series we interviewed Tina Koecher, Manager of Customer Solutions with Minnesota Power, to learn more about her work, what inspires her, and how other women can get involved in the industry. Read on to learn more!
---
Can you tell us a little bit about what you do in the energy world in Minnesota?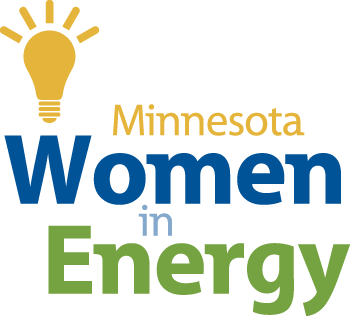 I work for Minnesota Power, an electric utility based in Duluth that is owned by ALLETE, Inc. We are a provider of safe, affordable, reliable energy services in the Upper Midwest, specifically northeastern Minnesota. We have the privilege to serve approximately 145,000 electric customers in a 26,000 square mile service territory. These customers range in size from residential to some of the nation's largest industrial customers. This year, I'll have been a part of the Minnesota Power team for 20 years. As the Manager of Customer Solutions, I lead development for customer products and services, including conservation and renewable programs. This involves customer service, team leadership, collaboration, strategy development, evaluation, regulatory compliance, and informing policy development.

How did you get into this work?

I began my journey in the energy industry as a part time Customer Service Representative in the Customer Call Center. It was one of the most rewarding and challenging jobs of my entire career. The opportunity to interact with customers on a daily basis was foundational to my career and something I continue to draw from every day, even all these years later. In my view, Customer Service Representatives are the unsung heroes of the Company. They need to be responsive, empathetic, and knowledgeable on such a wide variety of topics. Every call is unique and you must be prepared for whatever comes your direction, from a simple billing inquiry to answering questions about our energy resource mix. After my days in the Customer Call Center, I worked in Human Resources for nearly a decade and then found my way back to the energy services side of the business leading our conservation improvement programs. That has since expanded to include products and services that range from online customer portals to affordability programs to renewable offerings – and anything in between.

What is a typical day like for you?

As I'm sure you hear from many, there is no typical day and rarely does my schedule go as planned. Most days involve lots of conversation with a wide variety of folks. Collaborating with internal and external folks is central to what I do and one of the best parts of my job. This means taking the time for a conversation will always be a priority, even if that means juggling my schedule. A day can entail working through anything ranging from a regulatory filing to development of a new product or service to increasing my own understanding of how we provide service – and how that may change. It always involves learning and reading – lots and lots of reading of emails, reports, filings, research, you name it. I never quite know where a conversation may take me or what idea a report or email may trigger, but it makes for interesting days that pass by all-too-quickly.

What are the best and worst parts of your job?

One of the best parts of my job is definitely the great people I get to work with and the variety of work I get to experience every day. I absolutely love seeing something evolve from a kernel of an idea to a great offering for our customers. And I love talking to customers. They bring such a valuable and grounding perspective that is central to what we do and why we do it. If we aren't hitting the mark for our customers, we aren't hitting the mark.
One of the hardest parts is the sheer magnitude of work and the multifaceted nature of what we do. The energy industry is complex. Trying to break things down in a way that makes sense to the average customer while also being able to talk through very complex technical aspects is a constant challenge. In addition, the magnitude of opportunities and challenges far outweighs the time and resources available. This means constant prioritizing and balancing. Ultimately, solutions are multi-dimensional and not all stakeholders will be on the same page about the best course of action. This can lead to tough conversations and disappointing outcomes, despite the best of intentions and effort.

What about your job inspires you?

I am most inspired by the many talented people I get to work with every day, both within Minnesota Power and externally. The level of dedication and the willingness to learn together is something to behold. There are boundless opportunities and so many things to learn. In this job, I have the opportunity to work with talented people to effect change and to define solutions that impact something essential to everyday life. That is so inspiring and such a privilege.

What advice do you have for women who are thinking about working in energy?

Energy is an exciting field that is fantastically complex and endlessly interesting. It is an area of tremendous change and evolution that is happening at an unprecedented pace. It is still a male-dominated industry in many respects. That's current reality. I don't think that should be a deterrent, but it is something to consider, as you will often find yourself as one of the few women in a meeting or on a team. Embrace it for what it is and use it as an opportunity to make a meaningful difference. Where you can, strive to bring other women into the industry. Also, as you consider this career path, really challenge yourself to bring something unique to the equation. Embrace your strengths and use them. Be prepared to be in constant learning mode and never underestimate the value of a good question.

What's your favorite quote?

"Whatever you are, be a good one." Abraham Lincoln

About Tina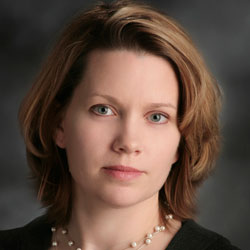 Tina Koecher
Manager – Customer Solutions
Minnesota Power
Tina Koecher is the Manager of Customer Solutions at Minnesota Power where she leads development for customer products and services, including conservation and renewable programs. This involves customer service, team leadership, collaboration, strategy development, evaluation, regulatory compliance, and informing policy development. Just as importantly, it involves employee growth and development. Tina joined Minnesota Power in 1998 and has served in a variety of roles. She has over 25 years of customer service experience in businesses ranging from traditional retail and hospitality to the regulated utility sector. Tina is a graduate of Leadership Minnesota, the Minnesota Management Institute from the Carlson School of Management and Leadership Duluth. She is also a Certified Business Energy Professional and holds a Bachelor of Science degree in accounting from the University of Wisconsin Superior. Tina is a current board member of the Great Lakes Aquarium (GLA) and the Duluth Superior Symphony Orchestra (DSSO). Tina and her husband Matthew have four children – Lucas, Delaney, Madison, and Arie and live south of Duluth in rural Minnesota.
Join us in celebrating Tina and other leaders at the 2018
CERT

s Conference!


Join hundreds of Minnesotans exploring their clean energy options March 28-29 at the 2018 Clean Energy Resource Teams (CERTs) Conference! The first day ends with a reception honoring women leading Minnesota's clean energy industry and featuring dinner-worthy appetizers, drinks, more networking, and games. Learn more and register >>
---
Share on Twitter
MN Women in #Energy: Read our interview with Tina Koecher (koecher49245</a>) <a href="https://twitter.com/mnpower?ref_src=twsrc%5Etfw">mnpower https://t.co/HI1gNuMQwe #WomensHistoryMonth #IWD2018 pic.twitter.com/lMoTOoxHMu

— CERTs (@MNCERTs) March 8, 2018
For #WomensHistoryMonth MNCERTs</a> is highlighting 22 women leading MN&#39;s <a href="https://twitter.com/hashtag/CleanEnergy?src=hash&amp;ref_src=twsrc%5Etfw">#CleanEnergy</a> industry! <a href="https://t.co/N6dQ6hf8vu">https://t.co/N6dQ6hf8vu</a> <a href="https://twitter.com/hashtag/womensday?src=hash&amp;ref_src=twsrc%5Etfw">#womensday</a> <a href="https://twitter.com/hashtag/IWD2018?src=hash&amp;ref_src=twsrc%5Etfw">#IWD2018</a> <a href="https://t.co/aknVGb3jzw">pic.twitter.com/aknVGb3jzw</a></p>&mdash; CERTs (MNCERTs) March 1, 2018
Share on Facebook
The Minnesota Women in Energy series highlights influential women who are part of our state's energy efficiency and renewable energy industries during Women's History Month.

Suggest someone or See past years

All 2018 Interviews