Minnesota Interfaith Power & Light (MNIPL) is an organization that works with faith communities across Minnesota to address the problem of climate change through education and opportunities to become a part of the climate justice movement. With help from a Northeast CERT seed grant, they were able to extend these opportunities to youth in the Duluth and Arrowhead region through their Youth Be the Spark program.
About the program

"Youth Be the Spark brought together youth from different congregations in outdoor experiences followed by reflection time and action planning for making a difference," said Beth Tamminen, who is the outreach coordinator for the MNIPL Arrowhead Regional Network. The project switched its target audience from high school students to middle schoolers and were able to offer their first free workshop in May 2016. The program brought kids from three different congregations together, and took place at Positive Energy Outdoors, which is a nonprofit organization that encourages teamwork and exploration of the outdoors. After the event at Positive Energy Outdoors, the kids went back to a local church and reflected on their experience, participated in a class on energy efficiency, and then developed action plans to increase energy efficiency in their own faith communities.
Putting their knowledge to work
One month after the initial Youth Be the Spark workshop, the students involved got together with a youth group from Peace UCC church for a workday at Faith Lutheran Church. This was an older building in desperate need of efficiency upgrades, made even more urgent due to the fact that the congregation from the Gloria Dei Church was forced to move there after their church sustained heavy damage in a fire. Led by three MNIPL volunteers and a staff member from Ecolibrium3 (which also received a seed grant from CERTs last year) the kids worked in small groups and managed to make some major efficiency upgrades in a very short time. Thanks to the Youth Be the Spark program, Faith Lutheran Church has seen a reduction of 4500 kWh of energy used annually, as well as reduction in natural gas and water use.
The power of partnerships
Because of a strong sense of community, combined with a seed grant from CERTs, the Minnesota Interfaith Power & Light community was able to not only educate youth in the area about energy efficiency and clean energy, they were also able to provide these kids with an opportunity to use what they had learned to help others. With that in mind, the MNIPL team had this to say: "CERTs seed grant funding gave us the support we needed to develop an accessible, easy to conduct, and high-impact program to bring energy efficiency to faith communities in the Arrowhead, while empowering youth and building trust in faith communities that can lead to sustained engagement. Thank you CERTs!"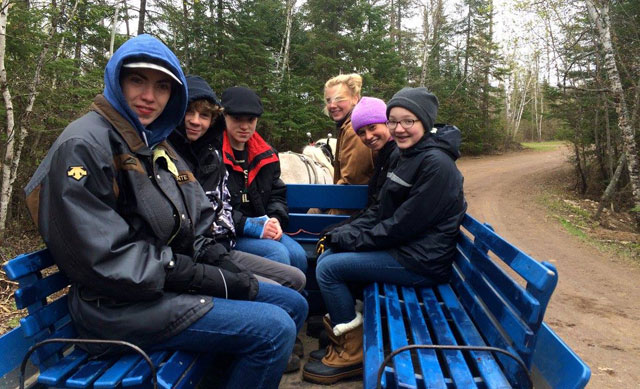 Participants hitching a ride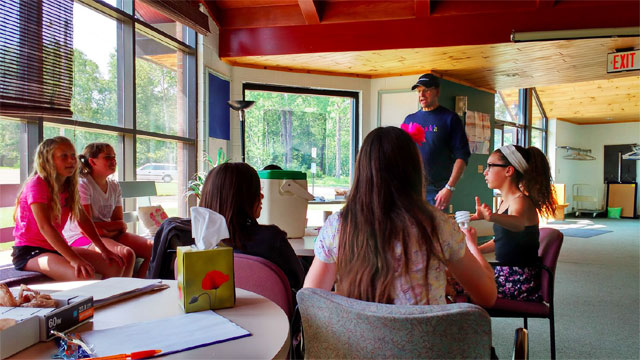 Day of action at Faith Lutheran Church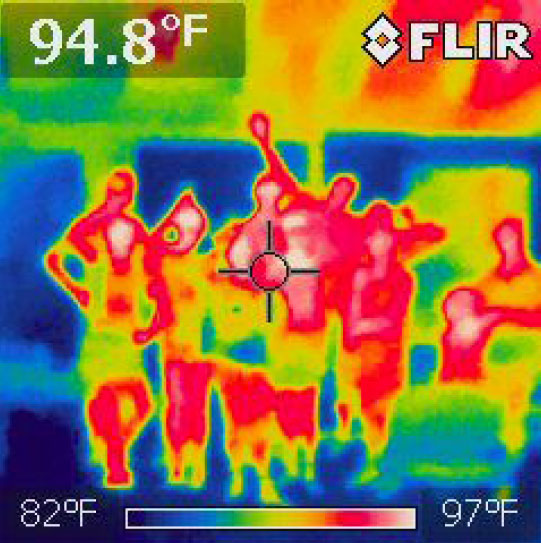 Fun with the thermal imaging camera

Project Snapshot
Project: Direct installation of low-cost/no-cost measures (

LED

light bulbs, faucet aerators, dish sprayer, powerstrips, and pipe insulation) by youth.
Location: Duluth, MN
Activity: Implementation, Outreach
Technology: Low/no-cost upgrades, lighting upgrades.
Benefits: Providing experiential opportunities for youth to learn and apply skills while being of service to others.
Total Project Cost: $9,047
Northeast

CERT

Seed Grant: $3,500
Annual Energy Savings: 4,500 kWh and 136 therms
People Involved: 31
People Reached: 2,590

---
CERT

s awards seed grants to community groups for energy efficiency and clean energy projects across Minnesota. We've awarded over $1 million in Seed Grants since 2006. Click here to see more Seed Grant blog posts or click here to see more past funded projects.