Although still in the early stages of planning, there is an exciting model brewing to help residents of the Hillcrest Community Cooperative in Clarks Grove, MN reduce their energy costs and power their manufactured homes with community solar.
We spoke first with Timothy DenHerder Thomas, the General Manager of Cooperative Energy Futures, to learn more, and then with Kevin Walker, Director of Business Development with the Northcountry Cooperative Foundation.
---
Why is this partnership meaningful to you?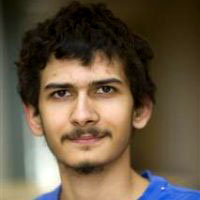 As a co-op that exists to help everyone build community wealth through clean energy, CEF is excited to work with Northcounty Cooperative Foundation (NCF) to help residents of manufactured housing co-ops grow community-powered energy. NCF is helping its residents build control, stability, quality and cost savings over their housing, and we see it as a perfect fit that we can work together to help them do the same with their energy. Co-ops help co-ops, and this partnership helps us link our vision of a cooperative energy future to cooperatively controlled low-income housing, and ultimately, a cooperative economy. We look forward to continuing to work with NCF and other similar organizations to build a local economy where all people, working together with their neighbors, have control over the things they need to survive and thrive.
How will this help the residents of Hillcrest Community Cooperative save money?

Subscribing to the solar garden will provide credits on the Xcel Energy bills of participating Hillcrest residents, in the average month zeroing out their Xcel bill. Subscribers will pay CEF, their energy co-op, on a monthly basis for the energy at a rate that is lower than the credits they receive. The discount starts out around 5%, but ramps up over time as Xcel Energy's rate rise and the subscription rate flat lines. In addition to a lifetime savings of over 20%, subscribers build equity in CEF as the co-op makes profit, helping members build wealth beyond the initial energy discounts.
What interested you in partnering with Cooperative Energy Futures?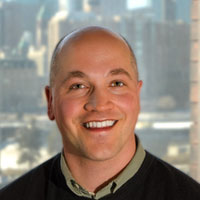 Cooperative Energy Futures seeks to put the community back into community solar, by targeting low- and moderate-income households who share an interest in renewable energy, cooperation, and reduced energy costs. Their vision — broadly available renewable energy, spread, supported, and shared in the cooperatively is consistent with our manufactured housing cooperative development work. Their strategy – a market-driven strategy for sectoral change – is the same as ours as well.
Do you see other cooperative manufactured homes communities participating in similar projects?

Yes, we anticipate additional community solar projects targeted toward and developed in concert with our manufactured housing cooperatives. In addition to Hillcrest Community Cooperative, we have identified three other potential projects that would have our cooperatives as their primary subscriber base. All told, we see primary project opportunities with CEF and other potential partners that would deliver reduced-cost renewable energy for 355 households. Our cooperatives all bring neighbors together around a shared need for high-quality, secure, and affordable housing. Assembling the same groups toward a shared interest in reduced-cost renewable energy is a natural extension of these communities being already organized around a common goal. And imagine this: If we were to deliver solar projects to the targeted four cooperatives (355 households), that would represent over half of NCF's portfolio of 650 households across two states obtaining reduced-cost renewable energy!

Kevin noted that Northcountry Cooperative Foundation is in the final stages of developing a job description for a solar subscription project manager in connection to these projects. Click here read the original blog post about this partnership >>
---
Community Solar Gardens are centrally-located solar photovoltaic (PV) systems that provide electricity to participating subscribers. Could it work for you?

Are you interested in going solar but unable to do so on your own? Perhaps you live in an apartment, have a shaded roof at home, or don't have space at your organization.

Where do you want to start?